Just listened to the full length version of the Man Utd Podcast featuring my good friend Gordon Hill and it's easily one of the best podcasts I've ever listened to. It was so good I immediately sat down and wrote this blog because it's a piece of broadcasting gold that deserves to be experienced by anyone who loves football.
When it comes to speaking about the beautiful game, there is no one better at talking about football with pure passion and a never ending series of anecdotes and stories.
I know first hand what a great speaker Gordon is. We've spoken many times. I've seen him speak in public. And I've had the privilege of filming my own enthralling 'in conversation with' interview with the Manchester United cult hero, who started with Millwall and also had spells at Derby County and Queens Park Rangers.
But there was one story Gordon told near the end of this Man Utd Podcast I'd never heard before. It brought a tear to my eye and had show hosts David May, Helen Evans and Sam Homewood all feeling equally emotional.
Winning the FA Cup was every footballers dream, certainly back in the seventies. And Gordon paints the scene beautifully when he remembers how United came back the year after losing the 1976 Final to underdogs Southampton.
DREAM COME TRUE
Hill and his United team mates stopped Liverpool winning the Treble in a fabulous 2-1 win. I remember it well. I was a teenage fan and it was my first time at Wembley. For many supporters, this was an iconic era that began with relegation for Tommy Docherty's team, and ended with FA Cup glory after storming back to the Top Flight in spectacular fashion.

In those days winning the FA Cup was everything. And it felt like the whole world was watching.
But the real heart-breaking story behind this spectacular career highlight was the revelation that had us all shell-shocked.
"The last time I saw that FA Cup winners medal was when I was presented with it at Wembley,'" confides Gordon, revealing that his prized possession went missing when he was divorced from his first wife three years later.
That winners medal and the previous year's losers medal "mysteriously disappeared". Gordon talks about possession being above the law when he adds that he still dreams of retrieving the medals, because he would dearly love to pass on them on to his son and daughter.

It's a story that inspires me to want to help re-unite Gordon with those medals. But it's just one of the amazing subjects tackled in this remarkably honest and incisive podcast that I strongly urge you to listen to.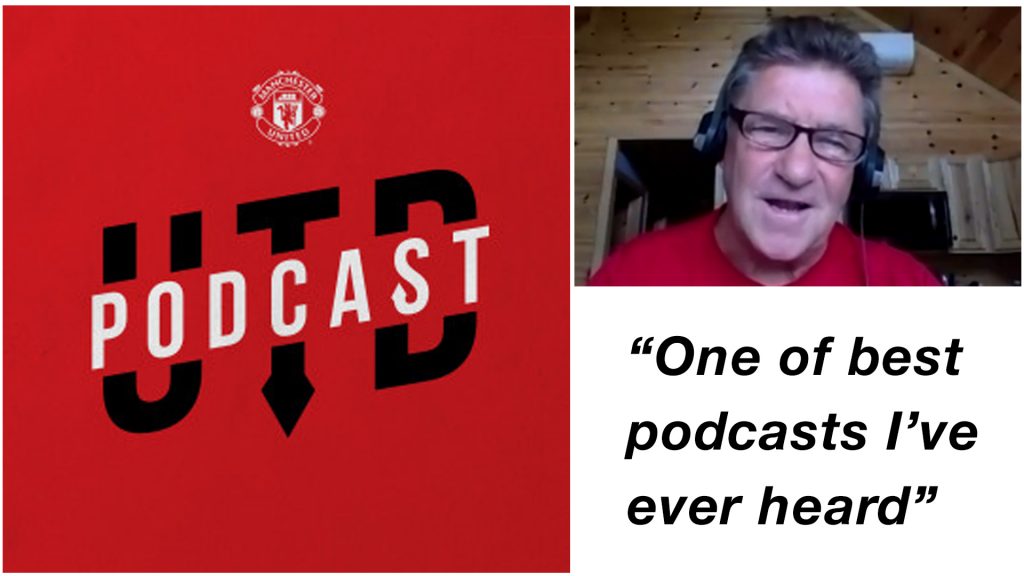 Meantime, I want to bring you up to date with the latest news about Gordon's new pride and joy . . . the launch of his own soccer academy.
September was the month when our former Manchester United hero was due to officially open to the world his United States Soccer Academy.

And I have been waiting in the wings to help promote this exciting venture, which is the fulfilment of a long term ambition for Gordon.
Frustratingly, the crippling impact of the pandemic and the restrictions on travel have isolated the USA. Visitors from the UK and Europe, as well as China, Brazil and Iran are still banned. So there was no option, the opening has been postponed until next year.
'We are hoping we can get started in May or June," Gordon told me this evening. "We can't do what we've planned until it is safe to do so. We are carefully following CDC guidelines. But we are making use of the facilities and all the youngsters who've been here so far have loved it."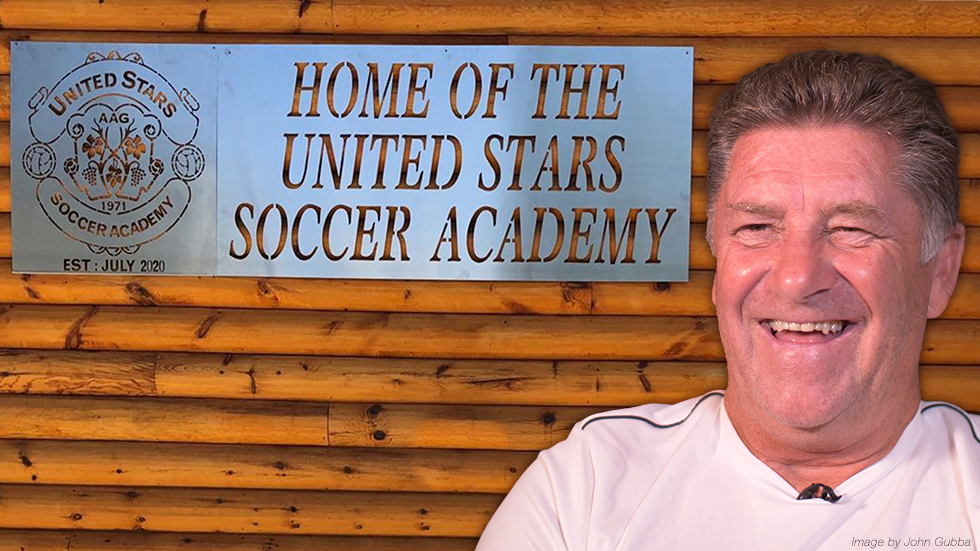 When the Academy can finally kick off and open its doors to promising young soccer players from around the world, the offering will be full-time residential courses that combine football training and education.
In the meantime, the spacious and modern facilities at the United States Soccer Academy are being tested with a series of soccer camps and master classes. This soft launch has been a huge success with the youngsters who've sampled the experience.
A team of Ukrainian under 12s from Chicago have already booked to return after just completing their first masterclass under Gordon's tutelage.
Under 14s from Seattle, Connecticut and Ohio have also been on soccer camps at the Academy over the summer, in what was originally scheduled as test events prior to the big opening in September.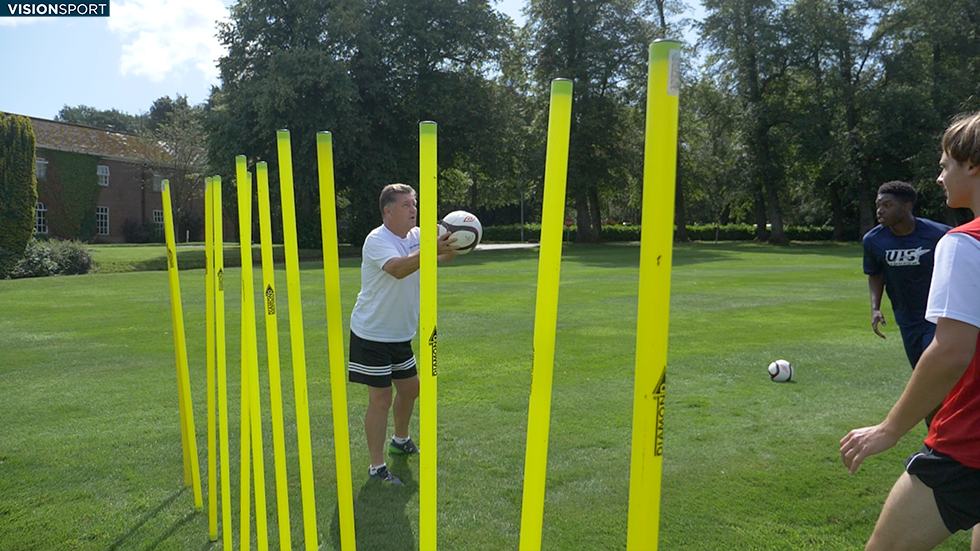 But this is only a temporary delay. Knowing how hard Gordon and his Manchester United supporting investor have worked to get this far, there is no danger that this Academy will not be a huge success, as soon as the pandemic is finally behind us.
"We are going to be looking for players who want to go to another level," says Gordon, who is on a mission to search the world for the stars of tomorrow.
This iconic footballer from the seventies, a wing wizard nicknamed Merlin by the fans of his first professional club Millwall, has a vision.
Gordon wants to scout and develop soccer stars of the future – and to help them make their sporting dreams come true.
If he can find just one protege who can emulate his own incredible journey that took him right to the top with the world's most famous football club Manchester United, it would be his ultimate achievement.
The English Premier League is the world's richest and most watched soccer league and that is the holy grail for many youngsters around the globe who want to be football stars.
But it's not the only target says Hill, whose soccer academy will focus on developing talent for every major soccer league on the planet.
Not everyone is going to make it to the Premier League. Some will be more suited to the Bundesliga in Germany or La Liga in Spain or Serie A in Italy. Others will find their level in the MLS. Or maybe further afield in a distant country like China where football is growing.
GLOBAL SEARCH
"My job is to get the best out of the kids we discover and help them reach their maximum potential, " says Hill.
Of course not all players are going to make it to elite level. For some their goal will be one of the smaller leagues. The point is the football business is massive. And the search for talent is truly global.
"What I'm trying to do is use my passion and expertise to give kids a chance to achieve their dreams. I enjoy coaching the kids and I've spent many years doing so. "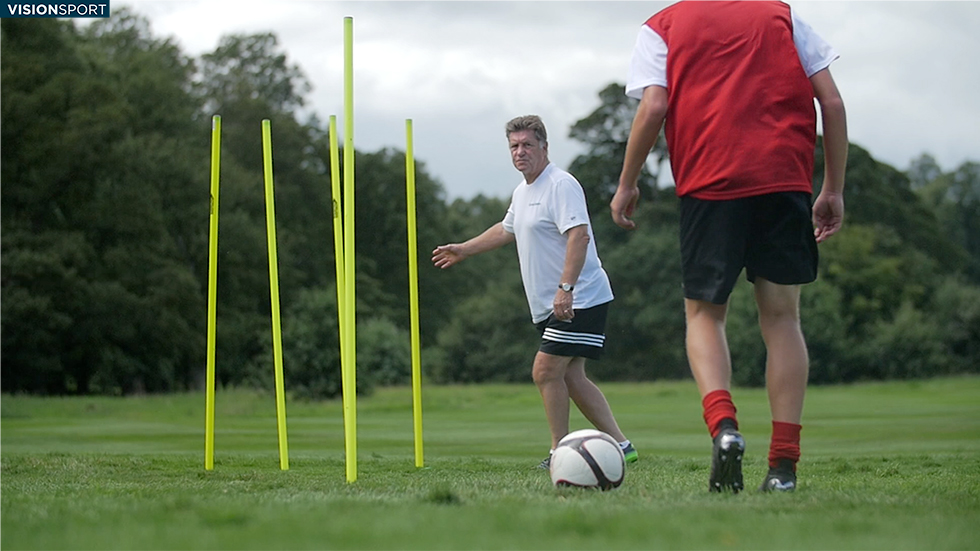 Backed by a wealthy investor who's provided the land and the facilities to make his dream venture come true, Gordon is now itching to launch the Academy's two year residential programme, and recruit the first intake of soccer students who want to take a shot at making the grade.
Successful applicants will be given an academic education as well as beginning their soccer apprenticeship under the guidance of master coach Gordon Hill. For further details you can contact the man himself by emailing gordon@gordonhill11.com.
Ironically the launch comes in the State where the biggest homegrown prospect we've ever seen in America started out as a schoolboy with Michigan Rush in the mid 2000s.
We've just watch America's exciting young superstar Christian Pulisic make an impressive breakthrough with the Premier League's former European champions Chelsea. It's evidence, if any was needed, that the USA is a massive talent pool that is yet to be mined on any scale at grassroots level.
"People forget just how big America is. It's like 50 countries all joined together. Every state has a growing population that wants to play soccer," says Gordon, who for the time being is focusing on home grown talent.