BY JOHN GUBBA

Michael Knighton's preparation of a hostile bid to remove the current owners of Manchester United Football Club is moving closer.

Knighton is pulling together a consortium of billionaire businessmen that he hopes will be backed by a City investment firm

The former director is urging supporters to reject the Glazers' Fan Share Scheme that has been recommended to their members by the Manchester United Supporters Trust.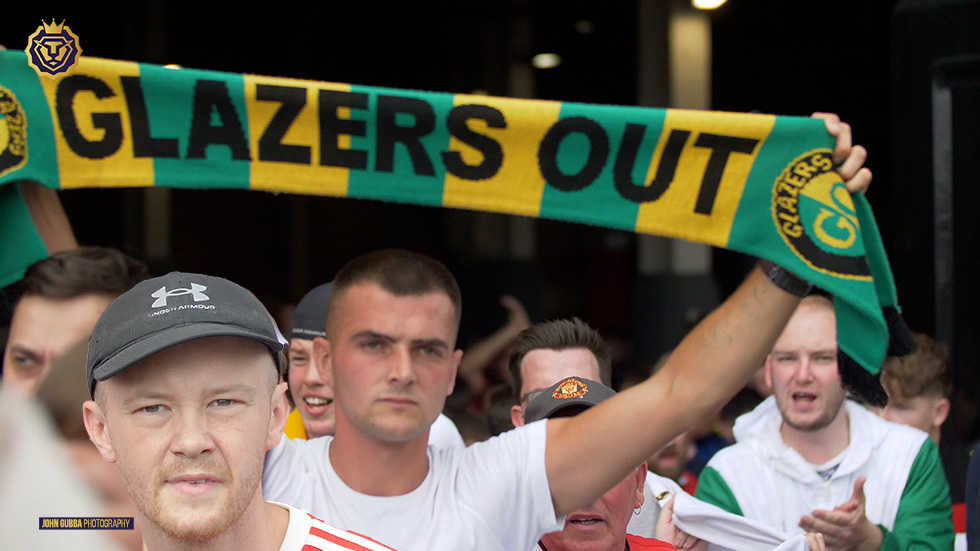 "With all respect to M.U.S.T. but this Glazer share scheme, which M.U.S.T. are supporting, is again frankly a hollow scheme.

"It's a sop to the fans. It's not a real, meaningful shareholding and I will retract all my comments if I see the Glazers say: 'There's a block of shares, It's 25.1% as a . . . not necessarily a gift. But there's a block of shares in the hands of fans to use at their will to block any initiative that the whole fan group are unhappy with. That I could understand.'

"For me the share scheme is a M.U.S.T./Glazer initiative. And I can't support any mechanism which is going to be seen to be keeping this current ownership in power. Because we need to rid our football club of this ownership, because as I say they've had their day. The time has run out.

"We've had seventeen years of disappointment really and it's time for them to go."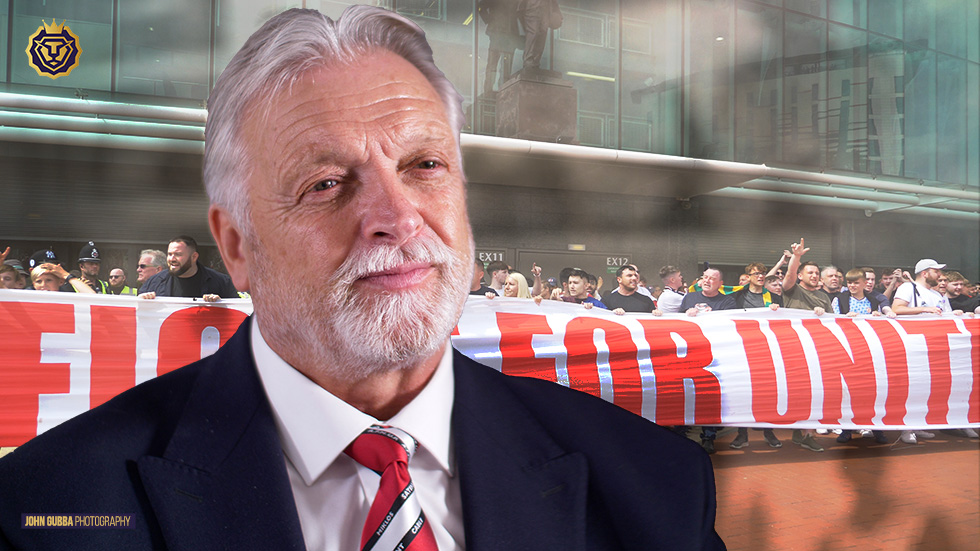 Our latest interview includes new footage of Sunday's protest march led by The 1958 group. With the next home match against arch rivals Liverpool on 22 August, Knighton urges fans to keep on protesting to keep the pressure on the current owners.

Knighton has promised that any consortium he brings to the table with a hostile bid will guarantee a minimum of 25.1% of shares to the fans from day one of any takeover.

The Glazers' Fans Share Scheme offers fans equal voting rights per share. But the number of shares offered to fans will be small and the Glazers will always retain the power of veto over any decisions to be made.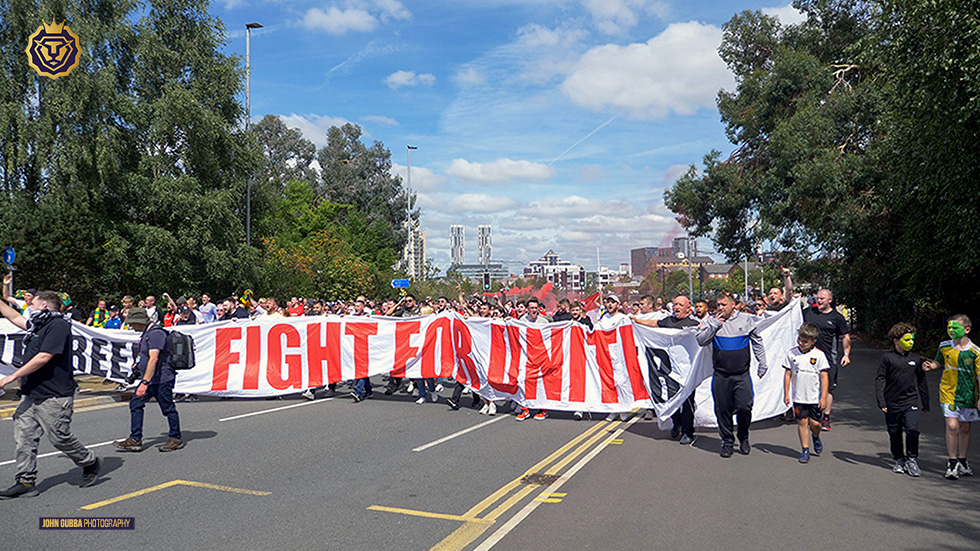 The full, exclusive interview with Michael Knighton can be viewed on the official #manutdthereligion channel at https://youtube.com/manutdthereligion where all previous announcements have been made by former Manchester United director.

© all video and content is protected by copyright. Please credit the channel when quoting comments made in the video and provide a direct link to the full interview in your description, article or blog.