Back in 1989 Michael Knighton famously bought Manchester United and then ripped up the contract for a place on the board. His visionary blueprint transformed MUFC from a Football Club struggling financially into a commercial powerhouse.
Now he wants to lead the campaign to rescue the world's most popular football club from their American owners.
Knighton is actively talking to potential investors with the aim of being the catalyst that brings together a consortium to buy control from the Glazers.
He's urging Britain's richest man Sir Jim Ratcliffe to switch his bid to buy a Premier League club from Chelsea to Manchester United. But he says he's also talking to other billionaires. And he explains why and how he believes the Glazers will be persuaded to sell.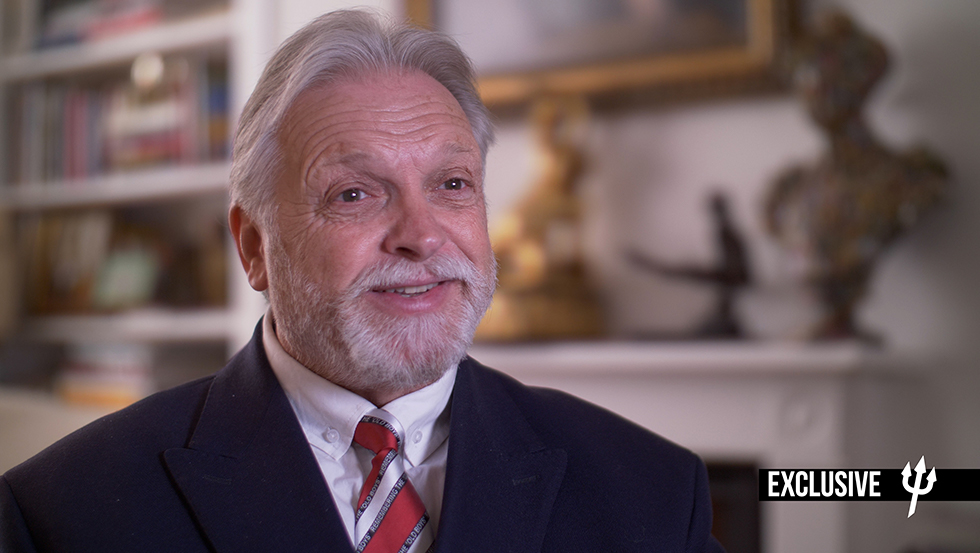 I've spent the last 2 years convincing Knighton that he should get involved and in my exclusive interview he talks with confidence about how "the sky's the limit" for the right consortium.
Call for unity
Knighton says he's happy to be a spokesman for fan groups and he's proposing a "dignified and commercially proper approach" to the Glazers that he says will succeed if we can find the right investors for a consortium, because in business "everything is for sale."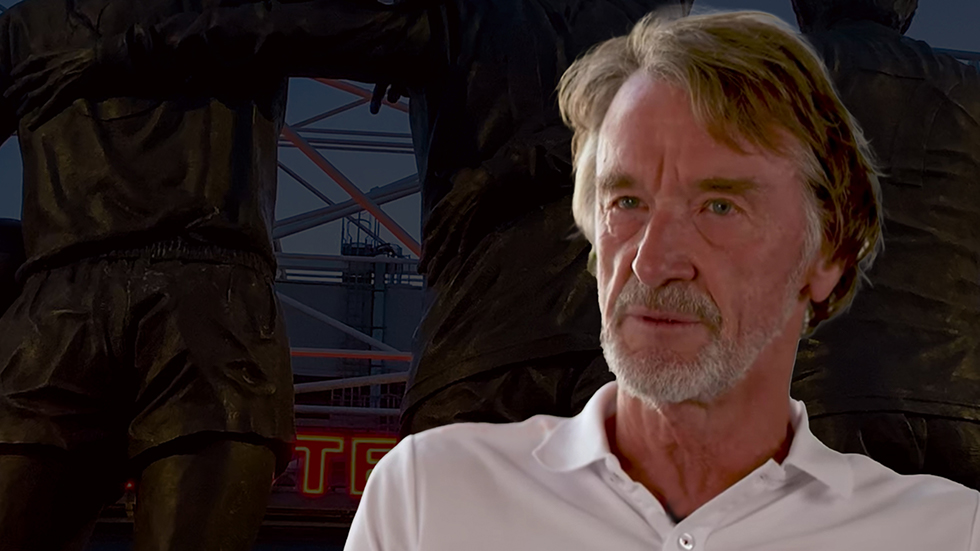 Please watch and share the video to help us get this campaign really moving because investors with the wealth to make this happen will take much more notice if our supporters are united.

Below I'm going to share some of the text from my interview which I've included in the film in full and without any censorship. If you're wanting to quote sections of the interview please give credit to my film as the source and provide a link to the video where possible.

JOHN GUBBA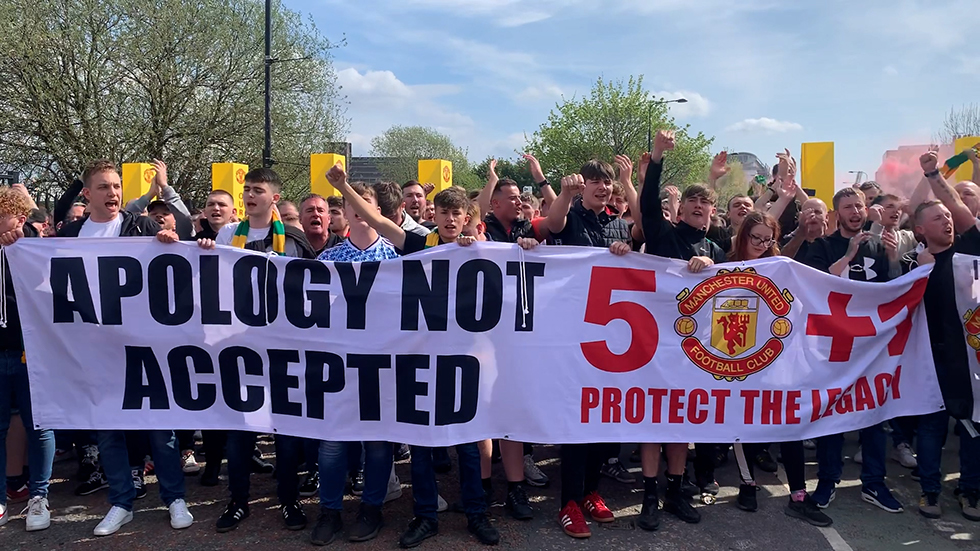 The INTERVIEW and everything on this page is copyright ©John Gubba & VSI Enterprises Limited.
1. JG: Michael it was brilliant to share the experience of watching our boys win the FA Youth Cup again, at Old Trafford on Wednesday night. And we even lifted the banner for the Class of 22 above our heads as we celebrated the victory. But of course you were there when our famous class of 92 won the youth cup. And you were on the board, running the club. How do we go about rebuilding the club now?
MK: Well that's a good question John. New ownership would be a great start, to rebuild Manchester United. And without new ownership, sadly, I'm now of the view that unless we have regime change, I doubt very much whether we will ever recapture those glory days of Alex Ferguson, the board, while I was there setting up the foundation stones with real football people, with real Manchester united football fans. Yes of course the commercial side was inevitable. Without a very successful commercial side you're never going to achieve what you hope to achieve. Manchester United is the greatest football club in the world. With respect to Real Madrid and Barcelona, Juve, Munchengladbach. You can name them all. Manchester United, it's the magic of the club. It's the greatest. We need to rebuild it. The stadium is in a poor state of repair. You know we've had these platitudes from the owners and they sound hollow to me at the moment. We need to go back to the starting position and to re build it and the first point of reference for that re-establishment is to have new ownership. And that's what we must do!
2. JG: That's great news for Man Utd fans. That's what we want to hear. We've either got to force the Glazers to do a better job, or we want new owners. And that's what most fans have been campaigning for with all the protests. They want the Glazers Out. So it's fascinating to have someone with your profile, who understands how consortiums can be put together, who understands how to bring investors onboard. I know you've already been approached by some fan groups who want you to lead this campaign. How important is it that everyone sings from the same hymn sheet?
MK: It's absolutely critical. And you're right John as you've seen through my twitter site and the website,
I've been asked by various groups to be their spokesperson. Which i'm happy to be but what I've said to each and every one is this. Look the Manchester United brotherhood must come together as a unified body, it is pointless being fractionated.And if we're all fractured…and not singing from the same hymn sheet, it's really not going to have any sway either way. The Glazers are not the sort of people that will really pay much attention to a group of fans here, a group of fans there. They're hard nosed business people. They will just carry on doing what they are doing. The only way we can make an impact is for all of the fan groups to unite as one body, with one spokesperson dealing with the Glazers and their executives directly. Dealing with the Glazers regime and saying: Look, more than a year ago now you heard the protests, you heard the dissatisfaction. You said you were going to do this that and the other. Yes,there's been some modest, very modest movements in the right direction. But to say they are modest would be a massive under statement. We're really at status quo. The club hasn't progresse d. In fact, it's actually gone backwards in my view. So yes, we need a unified body to say: Look, the fans are the football club at the end of the day, the fans deser ve outstanding executive management. Outstanding leadership, both from the playing perspective and from the commercial perspective. The whol I ie management of this club. At least the current executive team has been tweaked. Mr Woodward has left. I understand Judge has left. And that's a good start in my view. I would never put investment bankers, former chartered accountants in charge of a football club. So, at least that's come to fruition. But until we have new ownership. Until we have the right people really forcing this club forward I'm afraid we're just going to have more of the same. I know we've got a new manager to look forward to next year, Erik Ten Hag. Let's hope that he can do what he's done at Ajax and so on. But you know, you say the Class of 92 and you and I enjoyed that match just on Wednesday evening to see the Class of 22. Well you need a new Alex Ferguson. Let's hope that this new manager is in a similar mould. And let's hope we get a new executive team like we had all those years ago, that really do understand Manchester united. What it means, to the world of football, as well as our own fans. So my view is, new regime change, people who understand football, let's get fans really involved. I know we've had some government intervention which I am happy with and I called for that myself. But I would never be happy with politicians running football. That's what we don't want. That would be disastrous. There's no question about that. But this fan led reform, I like how politicians called it fan led. It's not fan led at all really. This is government politician led. So that is a red flag to me. We need genuine football people leading these reforms. And let's hope that we do have a bit of government that actually does protect these wonderful community assets, right across the football pyramid. Because I would hope that is what the government paper is trying to achieve. And I hope that the recommendations that have been put forward are implemented. But under the management of fan groups, together with footballing executives who just love the game. That's my simple view.
3. JG: So today is a call for unity. And as you say, we need to speak with one voice. At the moment that's your voice. So is it time to start speaking to potential investors. And form a consortium?
MK: Absolutely! Look Chelsea have just been apparently considering several bids of over 4 billion pounds. It's going to be sold. We all know that.
One potential buyer is JR

PLEASE WATCH THE VIDEO FOR THE REST OF THE INTERVIEW