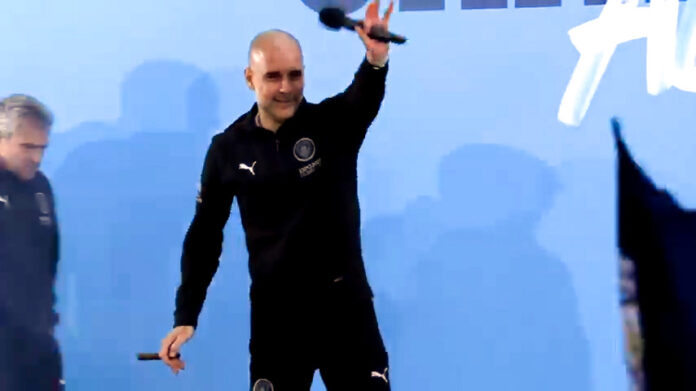 Manchester City have topped the Deloitte Football Money League for the second year in a row as the world's highest revenue-generating club.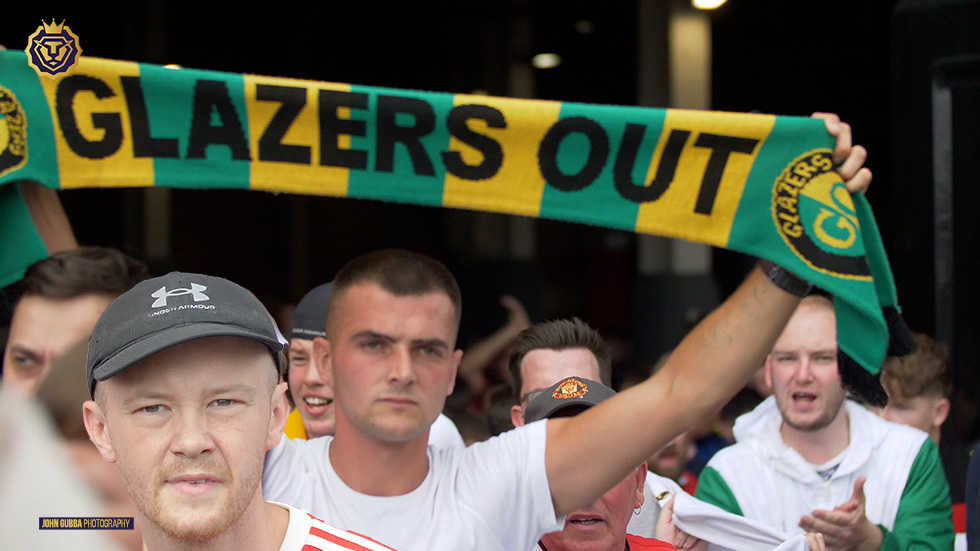 The figures listed by Deloitte are for the 2021-22 season when fans returned to stadiums as pandemic restrictions were eased.
Abu Dhabi-owned City generated total revenue of €731 million ($790.65m), followed by Real Madrid (€714m) and Liverpool (€702m).
In the same period, Manchester United generated €689m and Paris Saint-Germain made €654m.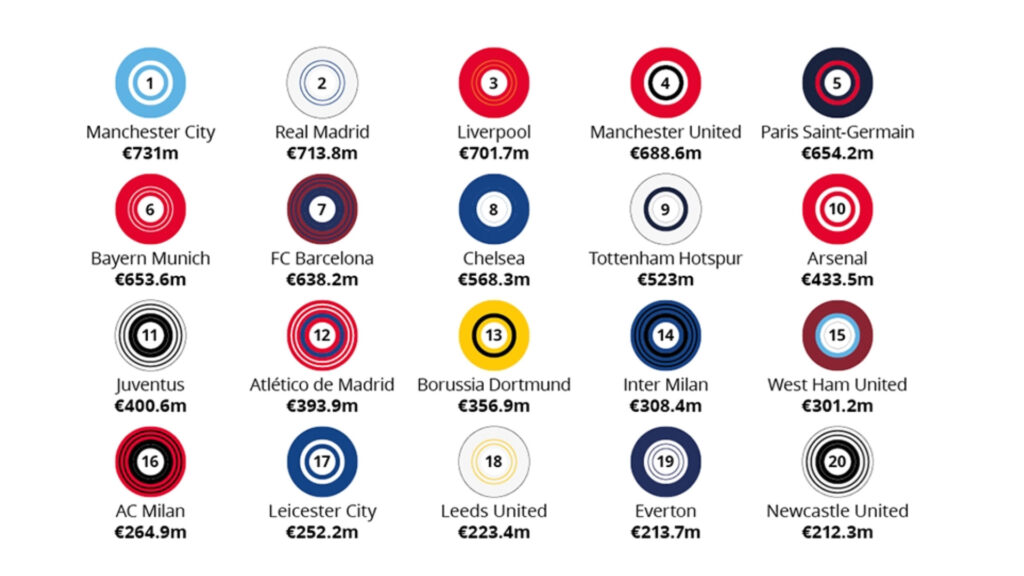 The historic Money League powerhouses of FC Barcelona (€638.2) and Real Madrid are yet to recover revenue to their pre-pandemic levels, with the clubs' revenues down €203m and €43m respectively from 2018/19, a year which saw them both generate revenue that would have enabled them to top the Money League in 2021/22.
Chelsea, Tottenham Hotspur, Arsenal, West Ham United, Leicester City, Leeds United, Everton and Newcastle United were all on the list as the Premier League clubs made up 11 of the top 20.
"The Premier League was the only one of the Big Five European leagues to experience an increase in its media rights value during its most recent rights sale process," said Tim Bridge, lead partner in Deloitte's Sports Business Group.
"It continues to appeal to millions of global followers and its member clubs have a greater revenue advantage over international rivals."
City posted a Premier League record commercial revenue of €373m in 2021-22, a growth of €65m from the previous season.
Liverpool were the biggest movers in this year's edition of the Money League, rising four places from seventh to third to achieve their highest-ever position.
The Merseyside club overtook Manchester United in the rankings for the first time, following their run to the 2022 Champions League final which generated additional broadcast revenue.
Liverpool were also only one of five clubs to report over €100m in matchday revenue, which was the first time the club had done so, as fans returned to stadiums.

Meantime, Manchester United fans continue to protest and want much-hated owners the Glazers to sell up.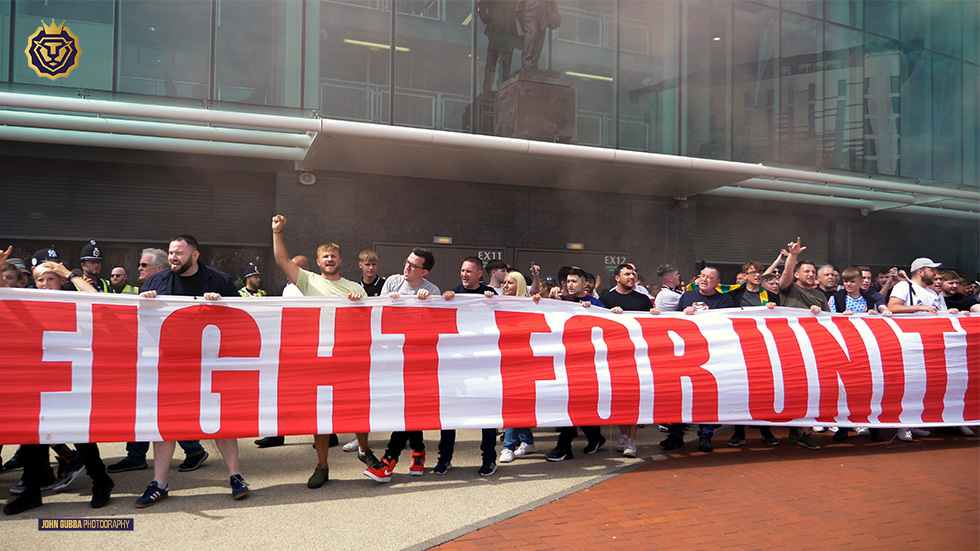 Among the LaLiga teams, Barcelona and Real Madrid have yet to recover revenue to their pre-pandemic levels, with the clubs' revenues down €203m and €43m respectively from 2018-19.
WOMEN'S FOOTBALL
For the first time, Deloitte's Football Money League also reported on revenues generated from the women's teams at Money League clubs, with sides reporting average revenues of €2.4m in the 2021-22 season.
Barcelona generated the highest revenue, with €7.7m, having reached the Champions League final in 2022 and winning the competition in 2021.
Manchester United reported the second-highest revenue with €6m, followed by City (€5.1m), PSG (€3.6m), Arsenal (€2.2m) and Spurs (€2.1m).
BY JOHN GUBBA