Ask a Manchester United fan who is the greatest player of all time and there is a spectacular shortlist of football icons who will be championed. From George Best, Denis Law and Sir Bobby Charlton to Bryan Robson, Eric Cantona, Roy Keane, Ryan Giggs and Cristiano Ronaldo.
But for those over a certain age there is only one contender. And this Friday in Dudley he will become the first ever Manchester United and England footballer to have a museum dedicated in his honour.

Fittingly the museum will be officially opened by the family of the great Jimmy Murphy, who became a father figure to the young hero destined to conquer the world until disaster struck.
Just 21 when he died after losing an heroic 15 day fight to survive the 1958 Munich Air Disaster, Dudley's finest had already achieved enough to stake his claim as the greatest of all time and written his memory deep into football folklore.
As Murphy famously said: "When I used to hear Muhammed Ali proclaim to the world he was the greatest I used to smile. You see, the greatest of them all was an English footballer named Duncan Edwards."

Wonderful words from the starmaker who was Sir Matt Busby's trusted lieutenant, and the man who saved Manchester United when his boss lay in a Munich hospital fighting for his life after the crash.

By choosing Murphy's grandson Paul and Jimmy's son Nick Murphy to perform the official opening ceremony at the Duncan Edwards Museum on Friday, founder Rose Cook Monk has made an inspired decision.

"It feels right because Jimmy was like a second father to Duncan", says Rose, who has dedicated her life to helping keep the Edwards memory alive.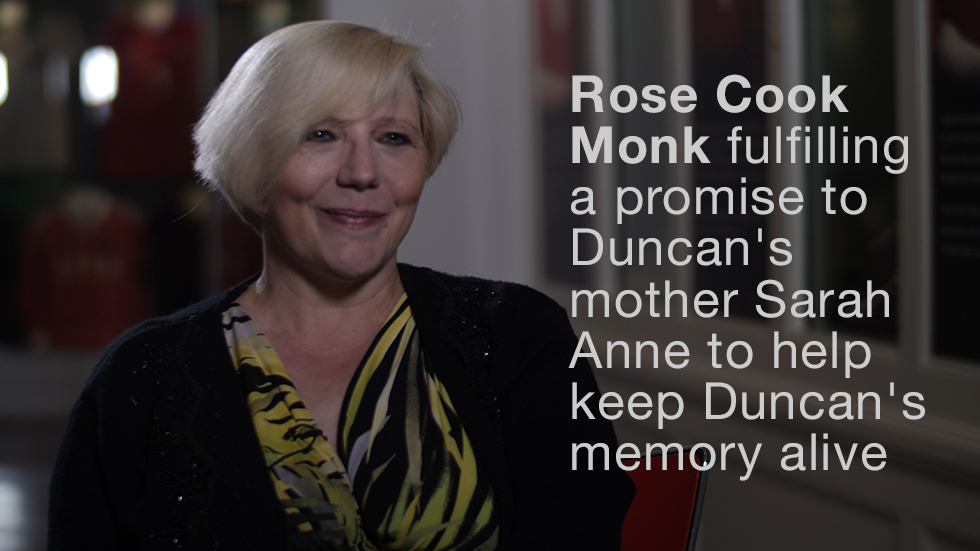 Rose made a promise to Duncan's mother Sarah Anne to always do her bit to keep Duncan's memory alive and she has done so with the full support and blessing of the Edwards family. In fact, by pure coincidence, Rose recently discovered she is a distant relation to the Edwards family. It was a big surprise. But what makes her efforts so remarkable is that everything she has done to honour Edwards, she's done without knowing she's a distant relation.

As well as launching the Duncan Edwards Foundation and now the Museum, Rose has also written a play about Duncan titled 'Keeping the Dream Alive'. Postposed by the pandemic, the play is now earmarked for February. Meantime, the world now has the Duncan Edwards Museum, which is free to visit for anyone by appointment.
Jimmy Murphy always knew Duncan was the greatest of them all and he made sure everyone knew that Edwards was the greatest there has ever been.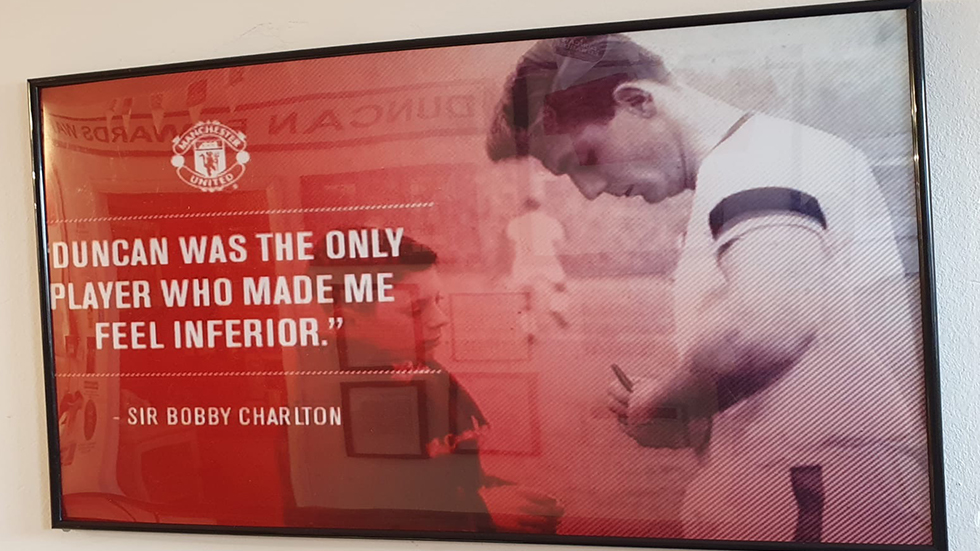 It is well known that Sir Bobby Charlton, the last remaining survivor of the crash that claimed the lives of Duncan and seven of their teammates, insisted Edwards was the only footballer who ever made him feel inferior.

What is less well know is how a 15-year-old Charlton first heard about Edwards' greatness from their mentor Murphy, who spoke so highly of the young giant of a man he was polishing for stardom.
Charlton recalls: "I was tempted to say, wait a minute, no one's that good. I'm glad I didn't, because Duncan was everything Jimmy Murphy said he was.
"The last time I played with Duncan was in Belgrade, when we qualified for the semi-finals of the European Cup the day before the crash. I was convinced we were going to win the trophy against Real Madrid at the second time of asking, and I believed that, with him, England would march on to win the World Cup later that year in Sweden."
Munich changed history

What really happened is that a little known 17-year-old called Pele stole the glory for Brazil in that tournament. But had it not been for the tragedy of the Munich Air Disaster, Edwards would surely have been the star for England. When we lost Duncan and his team mates, the course of history was changed not just for Manchester United but England too.
Skipper Roger Byrne was already the best full-back in the country. Wing-half Eddie Coleman from Salford was an emerging star. Centre forward Tommy Taylor and left winger David Pegg had already been capped by England. Centre half Mark Jones had also been a member of the international squad and fullback Geoff Bent was also English. Irishman Liam Whelan was the only Babe who died in the crash not eligible to play for England.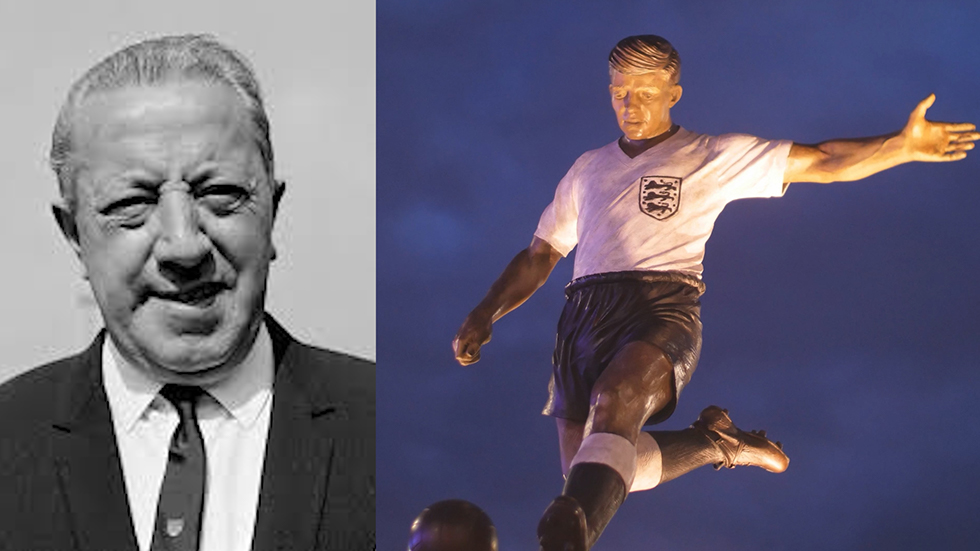 When Murphy, a tough wartime army instructor, broke down in a corridor at the Rechts der Isar Hospital and sobbed, he wept for all the Babes. But everyone knew it was the loss of Big Duncan that left him most stricken.
And Charlton knew why, explaining: "Duncan had everything. He had strength and character that just spilled out of him on the field. I'm absolutely sure that if his career had had a decent span he would have proved himself the greatest player we had ever seen.
Duncan could do anything
"Yes, I know the great players – Pele, Maradona, Best, Law, Greaves and my great favourite Alfredo di Stefano – but my point was that he was better in every phase of the game. If you asked such players as Stanley Matthews and Tom Finney about Duncan their answers were always the same: they had seen nothing like him.
"Duncan could do anything. If the goalkeeper kicked the ball downfield, he would be heading it, if there was a corner kick he would be knocking the ball in, and if someone was running through he would be the one to dispossess him. So many times he made the rest of us feel like pygmies."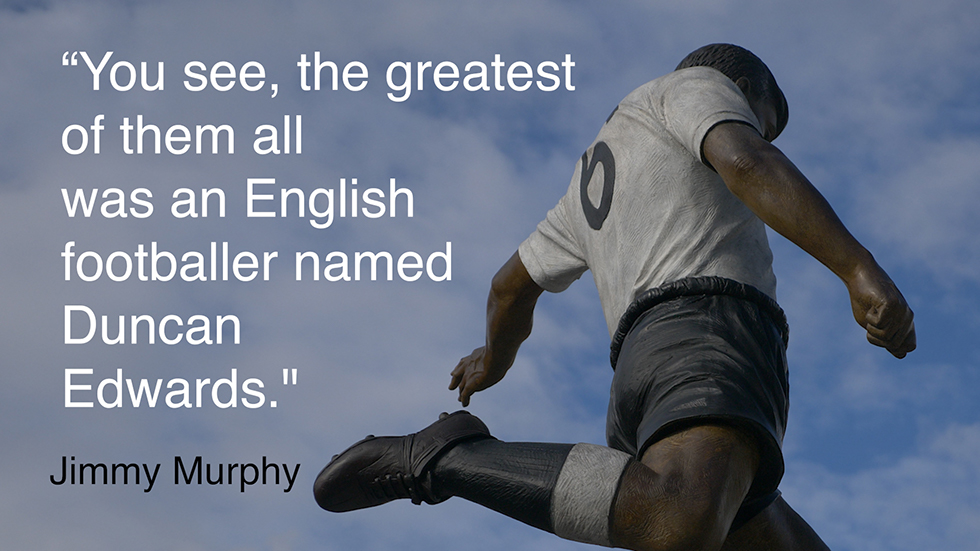 As a filmmaker and journalist I have interviewed many greats from yesteryear who agreed with Murphy and Sir Bobby, including Welsh winger Cliff Jones, who teamed up with both Charlton and Edwards in an Army team.

"Imagine playing in a team with Charlton and Edwards", was how Jones started that conversation.
Jones, a double winner with Spurs in 1961, and a star of the Wales team Murphy managed in the 1958 World Cup said: "There was no doubt about it, Duncan Edwards was the greatest of all time."

It is sad that there is limited match video to remind us just how great Duncan was. But now at last we have an oasis of memorabilia in his hometown of Dudley that enshrines some rare and wonderful memories of the man Jimmy Murphy and many others insisted was the greatest of all time.