There is no better player on the planet right now than Paul Pogba. And further proof if any was needed that Manchester United's Academy is still the best in British football, because no other club can boast the quality that has graduated to the first team.

With Jesse Lingard out injured, it was United's other prolific academy jewel Marcus Rashford who whipped over a delicious cross for Pogba to head United into a decisive 2-nil lead before half-time in tonight's FA Cup fifth round tie against Chelsea at Stamford Bridge.

Rashford, like Pogba, looks like a player who can rule the world in tandem with the French leader of the pack. At long last we are seeing the frightening potential of England's most exciting young striker, who promised so much when given his chance by Louis Van Gaal.
How far United and their Academy graduates have progressed since Ole Gunnar Solsjkaer came to the rescue following the poisonous final throws of Jose Mourinho's reign has been a dream for lovers of the Red Devils. But it is no surprise to genuine students of the game.
Solskjaer is a manager who can become one of the game's greats because he has learned from the best of all time. Not only has the Norwegian re-discovered the United way of playing, he has added his own charming, swashbuckling style and steel to the Manchester United template.

Anyone who knows anything about football knew Mourinho was wasting the immense talent of Pogba, Rashford and United's other young guns when he suffocated their creativity and genius with a self-indulgent obsession with parking the bus and his own inflated ego.

Mourinho should be charged with bringing the game into disrepute for using the power of his position to try to turn United fans against Pogba by suggesting with the subtlety of a jealous bully that the French World Cup winner is a virus.

The immensely talented Anthony Martial, another gifted footballing magician with the world at his feet, was also on the receiving end of Mourinho's malice. The fact that United were able to adapt and overcame Chelsea in their own backyard with both Martial and Lingard out injured, is testament to the prodigious managerial quality of Solskjaer.

Solskjaer is doing exactly what a manager is supposed to do. He's bringing the best out of every player in the squad. Tonight's triumph was memorable for the way ever single man on the pitch played to their full potemtial, Juan Mata earning special praise from Ole for his footballing intelligence against his former club. There was no weak link. Just as Sir Alex Ferguson's teams used to do, United have bounced back stronger than before after the humbling home defeat by PSG in last week's Champions League encounter.

While Pogba and Rashford were tonight's eye-catching stars, the stand-out general in United's midfield engine-room was Ander Herrera who is maturing into one of the most valuable players in the domestic game, and looks every inch United's captain-in-waiting.
Herrera and Nemanja Matic have both been re-juventated beyond all recognition under United's caretaker manager. And their midfield leader Pogba adds that indefinable extra layer of quality.

Pogba is an immense gladiator with the all-powerful flashes of genius at his disposal that can destroy an opponent in the blink of an eye. As Solskjaer immediately identified when he moved into the hot seat, the Frenchman is a special player to build a team around.
It was no surprise when Pogba delivered a world class set up for Herrera to head home a beautiful opener against Chelsea. And it was a delicious 1:2 with Rashford, who delivered an equally brilliant ball for Pogba to ram home a decisive header.
Back in the 90s Solskjaer's mentor Sir Alex Ferguson built one of his best teams around another fabulous Frenchman when Eric Cantona held centre stage.

Make no mistake, Pogba is another inspirational matchwinner who can lead by example and leadership – even when he does not wear the armband – because he has the ability to make players around him feel like giants of the game.

While Herrera has the maturity and composure to be United's next skipper, Pogba is the magician who can lead by inspiring his team-mates to a higher level. With a manager who believes in him giving him the licence to do exactly that, there is no reason why he can't become the most valuable players on the planet – and I'm talking about quality not currency.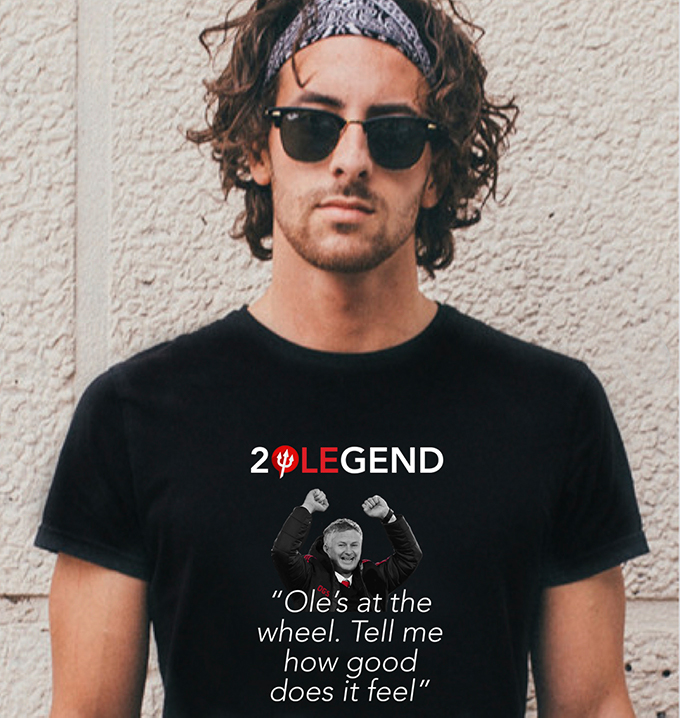 Solskjaer has already done enough to get the United job full-time, even if that appointment is likely to be delayed until the end of the season Failure to keep Ole at the wheel is unthinkable. I was sold from day one, when I prayed he would make the impact he needed to make his reign more permanent because he understands the DNA of Manchester United.

The truth is the players are also sold on Solskjaer too and the magnificent backroom team he has supporting him. Mike Phelan, Michael Carrick, Kieran McKenna and the others are all priceless and 100 percent behind the man at the helm. Even Sir Alex watching from the directors' seats is visibly purring with delight.

As true Manchester United fans know, the sky's the limit when we believe anything is possible and that is exactly how it feels once again as a supporter of the greatest club on the planet.
Pogba delivered the perfect tribute for Solskjaer post-match when he said: "He came to win trophies and we trust him."