Just when it was all going so well at Newcastle United the buffoons who run the club have gone and alienated the fans again with their ridiculous decision to re-name St James' Park the Sports Direct Arena.
The club's managing director Derek Llambias claims the club can generate up to £10m a season by attracting a joint shirt and stadium sponsor. But he admits that "temporarily" naming the stadium after owner Mike Ashley's company  will not earn the club a single penny.
The Newcastle owner, criticised by fans throughout his tenure, has enjoyed a softening of attitudes against him since manager Alan Pardew guided his team to third in the Premier League after 11 matches. But any goodwill has been blow away by a wave of criticism over the re-naming.
Former chairman Freddy Shepherd, who stood down following Ashley's takeover in 2007, insists no-one will refer to the stadium by its new name and rubbishes Llambias' argument that the move "showcases" a sponsorship opportunity.  "Do you think anyone else is going to come in, after it's been called the Sports Direct Arena? I don't think so."
Speaking on BBC Radio 5 Live Shepherd added: "Fans in Newcastle, like myself, will always call it St James' Park anyway so anyone claiming the rights, it's not going to do them much good because it's always going to be called St James'."
With the club's shirt sponsorship deal with Northern Rock expiring at the end of the season, Llambias argues: "I've got a very small window to sell the shirt and naming rights and, if I have to sell them separately, then I have to sell them separately. But we must give ourselves the opportunity, this is inviting people to come in."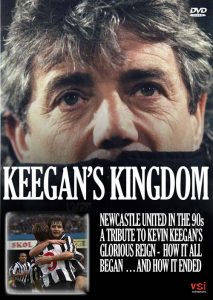 What a farce. It has been St James' Park for over a century. Can you imagine Old Trafford by a different name? Absolutely not. The fans would not stand for it and neither should the Geordies.
For brand new grounds like Arsenal's Emirates Stadium and Brighton's Amex Stadium utilising brands to help finance costs is an entirely different story. Even Manchester City's 10-year sponsorship deal of their  City of Manchester Stadium with Etihad Airways is acceptable to supporters because their new stadium has no history.
But the Sports Direct Arena is a sick joke that is not fooling anyone. A statement from the Newcastle United Supporters Trust has stated that the renaming will provoke further distrust among fans and spark further calls for Ashley to go.
The Trust have stated: "Newcastle's ground has been St James' Park for more than 100 years and two years ago Derek Llambias assured fans that the stadium's official name would always remain St James' Park as long as they were in charge. So, is it any wonder that fans told us they don't trust the board, want a new owner and why the majority of Newcastle fans want to own a stake in the club?"
Turnover v Tradition:
Sports Direct Arena AN insult to Newcastle United FANS
Unbelievable: Newcastle United have been enjoying their most successful spell since Kevin Keegan put the pride back into St St James' Park . . .  but all the progress made by Alan Pardew will be overshadowed by Mike Ashley's decision to rename the stadium the Sports Direct Arena.