Welcome to the dawning of a new era with the City of Manchester now well and truly the centre of the footballing universe. And mark my words this is great news for United because there is nothing like a new challenge to keep you on your toes.
In case you needed a reminder the United are still the top dog, it was sweet irony that once again United eclipsed City on the day Roberto Mancini's men claimed their first trophy in 35 years.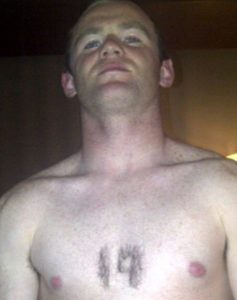 As City beat Stoke 1-0 at Wembley to win the FA Cup thanks to Yaya Toure's late strike, United fans were already back in Manchester celebrating another Premier League triumph and a record-breaking 19th League title courtesy of their 1-1 draw at Blackburn secured by Wayne Rooney's penalty.
But this was a day for Manchester to be United in celebration. Not just because the City can proudly boast the unique feat of winning two trophies on the same day. It is great for Manchester to be the undisputed Mecca of fooball. Even Milan can no longer match the glamour of England's hotbed of football. And the odds are that the new intensity is here to stay.
I remember the end of the 60s when United and City last dominated football in this country. It was great for both clubs. And this time that great rivalry can last much longer than it did back in the days of Best, Law, Charlton and Lee, Bell, Summerbee.
A City United by a unique League and Cup double on the same day – but what a disgrace that the Premier League trophy was not presented to the Reds. Were they worried this would eclipse City's FA Cup win
With Liverpool getting their act together under the legendary Kenny Dalglish, what are the odds on the North-West giants occupying the top three positions in the Premier League next season and eclipsing the fading stars of Chelsea and Arsenal.
My bet is that Sir Alex Ferguson's record-breakers will face a rejuvenated challenge from Liverpool next season as the Merseysiders seek to match United's 19th League title. When Chelsea frivolously handed the Pool £50million for Fernando Torres Dalglish invested the money wisely and now has a good mix of established stars and exciting upcoming youngsters.
But the real fascination will be how much ground can neighbours City make up on Fergie's champions after ending their 35 year wait for a trophy to add to their qualification for the Champions League.
There is no doubt City must spend another vast fortune if they want to rival the Reds at the top table. But that will be harder said than done despite their untold riches and their Champions League status.
The reason is the introduction of UEFA's new Financial Fair Play rules.
Michel Platini has warned that the likes of big-spending Manchester City and Chelsea, and some of Europe's biggest clubs, will have to 'face the music' if they do not comply with the new FFP regulations.
UEFA's latest figures show that financial problems affecting European clubs are getting worse, with spending on player wages up almost 10 per cent – and increasing at a faster rate than income.
Under their new rules, clubs will face possible bans from European competition from the 2014/15 season if they spend more than they earn in the three years before.