For the first time since the great Sir Alex Ferguson relinquished his crown at Manchester United five years ago, I am genuinely and unreservedly excited by a managerial appointment at Old Trafford.

Following the long overdue removal of anti-christ Jose Mourinho, his replacement by true Red Devil Ole Gunnar Solskjaer is such a breath of fresh air that I am literally blown away with excitement.
Before the new caretaker manager takes charge of his first match against his former club Cardiff City on Saturday evening, I want to go on the record and congratulate the decision makers at Old Trafford on what I consider to be a stroke of genius.

Mourinho was the biggest mistake in living memory by the king-makers at the Theatre of Dreams. Of that I have no doubt. My followers will know that I passionately campaigned against his appointment long before he was thrust into the OldTrafford throne.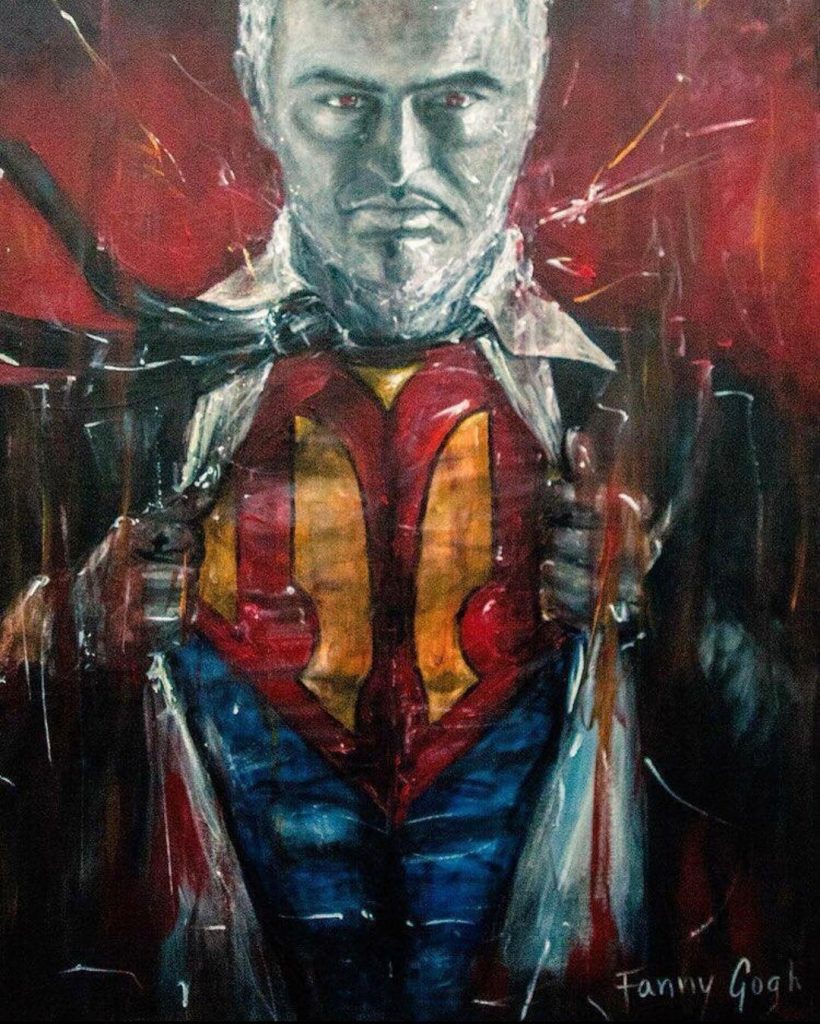 In football terms Mourinho was the anti-Christ – a devil who makes false promises. The end of the world was nigh for Manchester United with his anti football philosophy destroying our heaven. He was a false prophet who came to destroy the theatre of dreams and promote his own image in a god-like way.

I am only surprised that this stubbornly divisive and narcissistic shadow of a formerly great manager was able to fool so many people for so long. I make no apology for saying good riddance to a hopelessly out of touch leader who was so bad in the final weeks of his tenure that he gave the impression of a man deliberately trying to get the sack.
Eric Bailly, Luke Shaw, Paul Pogba, Antony Martial, Alexis Sanchez, Fred, Andreas Pereira, Henrik Mkhitarayn, Antonio Valencia are all players who have been either alienated, insulted, discarded, demotivated, confused or all of the above by the miserable Portuguese misfit.

In contrast, Solskjaer – whatever the cynics and soothsayers may proclaim – is an inspirational force for good. Not only can he unite the fans, the players and the club from top to bottom, he has the ability and personality to do so with a magnificent 'joie de vivre' that will intoxicate and inspire United fans to once again dream big.

For this I want to congratulate the board who have defied all their critics and the barrage of abuse for letting our club flounder so badly under Mourinho, by coming up with a stunning solution so magnificently executed that it has taken the whole of the football world by surprise.
There is no such thing as a sure thing in football, and there is every chance that Solskjaer will be unable to conjure up an instant winning formula. But win, lose or draw in the Welsh Capital, I have no doubt that the loveable Norwegian is the perfect catalyst for Manchester United to start a renaissance that will carry us back to the United we love and adore.

You only have to listen to his first press conference today to fall in love with his intoxicating vision and enthusiasm for the way he wants United to play. Solskjaer is passionate about United returning to our roots as a flamboyant, entertaining football team with a commitment to developing and giving youth a chance. I fully expect to see the likes of Mason Greenwood and Tahith Chong included in United's first team plans before long under Ole.

I also expect to see the best of Paul Pogba, Anthony Martial, Marcus Rashford and Alexis Sanchez under the new regime that includes Mike Phelan, Michael Carrick and Kieran McKenna. And if any of the big names fall short, I am certain that Solskjaer will not hesitate to give youth a chance.

Solskjaer's backroom staff is the perfect blend of experience and creativity to support an interim manager with everything to prove after his previous Premier League failure with Saturday's opponents Cardiff that saw him start his top flight CV with a relegation.

While the doubters will point to that disappointment as the reason they expect him to fall short in charge of United, I believe that humbling experience was a priceless lesson that will only make him a better manager.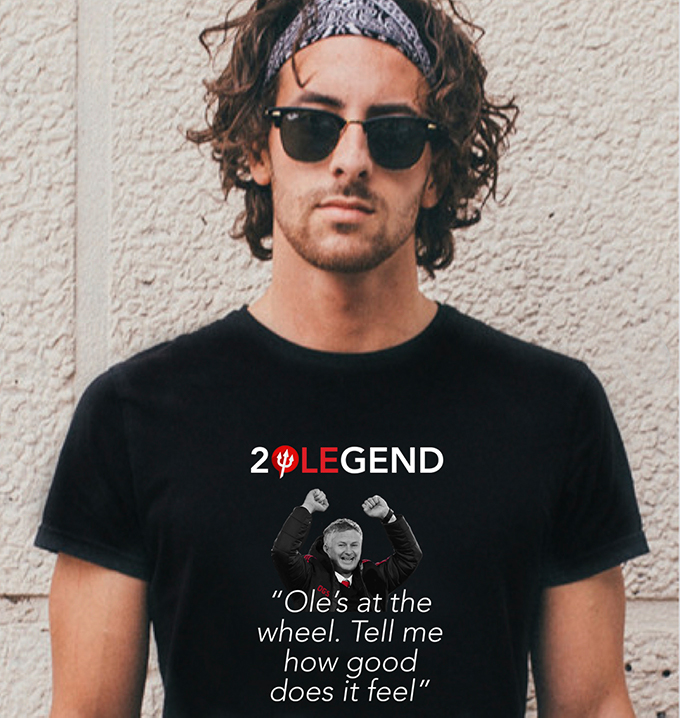 One of the reasons I am so confident about Solskjaer is my abiding memory of the Norwegian's previous successful stint as a manager at Manchester United, albeit at the lower level of the second tier of professional football.

Let me take you back to 16 December 2010 and Ole Gunnar Solskjaer's final match as manager of ManchesterUnited's reserve team.

The night ended with a swashbuckling 5-1 win over Newcastle at Altrincham's Moss Lane. I had the privilege of being in the United dressing room post match and witnessing first-hand the poignant farewell of a coach destined for greatness.

Admittedly, there was the emotional bond of saying goodbye to the legendary hero who put the ball in the German net on that magical night in Barcelona. When United fought back from the brink, Ole stuck out a leg to snatch the 1999 European Cup out of the grasp of mighty Bayern Munich. In one fell swoop he catapulted United to an historic and unprecedented Treble, and instantly became an iconic figure in the history of Manchester United.

But there have been many subsequent occasions that told us that was far from being the final chapter.

I remember the strong feeling inside the United dressing room that bitterly cold night in Altrincham eight years ago this week, that this was a story of unfinished business. Here was a coach with the style, the panache and the philosophy to return one day in the top job or, at the very least, as a first team assistant.
So forgive me my sense of justification for feeling joy and satisfaction this week when the news leaked out that Ole was replacing Mourinho, albeit in a caretaker role.
Yes there is a lot that can go wrong, but there is also a lot that can go right after this brave leap of faith by the board. Solskjaer's six month interim role allows plenty of time for the management to identify and recruit the best man to lead the club forward beyond this season.
My belief is that Mauricio Pochettino is the stand out choice to be United's next full-time manager, assuming that Solskjaer is not such a runaway success that he forces the club to make his role permanent. Should United confound the critics, knock out Paris St Germain and go on to win the European Cup there would be shades of Solskjaer emulating the impossible job pulled off for Chelsea by Robert Di Matteo in 2012. I certainly do not think that feat is beyond him. But miracles apart, I am certain Pochettino is the right man for United.
Like Solskjaer, Poch believes in giving youth a chance. He has desire and a flair for creating a team that plays beautiful football, and he also has the experience of competing at the highest level in the Premier League. Forget the fact that he is yet to win a trophy at Spurs, here is a top class manager who will win silverware sooner or later. And he will do so more easily if he gets the chance at Manchester United.
Meantime, let's all get behind Solskjaer and enjoy the ride as he proves that United's squad is so much better than Mourinho wrongly wanted us to believe.