With the new Premier League season kicking off this evening when Manchester United entertain Leicester City, football supporters across the country are excitedly assessing their team's hopes and ambitions for the upcoming campaign.
As a lifelong Manchester United fan who has loyally supported my team for more than 50 years it hurts to admit this, but our noisy neighbours City and our fiercest rivals Liverpool will kick off 2018/2019 as the Premier League's most widely fancied clubs – and one of these two is most likely to end the upcoming campaign as champions.
My doomsday fear of three years ago that Guardiola and Klopp would end up at City and Liverpool has come to haunt me. Despite our best League finish last season since Sir Alex Ferguson retired, United's style of play has all too often overshadowed the progress we have made.
But it does not have to be this way and my wish for the new season is that Jose Mourinho will surprise us all by giving our flair players the freedom they need to show City, Liverpool and the rest that we mean business.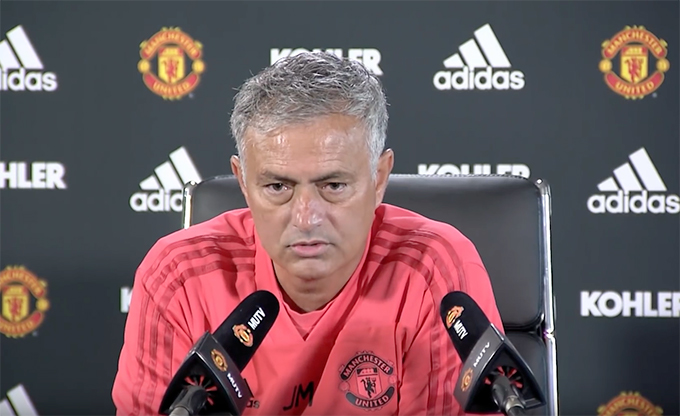 United may be the biggest club on the planet with the most fans and the commercial might of a behemoth. But on and off the pitch the teams we love to hate are making huge strides that we will ultimately grow to resent if we do not get our act together.
While producing two documentaries for China's state broadcaster CCTV at the end of last season I saw first hand from within the scale of City's revolution. From the massive community integration at the Etihad campus and the state of the art facilities for the players to the exquisite detail of the stadium and its adjoining training centre, this is a club with a clear identity of its ambition and how to get there.   
When I bumped into United legend Wayne Rooney watching his son training at City's futuristic youth academy it was obvious that the Red Devils are in danger of falling behind in the all important quest to recruit the young stars who will be tomorrow's heroes. That in itself is a huge concern, but that was only the tip of the iceberg.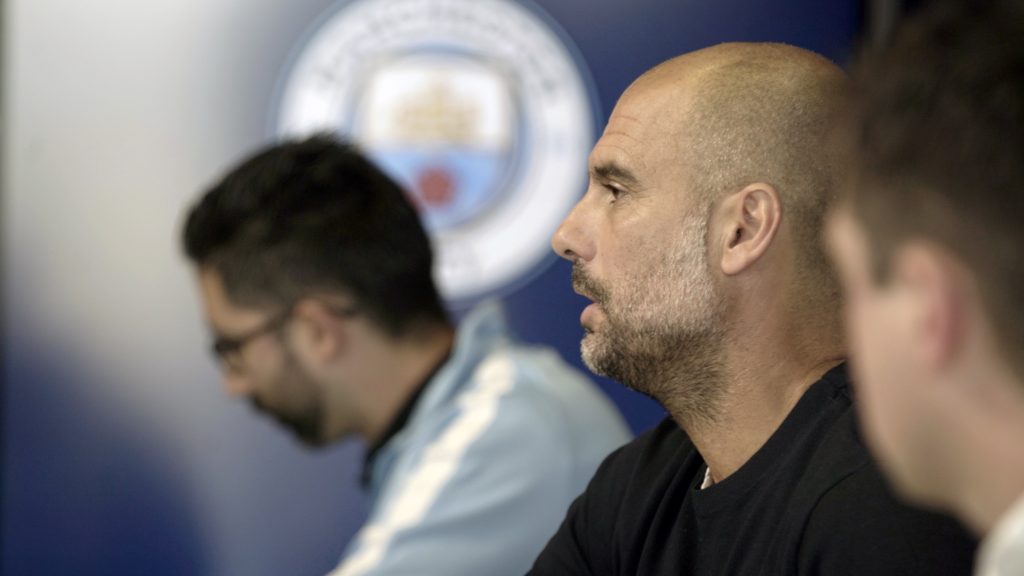 At City there is an inspirational 'can do' attitude that permeates the club from top to bottom. Whatever it costs money is no object. Only the best will do. And the owners have put in place a blueprint for success that is already paying dividends.
The cherry on top is their manager Pep Guardiola, heralded as the best coach in the business by his opposite number at Liverpool, Jurgen Klopp. Pep has assembled a squad of champions who begin the new campaign as the bookmakers favourites to win not only the Premier League, but the Champions League too.
Last season Klopp's team proved their own massive potential beating City three times, which included knocking them out of the champions League in a classic quarter final encounter en route to the final itself. And they did so in breathtaking fashion.
In Mo Salah the Merseysiders have polished a diamond of a player who could become Liverpool's greatest ever. Klopp has effectively recruited a formidable squad around him with the efficient backing of his board who stubbornly maximised the best possible deal when Coutinho insisted he wanted to join Barcelona. The money they made from that deal they have invested wisely and the squad eclipsed in the Champions League final by Real Madrid are now ready to take the next step.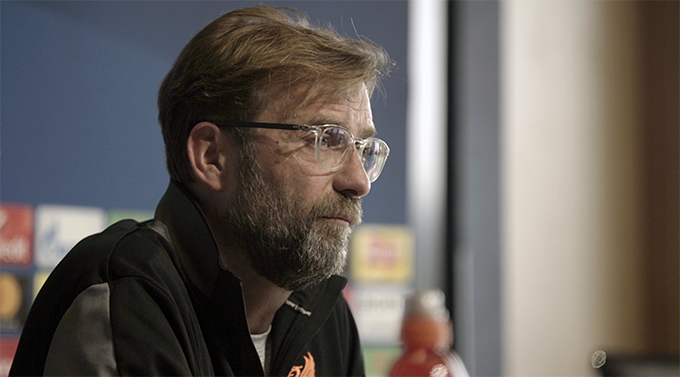 What Liverpool have in common with Man City is that both managers have a clear vision of how they want their teams to play and everyone at the club buys into that vision. Both adopt a high pressing game and an attacking flair that is a joy to watch. Watching Man Utd in the 70s and 80s I loved the 'We will score more goals than you' mentality that entertained without winning the League. We are now seeing the same cavalier approach from our rivals, and City at least have already proved that it can deliver titles.
As a Man Utd supporter I am deeply envious of the style of football being offered by both City and Liverpool, because since Sir Alex Ferguson retired we have fallen short in the entertainment department. Playing the beautiful game the right way has always been part of United's DNA and winning alone is simply not good enough at the Theatre of Dreams.
It remains to be seen whether or not that will change in this third season under Mourinho.  We certainly have the talent at our disposal with the likes of DeGea, Pogba, Sanchez, Lukaku, Martial, Lingard and Rashford to call upon, along with new signing Fred and a strong squad that includes emerging young talent Andreas Pereira.
My expectation is that the champions elect will once again come from the North West, I'm only hoping that United will surprise everyone who has written us off and we can improve on last season's runners-up place. 
The Top Six will surely be made up by London's big three. Chelsea and Arsenal both have new managers and high expectations. But the team from down South best placed to challenge the northern giants is Spurs.
Mauricio Pochettino has laid solid foundations for success based on home grown talent playing attractive football. Like Guardiola and Klopp, Pochettino wants to play football the right way and for that reason alone, if a team from the South is to succeed this season I hope that team will be Spurs.