The time has come for Jose Mourinho to prove that he is still a great manager. No excuses. No tantrums. No blaming the players. No blaming Ed Woodward. And no blaming the early transfer window which slams shut at 5pm on Thursday.
While United are running out of time to bring in new players, speculation around the possibility of Paul Pogba and Anthony Martial departing will remain in play until the end of the month. That only adds uncertainty to the negativity already manifest following a pre-season much maligned by Mourinho, and the lack of recovery time for players who took part in the latter stages of the World Cup.
It is a confusing time to be a Manchester United fan. But the reality is that Pogba is staying at Old Trafford, of that I have no doubt. Both commercially and for footballing reasons, it would be a massive own goal to let him go and the club have zero incentive to sell him to Barcelona or Juventus.
A far more intriguing question is 'How will Mourinho set up his team this season?' And what are the odds on The Stubborn One surprising us all and switching to a free flowing 3:5:2 formation with instructions to 'Attack, Attack, Attack?"
All eyes are on Mourinho . . . and after a trophy-less season laced with too much negative football, the Portuguese manager has split United fans down the middle. The #MourinhoOut campaign has already reached fever pitch on social media and the new campaign is not yet under way.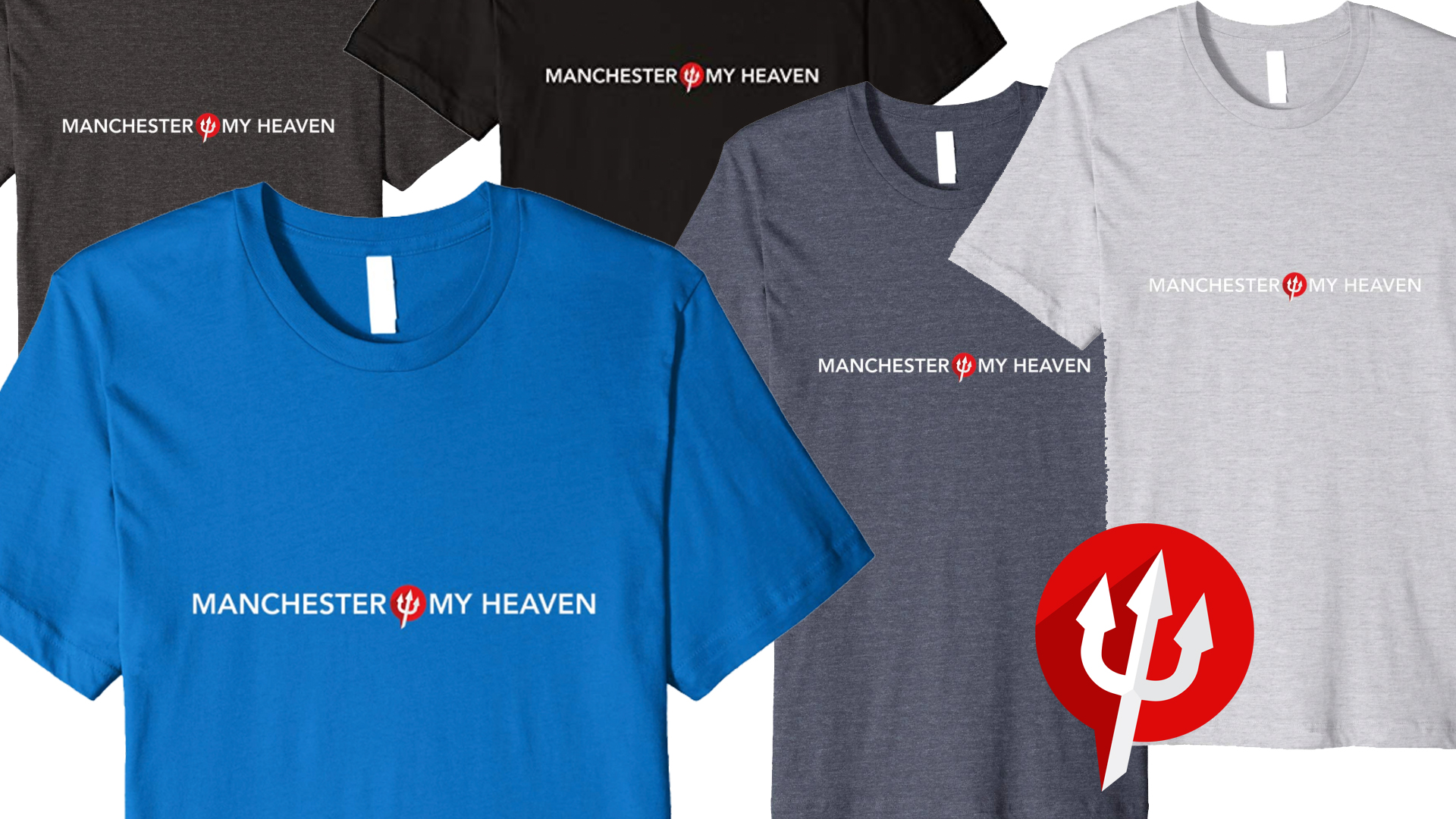 It is a sign of the fans' desperation to see United back on top. But there still remains a hard core who believe Mourinho is the right man to bring the Premier League title back to Old Trafford and they would love to see Jose prove he's still a real-life superman, as depicted by United artist Fanny Gogh.
While pre-season results are of no consequence in the real world, the worrying signs are that United appear to lack alternatives to the manager's default position of parking the bus against the top teams. On top of that – if we are to believe the player's agent – it seems that Pogba is unhappy with what he expects the tactics to be. But let's wait and see what Mourinho serves up when the real action begins.
Pogba has the potential and the passion to become a hugely popular United legend. And we all love to see our academy kids reach the very top.
For older Manchester United fans like myself who grew up watching Law, Best and Charlton from the Stretford End, we demand flair, entertainment and regular sprinklings of magic at Old Trafford. That's why it's called the Theatre of Dreams.
https://twitter.com/utdstreet/status/1000286577690644481
For younger fans who remember winning the Treble and the 'je ne sais quoi' of the Eric Cantona era that preceded 1999, it is much the same requirement for the majority.
We refuse to accept boring football. Especially when our biggest rivals across the road at Manchester City and down the M62 at Liverpool are playing the beautiful game in swashbuckling fashion, and look odds on to be leading the race for this season's Premier League crown.
So please Jose, let's win, but let's do it with style this season.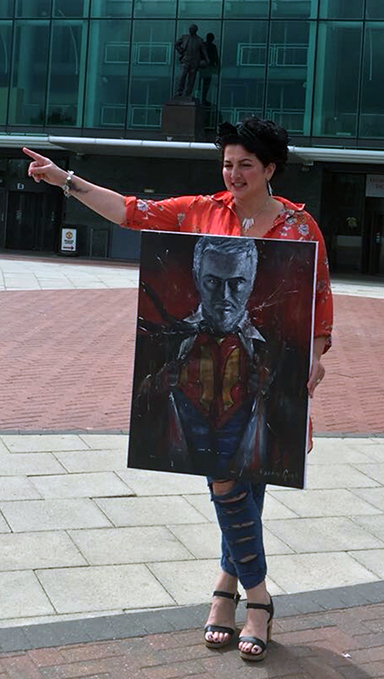 I have little doubt that the club's big sponsors all want a return to the glamorous tradition of playing the United way, and that will ultimately be one of the deciding factors that determines how long Mourinho is entrusted with the keys to the kingdom.
We only have to look as far back as last week's pre-season friendly in the USA to see how Jürgen Klopp's attractive recipe for attacking football at Liverpool has grown their support in the States. Their popularity will only continue to increase when the Merseysiders mount what I expect will be their strongest challenge yet to win the Premier League in this upcoming season.
How many of the new generation of fans choosing a team to follow this week will opt for United over City or Liverpool. This is the harsh reality of the modern world where fans are fickle and instant gratification is the buzz. Whatever you may think of plastic fans, that hurts because it speaks volumes.
Liverpool have cashed in on reaching the Champions League Final by recruiting impressively this summer. The world's most expensive goalkeeper Alisson, midfielders Naby Keita and Fabinho, and winger Xherdan Shaqiri are all aged between 23 and 26.
Whether or not Woodward and his negotiating team can at the eleventh hour emulate the business done by Liverpool in this transfer window and recruit fresh blood before Thursday's deadline, it is down to the manager to bring the best out of his squad.
Even without reinforcements, make no mistake there is an abundance of talent already at Old Trafford. Personally, I would love to see Jose build his team around Pogba and I wish he'd made him skipper. What better way to ensure the Frenchman is happy to express himself at Old Trafford than giving him a leadership role.
Anthony Martial is another figure who has split United fans down the middle. But there is no doubt this kid has the talent, like Pogba, to become one of the best players in the world . . . and surely the role of the coach is to harness that potential and motivate the player to deliver his best for the club.
Cantona was perceived a difficult character to manage before he arrived at Old Trafford, but look what Sir Alex did with Eric. Even when he crossed the line and karate kicked a foul-mouthed yobbo at Crystal Palace, Fergie stood by his man because he knew he was special.
https://twitter.com/utdxtra/status/1026399524816920576
It will be 15 years ago on Sunday that 18-year-old Cristiano Ronaldo was signed by Fergie, who helped the wonder kid develop into the best player in the world. But would Mourinho have signed Ronaldo when he could have secured a ready made star? Who knows?
Jose has made no secret of his admiration of Willian, 30 on Thursday, while 22 year old Martial frustratingly does not appear to be loved or wanted. That is one of the familiar traits of United's current manager. Mourinho's priority is to recruit ready made experienced stars. We all know how it worked out for Mo Salah and Kevin De Bruyne when they played under Mourinho earlier in their careers.
Speaking on BT Sport in April, De Bruyne was asked about why he and Salah left Chelsea when Jose was in charge and answered: "Obviously everyone needs to find a system and playing style that suits you more. Probably now we've found somebody who suits us both more than it was before."
My hope is that the early start to the season, which kicks off for United against Leicester City on Friday night forces Mourinho to entrust in the youth of Andreas Pereira. The 22 year Belgian born midfielder was personally recruited by Sir Alex Ferguson in 2011 and last season matured during a successful loan spell with Valencia. Like many United fans I believe Pereira can be a big star at United, along with Pogba and Martial.
I would like nothing more than to see Mourinho prove all the doubters wrong this season. For that to happen, and for Jose to unite the fans, I believe he must change his tactics and swallow some pride. Do that and deliver the Premier League and then Mourinho will have earned the right to call himself superman.