On the eve of Liverpool completing their Champions League elimination of Premier League champions elect Manchester City, I was at the Etihad to hear Jurgen Klopp speak in awe of his rival Pep Guardiola and the formidable team he has assembled.
"Pep is the best coach in the world" enthused the Merseysiders' manager, who gave a fascinating insight that day into the mind games that exist in the preparation for battle when the biggest teams on the planet go head to head.
On the back of Liverpool's astonishing 3-0 destruction of City in the first leg, and Manchester United's stunning comeback from two goals down at half-time to halt City's title-winning celebrations with a Paul Pogba-inspired 3-2 triumph for the Red Devils, Guardiola's status was being questioned for the first time.
Klopp, his eyes on the prize, knew a conclusive victory was in his grasp. But he had no hesitation in reminding the world's expectant media that Guardiola was still numero uno. His unconditional endorsement was, however, followed by a declaration that City do have weaknesses.
"There is no perfect football team in the world," declared Klopp. "The game does not give you the chance to be perfect. You have moments, you have situations, you have days, sometimes only minutes. But they had it most consistently. That's why they will be champions at the end of the season."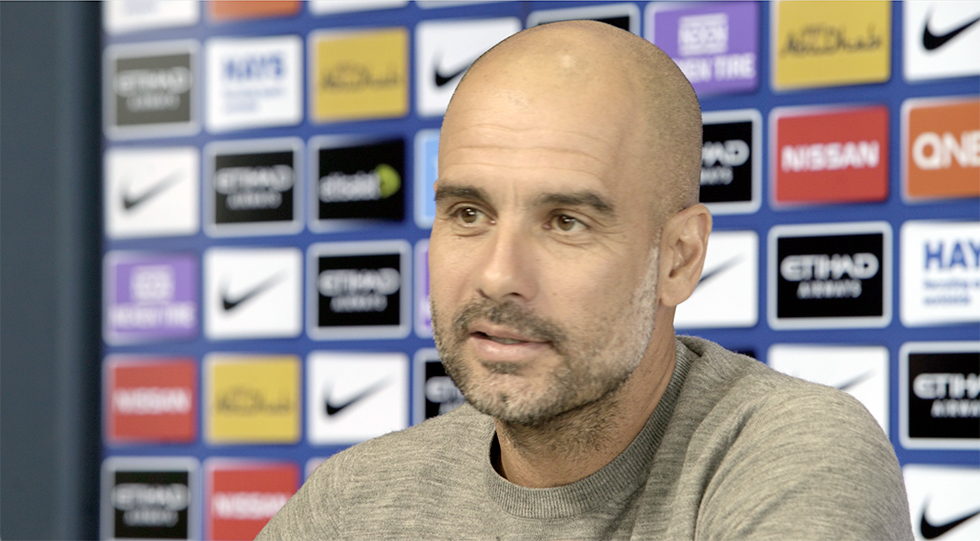 In his next breath Klopp added the prophetic words that reminded everyone why City are not unbeatable: "I knew before they can concede goals. And if you can concede goals you can lose. That's how it is."
Looking forward to the challenge ahead in 2018/2019, the Liverpool boss insisted City are not invincible: "They are human beings. Thank God."
All or Nothing
I could not help thinking about Klopp's assessment of Pep and what City have already achieved under his guidance this week, when I started watching Amazon's extraordinary fly-on-the-wall documentary series 'All or Nothing'
This eight-part series gives us a riveting up close and personal view of Guardiola in action as the story of City's record-breaking 2017/2018 season unfolds. The Amazon cameras are there for everything, granted unprecedented access-all-areas. From the dressing room and the training ground to the manager's office and the corridors of power in the blue half of Manchester, the result is both fascinating and inspiring.
There is no mistaking the formidable team spirit and togetherness with his players as Guardiola is filmed leaping up and down with his team as they chant:'Oh Kevin de Bruyne'.
It is a privilege to see Pep at his most inspiring when he is filmed at the tactics board. "If the player highest up the pitch covers the holding midfielder, the holding midfielder can go there" points the coach with a passion. We can see the genius of the man first hand and there is something absolutely spellbinding as we hear Guardiola explain to his players what Liverpool could do to them,.
The series kicks off with another passionate speech from Pep at half-time in the Carabao Cup Final against Arsenal – it's the same spine-tingling speech we hear clips from in the super slick trailer for the series.
"You have to learn to play with courage," he challenges his players moments before sending them back onto the Wembley pitch to destroy Arsenal with two goals that secured the first of two trophies in a record-breaking season.
It does not matter what team you support, 'All or Nothing' is a television show that demands to be seen by all football supporters. Make that all lovers of sport, and anyone who has any interest in documentary filmmaking and the art of storytelling.
There are scenes here that are pure gold and it is easy to understand the jealousy of green-eyed monsters at rival broadcasters because Amazon's access is incredible, from the dressing room to the boardroom.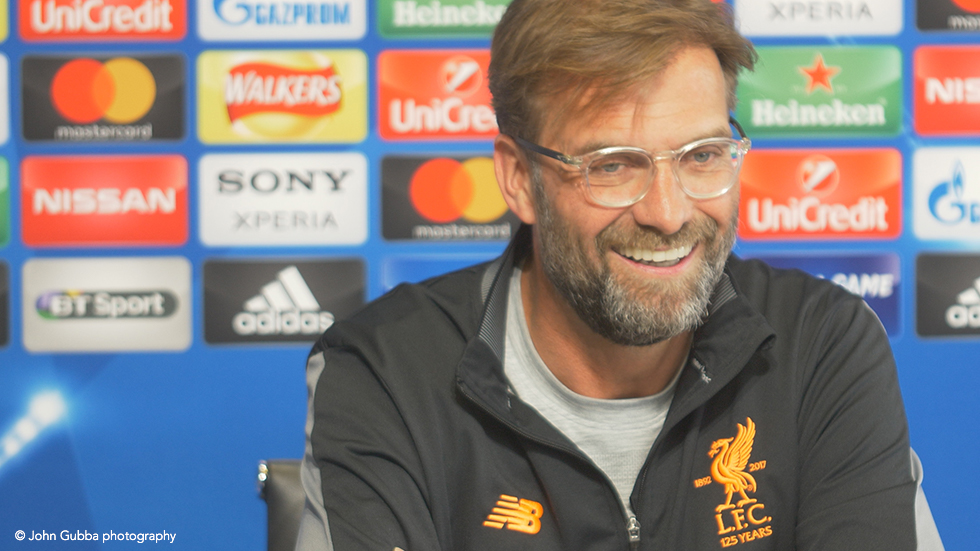 Full credit to Manchester City and in particular to Guardiola himself for allowing such uncensored access that shows him at his best – and his worst. At one point mic'd up on the touchline, he screams at Arsene Wenger to shut up. It is impossible not to love the passion of a man who is clearly obsessed with the game and the enjoyment he gets from it.
There are some insightful contributions too from Kevin de Bruyne. In episode one he tells the viewer that he decided it was time to move on and leave Stamford Bridge, moments after we see Mourinho – then the Chelsea manager – angrily leave a press conference after declaring: "I did not pick him because I did not like the way he played against Swindon and I did not like the way he was training."
This fleeting glimpse of the United manager could not be a less complementary snapshot of Mourinho in contrast to his rival in the managerial hot seat at City. Jose may have been the Special One when he first arrived at Chelsea, but watching this series there is no doubt who the filmmakers now believe is the Special One.
As a lifelong United fan who has actively supported my team for more than 50 years, I sincerely hope that Mourinho can re-discover the magic that made him a serial winner.  But I have to admit I do envy the beautiful game that Guardiola has instilled into his expensively created City masterpiece.
Watching how Pep has done this through the lens of this excellent Amazon series, I believe this is a wake-up call for anyone who underestimates the scale of the revolution that has taken place at Manchester City since our noisy neighbours were bought out by Sheikh Mansour less than a decade ago.