During the summer I filmed a seminar themed the Unspoken Language of Leadership and the standout speaker was Phil Berg, who once pursued his ambition of becoming a professional footballer during spells as a youngster with Tottenham Hotspur and Queens Park Rangers.
His dream of a career as a professional sportsman was never fulfilled. But Phil's love of sport has stood him in good stead en route to a successful business career that currently enables him to travel around the world as a much sought after motivational speaker.
His company Reach Your Goals is more than a passing recognition of his passion for the beautiful game. Helping individuals and companies hit their targets and achieve their goals is a skill that he has honed and developed over a colourful career in business. Quite simply, there is no one better at bringing the best out of upcoming talent and established entrepreneurs.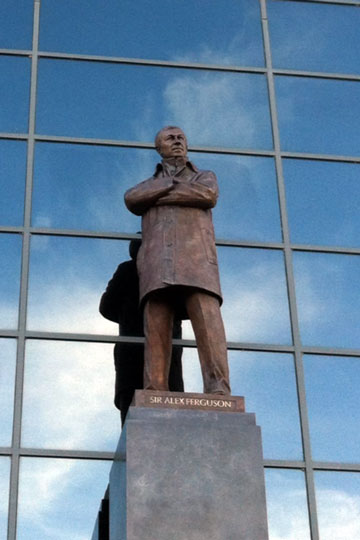 While Sir Alex Ferguson is currently carving out a new identity as an expert on leadership with his new book My Autobiography (brilliantly ghost written by Paul Hayward), Berg has opted to share his learnings in a brand new DVD produced and directed by yours truly.
It became clear to me while filming and editing Phil's unique presentation that there are some great parallels to be drawn between the greatest British football manager of all time and the king of the motivational speakers who has a wonderful gift for inspiring individuals with his engaging delivery and priceless collection of Bergisms and anecdotes.
Great leaders know how to lead and it is that formula that Berg, like Ferguson, understands and  knows how to articulate.
Their styles, techniques and delivery are different but the underlying messages are the same. Ferguson found fame and fortune as a football manager who enjoyed outstanding successes with both Aberdeen and Manchester United. But he possesses the skills to have been a dynamic leader of any big business or corporation. He could have been the CEO of any  major company – from BP to Microsoft. It is no surprise that Fergie's managerial secrets have been the subject of a case study by Harvard Business School.  At Old Trafford he built an empire that extended way beyond the football pitch creating a business pyramid with solid foundations, delegating to trusted lieutenants who bought into his philosophies and goals.
Berg's mantra "before you achieve a plan you have to set the goal" instantly reminded me of Fergie's inaugural war-cry on being appointed Manchester United manager back in 1986 when he targeted "knocking Liverpool of their bloody perch" as his raison d'etre. Thirteen Premier League titles later in a mind-boggling tally of 38 pieces of silverware, the Glaswegian achieved his goal and then some in a role  that many had previously regarded the impossible job.
If you want to be a successful leader and have the choice of buying yourself one book and one DVD this Christmas, there are no surprises that my recommendations are Fergie's "My Autobiography" and Berg's "Effective Networking for Leaders"
Wayne Rooney was right to question why Manchester United failed to sign Mesut Özil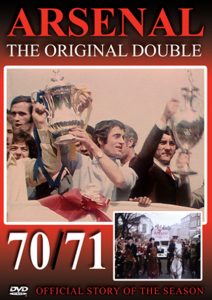 There are many headline grabbing storylines that have emerged from Ferguson's book with sections dedicated to David Beckham, Arsene Wenger, Roy Keane, Rafa Benitez and others – but it is one throw away putdown of Wayne Rooney that stands out like a beacon in the light of Manchester United and new manager David Moyes currently toiling behind early season pacesetters Arsenal.
While both recognising Rooney's great contribution to the club and his loyalty lapses during the Liverpudlian's well-documented temptations to leave Old Trafford, Sir Alex inadvertently invites support for the England star.
Criticism of United for failing to sign Mesut Özil when he  joined Real Madrid in 2010, is a sentiment that will resonate loud and clear with United fans who recognise that the Gunners have revitalised their club with a transfer coup that threatens to give Wenger's men supremacy in the post-Ferguson era.