Following the superhuman efforts of the world's greatest Paralympians at London 2012, many of us have been inspired like never before by the achievements of athletes with incredible disabilities. That in itself is a wonderful legacy from a remarkable summer of sport.
But how many people are aware of the vast legions of able bodied sportsmen and women who have overcome handicaps and illnesses in pursuit of their dreams. And how do we compare one extraordinary achievement with another when it comes to handing out awards.
The reality is that Sports Personality Awards are exactly that. A popularity contest between role models with one thing in common – the ability to overcome incredible odds to become the No.1. The difference is that some sporting heroes have had more handicaps to deal with than others and, in my book, the greater the barrier to reaching your goal the more heroic the achievement.
Britain's greatest ever rower Sir Stephen Redgrave thought his career was over in 1997 when he was diagnosed with diabetes. But three years later he became a five times Olympic champion in Sydney and a role model for anyone with diabetes who needs inspiring to achieve greatness.
Bob Champion famously won the 1981 Grand National on Aldaniti two years after being diagnosed with cancer and being told he only had six months to live. Infamously, Lance Armstrong enjoyed legendary status when he also beat cancer and won the Tour de France seven years in a row, from 1999 to 2005. His extraordinary achievement counted for nothing when the world discovered he was a drugs cheat, although he will forever be an inspiration for many who have battled against terminal illness.
Although a lifelong sports enthusiast, I have never know what it is like to be a top sportsman. But my own personal handicap to overcome has been my eyesight and I have worn contact lenses including Acuvue since I was 17-years-old. With that in mind I can understand the bravery of my old pal Frank Bruno who feared his boxing career was over before it started because of his eyesight.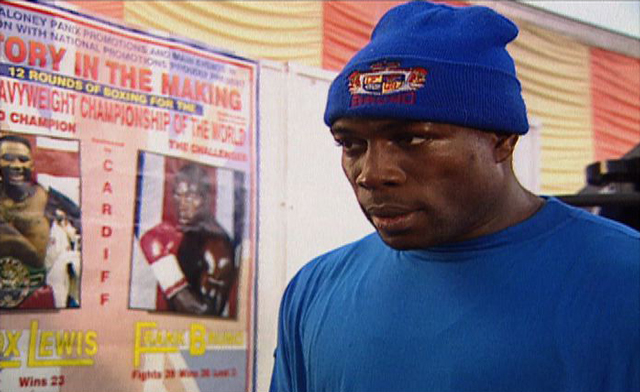 Back in the early 80s Big Frank needed an operation to correct blurred sight and weakness in the peripheral vision of his right eye before British officials would give him a license to box. Several years later he had an operation for a detached retina, and sadly his career was finally ended in 1996, just when he was considering a third world title fight with Mike Tyson, after learning he might lose vision in one eye if he kept fighting.
At least he enjoyed success in the ring becoming world champion at the fourth attempt beating Oliver McCall in a unanimous decision at Wembley on Sept. 2, 1995. But just like Mohammad Ali, the greatest of them all, and the many sports men and women who have suffered in later life because of their commitment to their sport, at what cost?