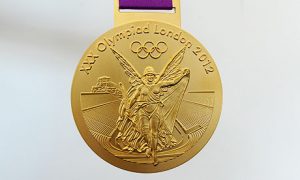 Is it a sad reflection on society that the integrity of one of the greatest achievements at London 2012 has started a whispering campaign that China's wonder swimmer Ye Shiwen is guilty of substance abuse? Or are we talking about a cynical smear campaign by the Americans in the bitter battle for supremacy with a rival superpower?
Two outstanding Gold medals for 16-year-old Ye in the individual medley, the first in a world record time to win the 400M, followed by an Olympic record time to take the 200M race, have resulted in an unprecedented attack by American coach John Leonard. "We want to be very careful about calling it doping," said Leonard, who is also the executive director of the USA Swimming Coaches Association, after Ye's first Gold medal. But he then proceeded do do exactly that.
"The one thing I will say is that history in our sport will tell you that every time we see something, and I will put quotation marks around this, 'unbelievable', history shows us that it turns out later on there was doping involved. That last 100m was reminiscent of some old East German swimmers, for people who have been around a while. It was reminiscent of the 400m individual medley by a young Irish woman in Atlanta."
Leonard, who said Ye "looks like superwoman" added: "Any time someone has looked like superwoman in the history of our sport they have later been found guilty of doping."
Much that Leonard may be disappointed that America's reigning world champion Elizabeth Beisel was edged into second place, his outburst is surely a libellous and unwarranted dose of sour grapes.
It was Ye's final 100m freestyle in Saturday's 400M race that stood out. Over the last 50m she was quicker than the American Ryan Lochte, who won the men's 400m individual medley in the second-fastest time in history.
But the reality is that the teenager has satisfied the stringent drugs testing programme and there is no justification to question Ye's outstanding double Gold medal haul.
Ye said that those who suspect her are biased against China. "Other countries' swimmers have won multiple golds and no one has said anything," she said, "How come the people criticise me just because I have multiple medals?"
The volume of  criticism directed toward Ye is so loud that Games officials have felt compelled to defend her, reminding the media that the Chinese teenager has never had a positive test in her career.
BOA chairman Lord Colin Moynihan defended Ye's innocence declaring: "She's been through WADA's program and she's clean. That's the end of the story. Ye Shiwen deserves recognition for her talent".
Meanwhile,  London organizing committee chair and former Olympian, Lord Sebastien Coe, told ITV news. "What you tend to forget is probably the 10 years of work that has already gone in to get to that point. You need to look back through her career. I think you've got to be very careful when you make judgments like that but, yes, it is an extraordinary breakthrough."
No such questions have been raised over the unexpected Gold medal winning swim for 15-year-old Lithuanian-born Plymouth schoolgirl Ruta Meilutyte. And who would even dream of casting doubts over the multi medal-winning exploits of the world's greatest ever swimmer Michael Phelps.
Despite Phelps claiming his place in history with a record breaking 19th Olympic medal, with four days completed Team USA lie second behind China in the medal table.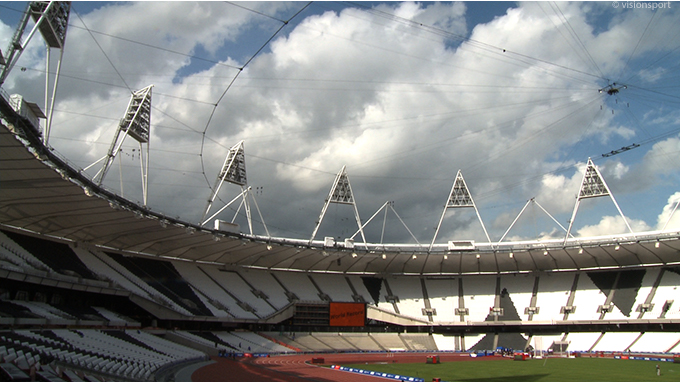 China's anti-doping chief has spoken out in defence of Ye.
"I think it is not proper to single Chinese swimmers out once they produce good results. Some people are just biased," Jiang Zhixue, who leads anti-doping work at China's General Administration of Sport, told the state news agency Xinhua.
"We never questioned Michael Phelps when he bagged eight gold medals in Beijing."
Ye's father, Ye Qingsong, told the Chinese news portal Tencent the swimming team had gone through an especially rigorous anti-doping regime and attributed her victory to a combination of hard work and guidance from Chinese coaches.
"A lot of different people had to provide all kinds of help for this result to be possible," he said, adding: "The western media has always been arrogant, and suspicious of Chinese people."