When I met Cristiano Ronaldo in Portugal a few weeks ago it was clear that his love for Manchester United still burns brightly –  so, take it from me, a dramatic return to Old Trafford will be no surprise if Real Madrid fans drive him away from the Bernabeu.
While filming his Portuguese team-mate Nani for a documentary I was producing for the Manchester United TV Channel, there were two key moments during our 12 day filming schedule when Ronaldo's feelings for the Reds shone like a beacon.
The Portugal captain dismissed his national media as 'freaks' when they criticised his team for conceding three goals in a 5-3 win over minnows Iceland during their Euro 2012 qualifying campaign. But his first  sight of me holding up the MUTV flag on my microphone brought an immediate smile and thumbs up that was genuinely affectionate.
A couple of days later when I snatched a couple of questions during a press conference before his country's showdown with Denmark, Ronaldo made it absolutely clear that Manchester United will always have a special place in his heart. It was not what he said but the unmistakable sparkle in his eyes when he spoke about United.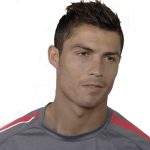 It was so clear that Helder Conduto, the match commentator for state broadcaster RTP Portugal turned to me and said: " United are in his heart, there's no question" the moment Ronaldo departed. " One day he'd love to return to Manchester."
A couple of weeks later, to mark Sir Alex Ferguson's 25th anniversary as Manchester United manager, Ronaldo's passionate tribute to the manager who turned him into a world star left no one in any doubt that he will jump at the chance to return to Old Trafford when the time is right.
The fact that Ronaldo was booed by Real fans despite scoring 108 goals in his first 111 games for Madrid has raised questions about whether or not his time at the club is drawing to an end. It will be a wrench to leave the club he supported as a boy, but no more than it was when he left United in an £80 million pound move in the summer of 2009.
It is a long time since United made a dramatic signing that took the world of football's breath away. And the obstacles in the way of such a momentous transfer would make Ronaldo's return one of the biggest transfer stories ever. So let's be honest it really is a long shot – but if you ask me what I want for Christmas . .