The disgraceful failure to include any women in the BBC Sports Personality of the Year shortlist has devalued the worth of winning this year's award.
It is the first time since the format was changed in 2006 – to voting for a top 10 selected by a panel of sports editors – that no women have been included. And it is not because there are no candidates worthy of consideration.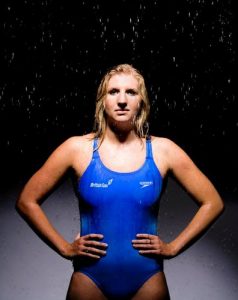 As Rebecca Adlington, one of those to miss out, commented on twitter: "There's been some great sportswomen like Keri-Anne Payne, it's sad they are not recognised."
Lord Coe, winner of the award in 1979, expressed his surprise when he said: "We have had Rebecca Adlington winning a world title in the world swimming championships, we have had other women world champions this year too."
The problem is just 2 percent of media coverage goes to women's sport and we have an old-fashioned breed of newspaper sports editors who are out of touch with modern society.
Karen Pickering, the BBC commentator and former world champion swimmer, confirmed as much when she told BBC Radio 5 Live:"It does indicate how sport is viewed in this country. It is very male-orientated; it's written for men to read."
But some newspaper editors have simply lost the plot. The Manchester Evening News bizarely included Dimitar Berbatov, Yaya Toure and Patrick Vieira in their nomination. Sports editor Peter Spencer tried to defend his nomination of Vieira by stating he "has lived in this country for well over a decade. He's done some grand work for City on the community side of things. I think he's a great ambassador."
Looking at the list of 10 nominations my vote goes to the David Beckham of the cycling world Mark Cavendish.
The contenders (in alphabetical order): Mark Cavendish (cycling), Darren Clarke (golf), Alastair Cook (cricket), Luke Donald (golf), Mo Farah (athletics), Dai Greene (athletics), Amir Khan (boxing), Rory McIlroy (golf), Andy Murray (tennis), Andrew Strauss (cricket).
How it all ended at the 2010 BBC Sports Personalty of the Year . . .