When Manchester United dramatically halted Liverpool's perfect start to the season yesterday it deliciously underlined one of the most important mantras for all genuine supporters of any football club.

Win, Lose or Draw you always support your team. That simple rule is what separates true fans from the glory-hunting hangers on who do not know what it is like to love your team, whatever the world throws at you.

Anyone who follows football will know that United fans have been on the receiving end of some merciless banter this season. Almost certainly we will endure our seventh campaign without winning the coveted Premier League title that we made our own for most of the previous quarter of a century.
Increasingly over recent seasons we have witnessed pundits, critics and fans question everything about Manchester United – and before Sunday's epic showdown many felt like we had hit rock bottom.

But there are those who support us whatever the results on the pitch. And there is one group of fans who have certainly been through the bad times as well as the good for more than 60 years.
Over in Malta our dedicated fans have never stopped making the 2,000 mile journey to Old Trafford. It's a long way home when you lose and don't these guys know it. Yet our proud men and women from Malta keep on coming. As they have done for decades, since founder John Calleja first made the trip at the invitation of our legendary manager Matt Busby.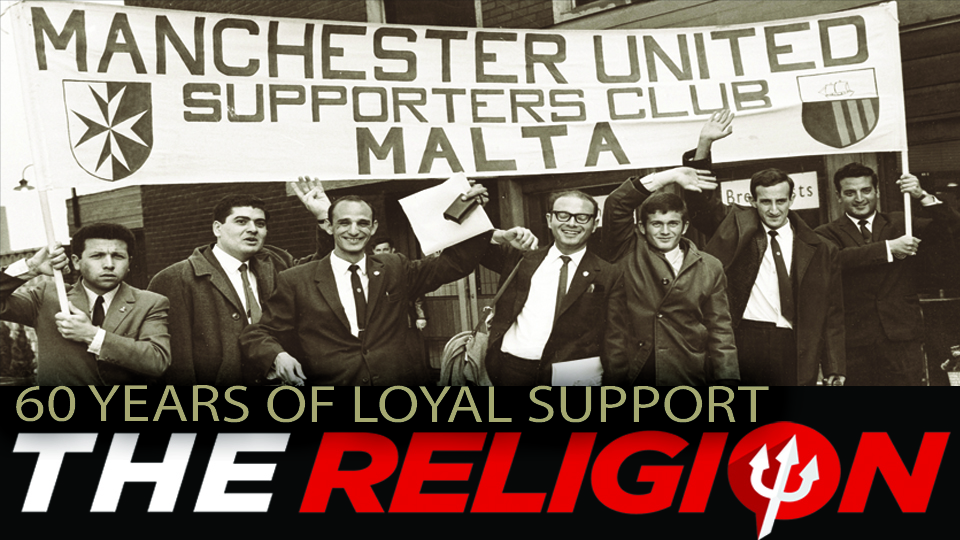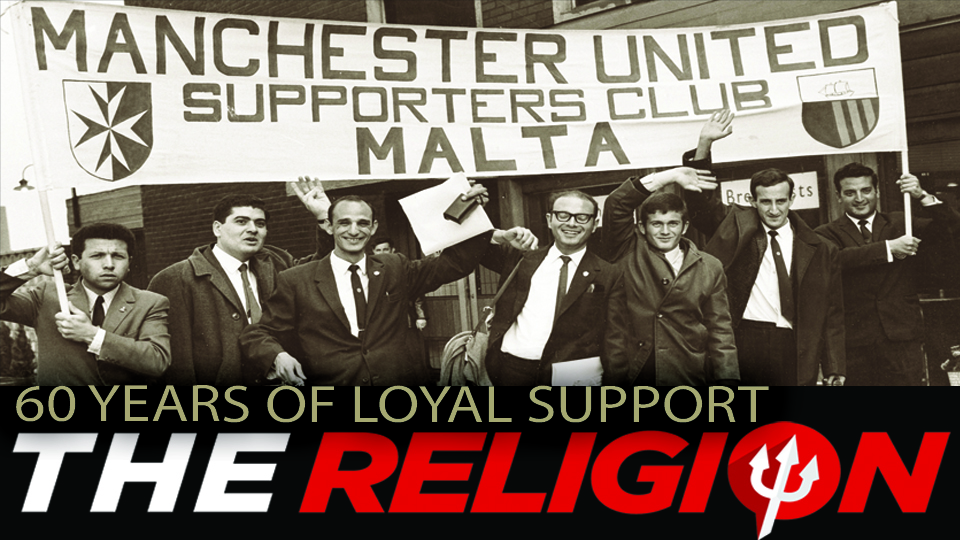 Calleja befriended Busby and visited Old Trafford before the Munich disaster in 1958. After the crash his dream of setting up a Supporters Club in Malta almost died too.

But Busby did not forget his young friend from Malta. After twice receiving the last rites before he made his recovery and returned to Manchester, the manager encouraged Calleja to proceed with his dream of setting up a Supporters Club.
In honour of those who died in Munich, the Supporters Club had it's first official meeting a year after the tragedy and the first event two days later was a mass on the first anniversary of the crash.

Incredibly, 60 years later MUSC Malta now boasts the oldest Manchester United Supporters Club in the world. Next month the committee, led by its current President, the remarkable Jospeh Tedesco, will host the premiere of the feature length documentary I've made about them.

During the past four years it has been an honour and a privilege to spend time with this wonderful band of brothers and sisters, many of whom have become lifelong friends. It is hard to know where to start when it comes to paying my tributes to them , Hopefully my film will say it all.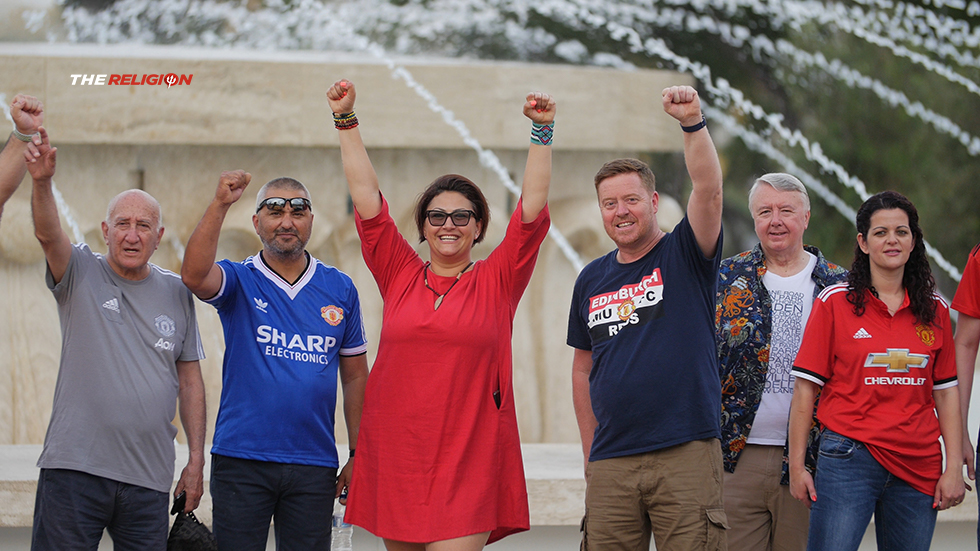 Some of the characters I've spent time filming have become some of my best friends because they share my own passion and beliefs. Consequently I have gone the extra mile to make this film despite no commission, no sponsorship and no funding. Some would say at the worst possible time because we've not won a trophy since 2017, three seasons ago.

To be the honest as a business venture, most people would say it is the craziest thing I have ever done. But people who love football do crazy things sometimes. And as Joe Catania memorably says in my film "Where there's a will there's a way."

I'm gambling that enough people will like what I've done that I will finally be able to make some sales after investing my own time and money to deliver this passion project. .

It is now less than a month before the film is launched over two days in Valletta and Gozo on 16th and 17th November. Crucially, from this evening anyone anywhere in the world can pre-order the film.
There are many famous names featured in the documentary. From the Class of 92 to Bryan Robson, Paddy Crerand, Alex Stepney, Denis Law and Sir Alex Ferguson. But this is 90 minute story about a genuine love affair and not an action thriller. If it makes you feel anything, I hope it makes you feel inspired by the passion and warmth of the Maltese that is so pure it is both humbling and at times overwhelming.
'The Religion: 60 Years Of Loyal Support' means a lot to me because the stars are people who have become some of my best friends.
I hope and pray that the film does them justice.
To stream worldwide go to https://vimeo.com/ondemand/malta60years
The Religion: 60 Years Of Loyal Support' is also available next day in UK on Amazon