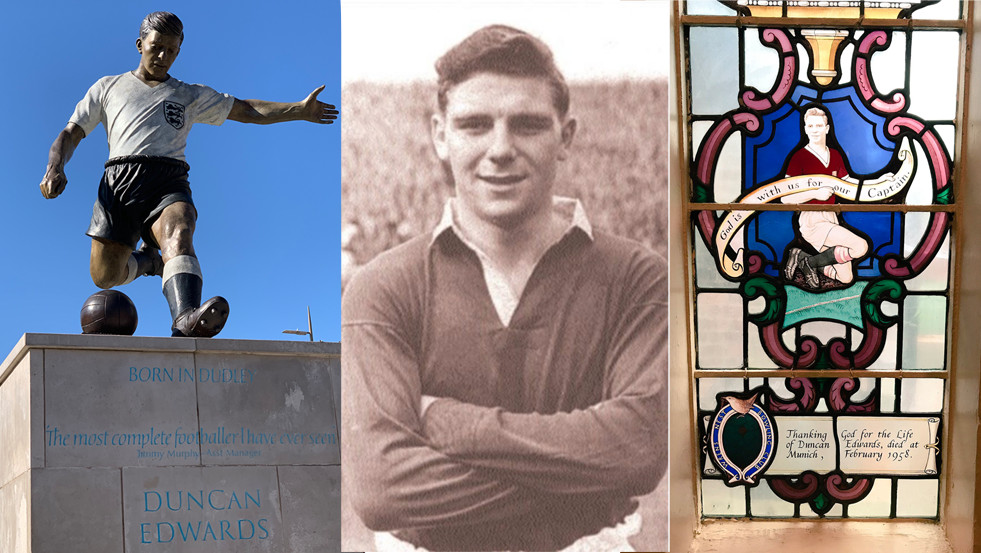 Ever since I can remember, the story of how Duncan Edwards was the greatest English footballer that ever lived has been told to me by family, friends and football heroes, including England's legendary World Cup winner Sir Bobby Charlton.

Only last week at the Manchester Munich Memorial Foundation Gala Dinner, iconic football fan and good friend Thomas Clare delivered the most poignant eulogy I have ever heard to Duncan, who was a tragic victim of the Munich Air Disaster in 1958 along with seven other Busby Babes.
This colossal  man mountain was just 21 years old and already a veteran beyond his years with five years in the spotlight at Manchester United. The plane was carrying United players home from a triumphant European Cup quarter final against Red Star Belgrade when the disaster happened that so tragically and devastatingly changed the course of football history.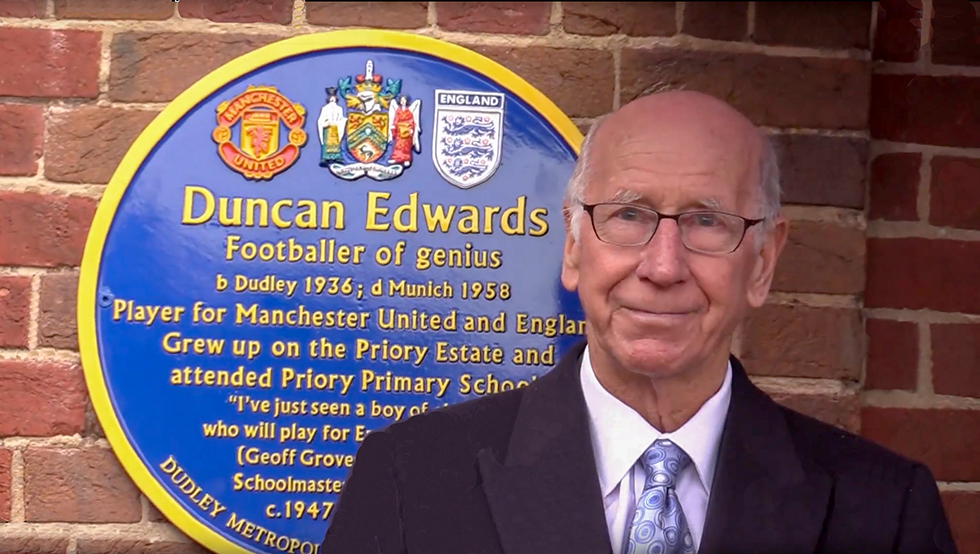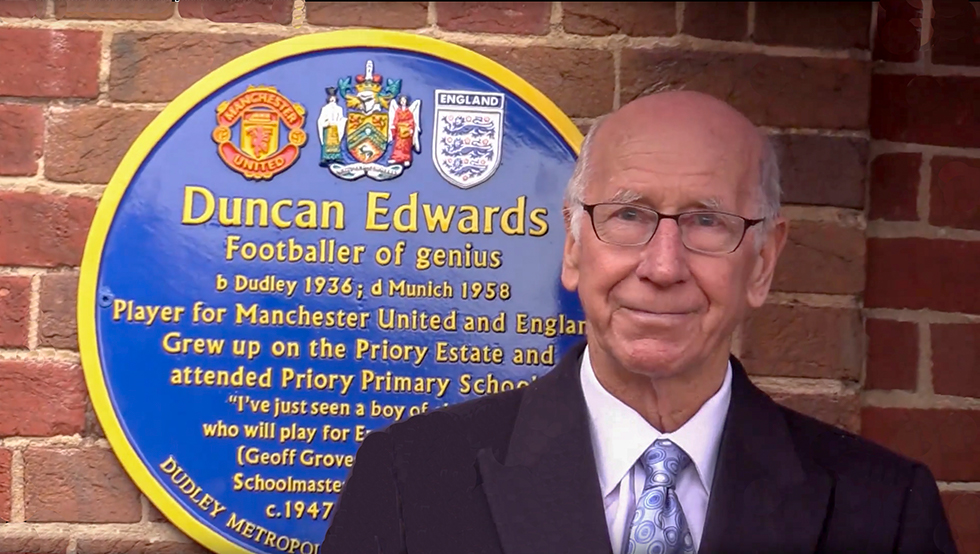 When Edwards took his last breath 15 days later, eventually succumbing to massive injuries sustained in the crash, it was the final crushing blow to his club, his country and the many millions of fans around the world who had prayed for his survival.

Charlton, rescued by team mate Harry Gregg when he dragged him from the wreckage of the plane, famously says that Edwards was the only player he ever felt inferior to. Both Charlton and Gregg still find it hard to talk about the crash. But both are unconditional in their awe for the boy from Dudley, who had the world at his feet.

As a lifelong Manchester United fan I will never tire of hearing the tales of how great Edwards was. As a filmmaker I am on a mission to help keep that legacy alive. And as an ambassador of the Duncan Edwards Foundation it is a great honour to be involved with a wonderful new tribute officially announced today in his hometown of Dudley.

Rose Cook Monk, who grew up round the corner from the Edwards family and promised his mother to keep her son's memory alive, has written a stage play that will be performed in Manchester, Munich and the Midlands next year.
Appropriately, the play is called 'Keeping the Dream Alive' and I was over the moon when my good friend, Bernard Hill (Lord of the Rings, Titanic and Boys from the Blackstuff, just to name a few) agreed to be involved in this wonderful tribute.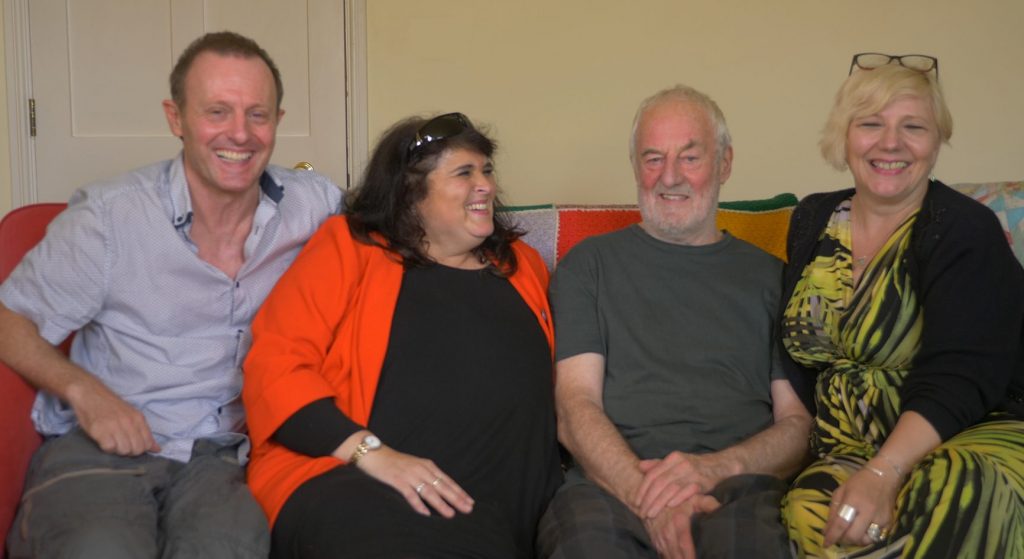 When I took Rose and Duncan's second cousin Dusky Edwards to meet Bernard Hill a few weeks ago, I was thrilled that Bernard wanted to play a part in the production even before he was asked.

Just knowing we have his backing is a priceless endorsement. To have Bernard Hill on stage in the flesh is a huge endorsement for the project and first time playwright Rose.
Bernard, who will play the role of the narrator and has been expertly written into the stageplay, says it is "a genius piece of writing. It is about time Duncan was remembered like this – a hero of Old Trafford."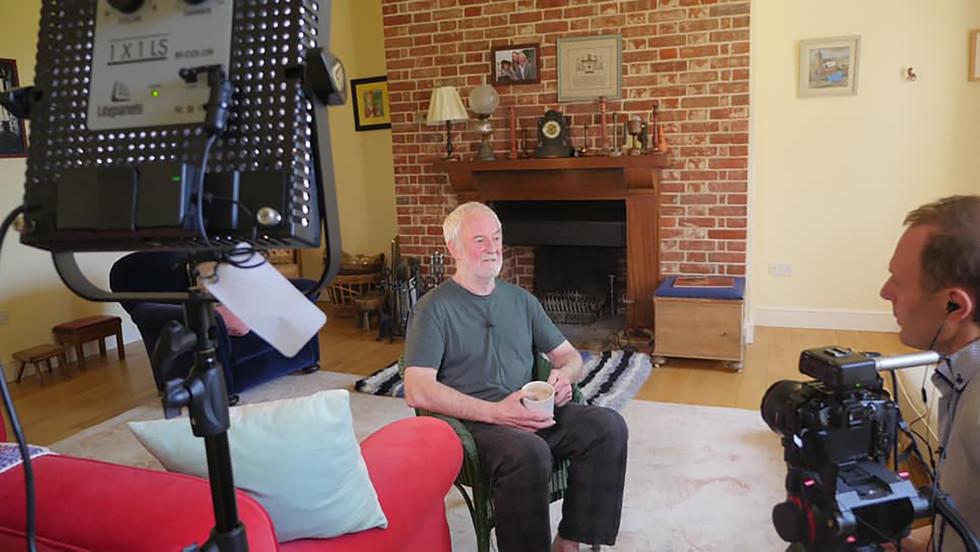 What excites me most about the whole project is that this is going to be the story of Duncan Edwards the man. The loving son and husband who was one of the greatest role models the world has ever seen. When Rose talked us through the script for the first time, it was truly emotional to witness first hand the reactions of both Bernard and Dusky, who is a formidable driving force in backing the Foundation set up in her cousin's honour.

As a publicist and a fan it is my honour to help promote this production. As a filmmaker, it is my duty to shine a light on the role that Duncan played in ensuring Manchester United became the most popular football club on the planet.  My upcoming documentary series 'The Religion' will include a feature length documentary entitled 'We Will Never Die.' The film will  pay tribute to Duncan Edwards, Matt Busby and the rest of the  Babes, Jimmy Murphy, Harry Gregg and the incredible fans who dedicate their own lives to keeping their legacy alive.

Today's announcement is a wonderful way to celebrate Duncan Edwards Day and what would have been our hero's 83rd birthday.