Last month I had the privilege of spending four days in Malta with a group of ex-Manchester United footballers who epitomise why the club I've supported for more than 50 years is the greatest on the planet.
What is truly remarkable is the previously untold story of the unassuming leader of the pack who brought this band of brothers together for a wonderful trip to kick off a unique celebration.
Before I go into more detail about the unsung Red Devil this article is dedicated to, let me ask you a question.
Who is the most talented footballer ever to play for Manchester United? George Best, Duncan Edwards, Sir Bobby Charlton, Denis Law, Eric Cantona, Ryan Giggs, Paul Scholes, Cristiano Ronaldo. All are worthy candidates who each have an army of fans ready to argue their case.
My own boyhood idol was George Best, in my lifetime the greatest player I have ever seen kick a football. Like so many lovers of the beautiful game who were lucky enough to watch George play in the flesh, I wish we had seen him at his fabulous prime just a little bit longer at Manchester United. But there were still enough unbelievable highlights to spend a lifetime re-living the genius of the boy from Belfast.
Imagine the crippling frustration for an upcoming Manchester United starlet who was being compared with the great Georgie Best but never even got to graduate, after starring alongside Giggs, Scholes, Beckham, Butt and the Nevilles in the famous Class of 92 – and he was tipped as this pick of the bunch.
When World Cup winner Nobby Stiles, one of United's heroes in our historic European Cup triumph of 1968, was famously asked in the early 90s to pick the best up-and-coming youngster at the club, he did not even hesitate. "Ben Thornley," was Nobby's unequivocal verdict.
"Ben is the closest I've seen to George Best in all my time at the club," insisted Stiles.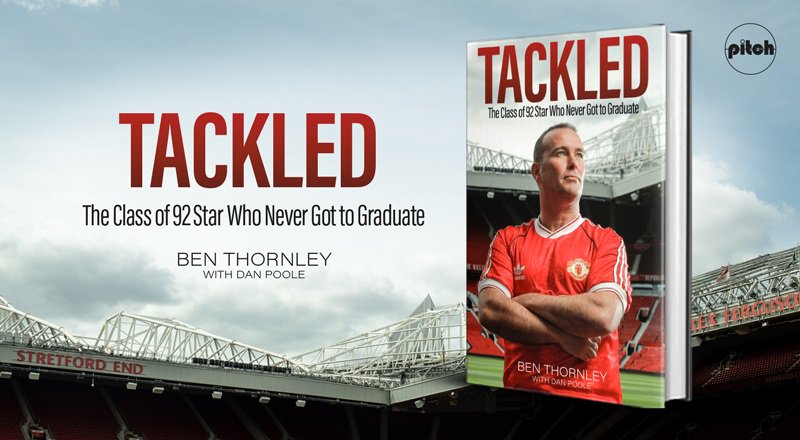 There was absolutely no argument from Sir Matt Busby, who was there to witness this bold declaration. That as much as the tribute from Nobby, who was then in charge of United's B team at old Trafford, was the ultimate praise for the kid from Bury. Ever since, his Class of 92 pals have been equally glowing in their estimation of Thornley's ability to have outshone them all, had it not been for the cruel twist of fate that changed his life.
What happened next would have destroyed anyone. But first let me give you some context.
Signed by United at the age of 14, Thornley made his first-team debut against West Ham when he was 18, and he was set to feature in the 1994 FA Cup semi-final against Oldham. The talk was that Ben, a flying winger, was going to be better than Giggs, who was already the star attraction.
Then – on 6th Apil 1994 – came the horrific tackle by Blackburn's Nicky Marker in a reserve team match that shattered Thornley's knee so badly that both cruciate ligaments were ruptured. The full extent of the damage was devastating. Remarkably it did not immediately end the youngster's career. Ben bravely fought back to make 13 further appearances after surgery. But it was tragically the end of a dream.
The wonderkid with the world at his feet had to watch on from the sidelines as his pals went on to achieve fame, fortune and glory in Sir Alex Ferguson's all-conquering side. It is now 20 seasons since Thornley's Class of 92 team-mates went on to crown their fabulous achievements with their historic Treble.
How Thornley has coped with that unbelievable disappointment is a poignant story that is now finally being told in his eagerly anticipated autobiography, which goes on sale on Monday (October 15). Click below to buy now . . .
'Tackled: The Class of 92 Star Who Never Got To Graduate' (written by Ben Thornley with Dan Poole) is a must-read book that deserves to be one of this year's best sellers. In the book, David Beckham says: 'Ben would have outdone us all – that's the sad part' . . . at least now after all these years many Manchester United fans oblivious to this story will be able to read about what a great footballer he really was.
For the first time, we get to experience the heart-rending emotions endured by Thornley who went from "better than Giggs, Beckham and Scholes" to drinking, depression, divorce and hitting rock bottom before turning his world around. In recent years Thornley dug deep to build a new life for himself. This has been enabled thanks largely to the support of his girlfriend of 10 years Lesley, and the media and matchday duties that keep him close to the club he loves, with a prominent role on Mutv and in the corporate hospitality suites at Old Trafford.
It was during last month's International break that I had the enormous pleasure of getting to witness first hand the impressive individual Ben has become, when I spent four days with him and a squad of ex-Manchester United stars in Malta.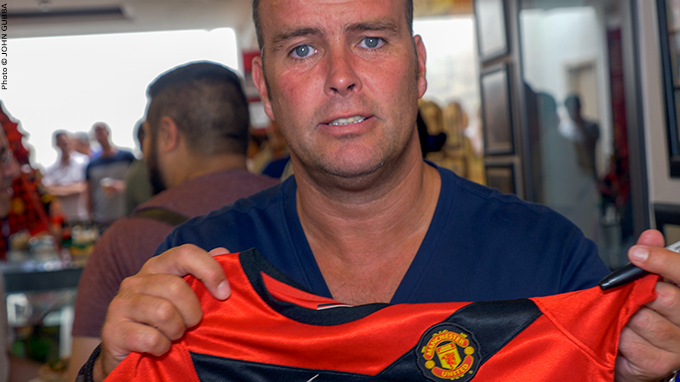 Ben is the driving force that brought together a squad of former players taking part in a charity football match to celebrate the 60th anniversary of the world's oldest Manchester United supporters club. The group included his younger brother Rod, a rock with a passion for merciless banter with his sibling that is pure entertainment to witness.
Completing the tour party were Wes Brown, Ronny Johnsen, Raimond van der Gouw, Sammy Mcllroy, Lee Martin, Danny Webber, Keith Gillespie, Jonathan Greening, Arthur Albiston, Nick Culkin, Russell Beardsmore, Jimmy Greenhoff and Chris Casper, another member of that Class of 92 whose career was prematurely cut short by injury in '99.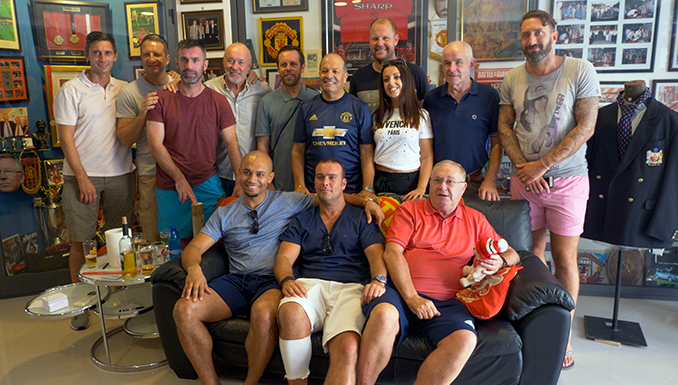 This trip was right up there with the very best things I have ever done, largely because of the way Ben Thornley personally welcomed me into his circle of famous friends. The guys may accuse me of being over sentimental when I make my next statement, but I know they will understand exactly what I mean.
I have never met a more grounded and down to earth ex-footballer than Ben Thornley, a remarkable human being who has bounced back from the brink of oblivion with pride, with dignity and with a new sense of purpose. As a kid I could only dream of being George Best. Ben Thornley had the God given talent to live that dream, only to have it snatched away from him in the blink of an eye. To see him come through that traumatic experience and emerge as the man he is today is truly inspiring.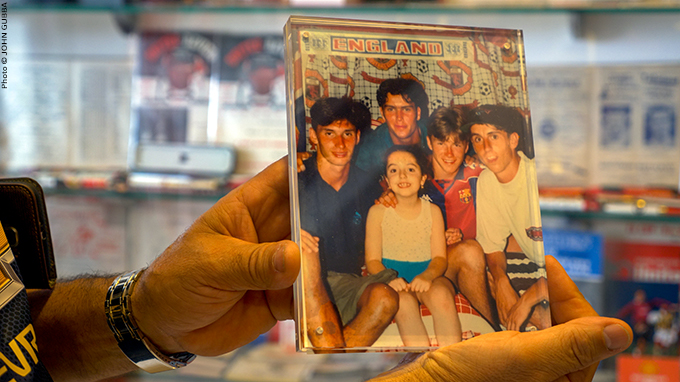 On the final day of our time together in Malta we visited the famous Midani Museum, a unique shrine to the glory of Man Utd. Ben showed me a photograph of him as a young starlet alongside Class of 92 team mates Chris Casper, David Beckham and Gary Neville. It was taken during an early visit to the island when Beckham, Thornley and Co were guests of the museum's owner Joe Midani who took the photo of the players with his daughter Nydianne.
Twenty-five years later it is poignant to think just how their lives have unfolded since that photograph was taken. I hope that Ben finally gets the full recognition he is due from Manchester United's global fanbase.
If only a fraction of the club's many millions of fans buy his book it will be a small consolation richly deserved by the wonderkid who has graduated into a wonderful ambassador for the greatest football club in the world.

#ManUtdTheReligion To stay updated about our documentary films about Manchester United please join our Private Group at https://www.facebook.com/MUFCtheReligion/or by visiting http://manutdthereligion.net it's absolutely free!