It was refreshing to hear Chelsea's new manager Maurizio Sarri yesterday describe the transfer window as "boring", adding that he would rather focus on the players he has than who he can purchase.
Equally, it will be interesting to see how many academy kids Jose Mourinho can bring the best out of when the season kicks off without United's World Cup stars. Not to mention the likes of Anthony Martial, Alexis Sanchez, and Eric Bailly who missed out on Russia.
The ultimate challenge facing the Red Devils' boss is can he find the right formula to shape the embarrassment of riches he undeniable has into a team to deliver the Premier League title. And the key to that formula is surely Paul Pogba.
What better way to motivate Pogba than to kill off the lure of of joining Cristiano Ronaldo at Juventus by making him captain and building United's team around the fabulous Frenchman.
Paul Pogba's speech in the dressing room before the World Cup Final #FRA pic.twitter.com/iOMKG4TdDW

— ⚽️ is a Country (@FutbolsaCountry) July 18, 2018
Pogba did much more than prove the doubters wrong when he became the first ever Manchester United player to score in a World Cup Final. His imperious display in France's 4-2 triumph over Croatia, crowned his key role throughout this tournament. It also left everyone wondering why club manager Mourinho has failed to bring the best out of a hugely talented and passionate footballer.
A player so passionate that in the dressing room before the World Cup Final he delivered a rousing team talk – and not for the first time in the tournament. Forget the negative image you have previously been sold of Pogba by the media and the critics, here is a winner with all the skills to be the best midfielder on the planet.
Pogba, briefly the world's most expensive footballer when he returned to Old Trafford from Juventus in 2016, is a product of United's famous youth academy where he played with both Jesse Lingard and Marcus Rashford. United fans, who love nothing more than seeing United's kids graduate to first team glory, are proud of Pogba's success with the French national team. So it is inevitable that supporters will be frustrated by Pogba's unpredictable form and relationship with Mourinho.
It is interesting to see how perceptions are altering now that Pogba is a World Champion who has performed heroically on the biggest stage of all. Even strict disciplinarian Roy Keane has already changed his tune. Watching Pogba's euphoric post match celebrations at the Luzhniki Stadium, Keano said: "I don't mind Pogba dancing now. He's entitled to have a dance now he's won the World Cup. He can do whatever the hell he wants with his hair."
The Pogba brothers need to pull up outside Graeme Souness house like this pic.twitter.com/l3rrLXX83K

— Kòjo (@DatUncleOfYours) July 15, 2018
While Keane gave Pogba his blessing on ITV, over on the BBC ex-team mate Rio Ferdinand said: "He showed in this tournament he has it all – the defensive discipline and attacking – but it hasn't come together yet in a Manchester United shirt. Mourinho has to unlock this Pogba at United"
"The reason why United paid all this money is because at Juventus he was affecting games. But at United he isn't receiving the ball from an Andrea Pirlo or somebody."
Against Manchester City in April when Pogba dragged United back from 2 goals down with a double strike and rampaging display that sent the Reds soaring to a remarkable 3-2 win, we saw the best of the fabulous Frenchman. But Pogba spent too much of the final stages of the season on the sidelines, no longer an automatic choice for Mourinho. A far cry from the day two years ago when Mourinho described him as the player who "has everything" when justifying his signing for 89M.
As Rio Ferdinand points out, Pogba has flourished for France playing alongside N'Golo Kante, which has released the United star to express himself going forward. Said the former England and United skipper: "His first instinct when he gets in these areas is to pass the ball forward and he's running on as well. That's why it's difficult for a midfielder, an opposing midfielder doesn't want people to run beyond them."
Playing for the Red Devils, Pogba has rarely had the freedom or the support to play this way because Mourinho has set up his teams to be more defensive. Clearly that has not suited the Frenchman. Consequently, his inconsistent form for United has all too often given critics the opportunity to blame his flamboyant personality, which has included an ever-changing appearance, for his form.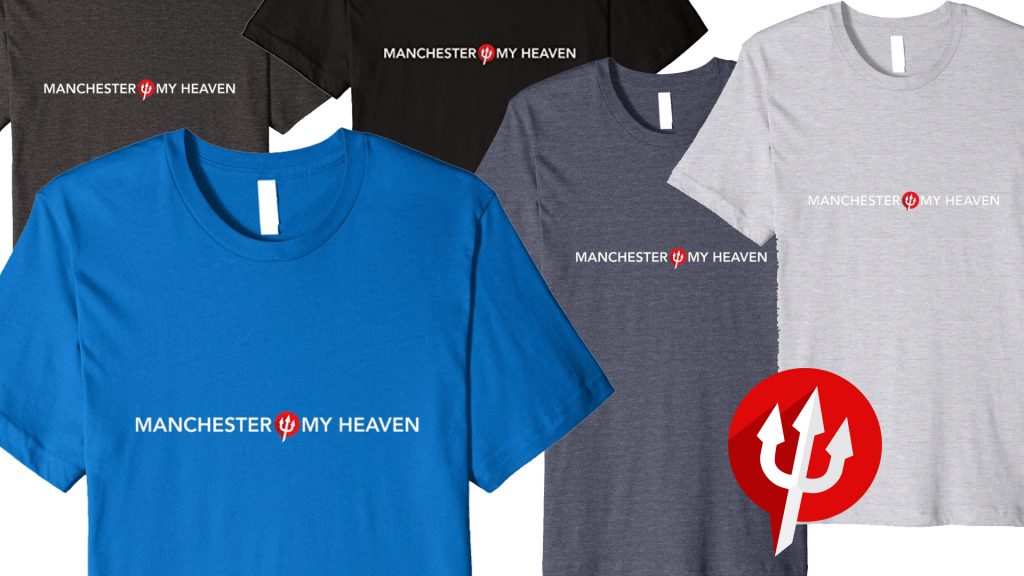 A number of ex-pros have criticised Pogba for his social media postings and his numerous haircuts  The truth is that he is a model professional who works hard in training and is not afflicted by the drinking culture that was accepted by so many of the former players who have lined up to criticise him since he joined Manchester United.
Some fans claim that Pogba spending so much time on social media is evidence of him not having his eye on the game. Yet Cristiano Ronaldo updates his Instagram account more regularly than Pogba does. And what is wrong with a young man expressing himself anyway?
Now that Pogba has excelled at FIFA World Cup 2018, there is added pressure on Mourinho. Not just to find a winning formula incorporating Pogba, but a flamboyant one that gets the best out of United's existing squad. This World Cup was as thrilling as it was unpredictable, with no shortage of United stars taking centre stage at the greatest show on earth.
Pogba's towering displays in Russia made mugs of his critics – Graeme Souness the biggest of those had urged Didier Deschamps to drop him. But this World Cup also exposed the myth that United are short of quality.
"He's entitled to have a dance"

Keane is loving @paulpogba's post-match moves pic.twitter.com/X11gufOt2u

— ITV Football (@itvfootball) July 15, 2018
Romelu Lukaku and Marouane Fellaini were both at their best for Belgium. Marcus Rojo extended Argentina's presence with a wonder goal that eclipsed Lionel Messi. Victor Lindelöf was solid at the heart of Sweden's defence.
For England, Jesse Lingard emerged as one of Gareth Southgate's key players and unleashed one of the goals of the tournament. Ever reliable Ashley Young also made a big contribution, and Marcus Rashford showed flashes of his undoubted talent.
Apart from one moment to forget David De Gea was not to blame for Spain's failure to progress beyond the round of 16. But he's already United's most consistent world class player.
Also involved in Russia were Phil Jones (England) – exposed, as he was in the FA Cup Final, by Eden Hazard; defensive midfield warrior Nemanja Matic (Serbia); and Fred (Brazil), albeit United's new signing was an unused substitute.
One wonders if Fred may be the player to unlock the genius of Pogba. He has already earned the approval of Matic, who could also help the Frenchman flourish if Mourinho sets United up with a more attacking mindset.
It will be interesting to see how many of the youngsters making up the numbers on tour will feature this season. It is good to see Timothy Fosu-Mensah and Andreas Pereira back from their loan spells at Palace and Valencia. I hope both get the chance to make the same kind of impact we saw last term from Scott McTominay.
Meantime, Mourinho also has to bring out the best of Martial and Sanchez. Like Pogba they both have the potential to be world beaters.
Mourinho: "For Paul, to be world champion can only be fantastic. The future for him in the French team can only be brilliant. I hope he understand why he was very good. In the second part of the competition, he was absolutely brilliant." [MU] pic.twitter.com/mB0j2DPuMl

— Man Utd Channel (@ManUtdChannel) July 18, 2018
After a season without a trophy and being eclipsed in the entertainment department by biggest rivals Liverpool and champions Manchester City, Mourinho knows the eyes of the world will be on him. And Pogba is the irresistible force who can make the difference.

The irony is that the success of United's players at the World Cup will make it more difficult for the Red Devils to hit the ground running when the new season inexplicably kicks off on the second weekend in August, which is far too soon after the World Cup.
"Yes the pre-season is very bad. The only positive is for the young boys who have the chance to train with us," is Mourinho's verdict.
Not surprisingly, the critics have interpreted this as a negative statement, insisting it is well short of the battlecry United fans want to hear just days after being asked to shell out nearly £200 for the new kit. But Jose is only being honest because circumstances mean he will almost certainly be without all 12 World Cup players for the Friday night opener against Leicester City on August 10. None are involved in United's pre-season tour already under way in The States. And making matters worse Sanchez has so far been unable to travel to the States because he has been refused a visa.
Whatever happens on Tour, fitness permitting, my expectations are that Martial, Sanchez and Juan Mata will be United's leading men when the season kicks off. But Pogba's return will determine the ultimate direction of a campaign that must see the Red Devils make a real assault on the Premier League title.
When he finally takes the stage again at Old Trafford all eyes will certainly be on Pogba. And this time there is no room for excuses. We want to see the player who has the ability to be the best midfielder on the planet show us what he's got.
Whatever role the manager asks him to play, I do believe we will see Pogba shine. Get the formula right and United's new world champion will be dazzling. Of that I have no doubt.
Last season I was critical of Mourniho's uninspiring safety first football that we saw far too often in the big matches. That will be forgotten and forgiven if United's star studded squad is now given the freedom to express themselves. Not just Pogba. But the whole team.
Take an extended look at the sights and sounds of #CR7DAY exclusively on our official Youtube page!

— JuventusFC (@juventusfcen) July 17, 2018