Whether you think betting is a social evil or a harmless pastime, what is indisputable is that punters always have and always will bet on sport. It is impossible to imagine a world without the distraction of gambling.
There is something about the lure of being able to 'put your money where your mouth is' that is irresistible to many millions of punters around the planet. And when it comes to the really big events, even the most unlikeliest of sports fans are tempted to have a flutter.
But has there ever been a more socially responsible betting company than RedArmyBet? I doubt it. And the reason I say that will amaze you when I tell you why I say that.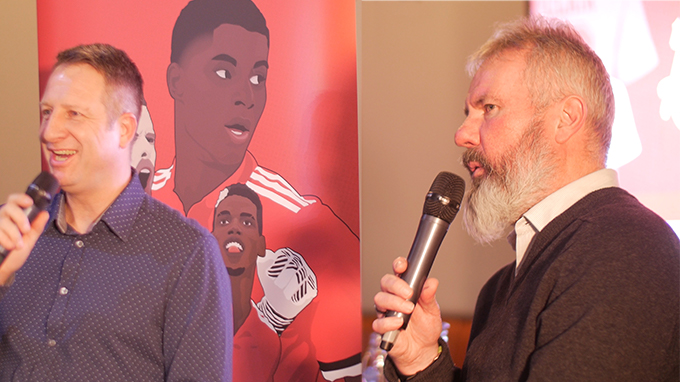 Invited to attend one of their events at Hotel Football on the eve of this month's Manchester United v Liverpool match, I experienced something I have never encountered before. The concept of knowing that whether my bet won or lost, something I feel passionate about was a guaranteed winner.
How is that even possible you ask?
Well here's the deal. And this is such a powerful hook that I believe it could change the face of betting as we know it. RedArmyBet guarantees that 50% of their net profits are given back to the fans. It's a formula replicated across the board with other clubs too, not just Manchester United.
Steve Armstrong, CEO of Fansbet.com and also a long time writer and seller of the highly respected fanzine United We Stand explained to me: "We are committed to sharing 50% of our net profits with fans for the things that matter most to them. Supporters who identify themselves as a Manchester United fan when registering with Red Army Bet can nominate a beneficiary to receive funds that could be used to subsidise the match day experience or any other number of worthy causes"
That means when you gamble with RedArmyBet, half the profits are funnelled to directly benefit Manchester United supporters. This is done via accredited, respected supporter representative committees, who decide how the money is used to benefit fans. It could be used to subsidise tickets, travel or any other number of worthy causes, it's entirely at the discretion of the committee.
Manchester United Supporters Trust, who invited me to the RedArmyBet evening with Brian McClair, Lee Martin and special guest Norman Whiteside, are already involved in supporting this initiative.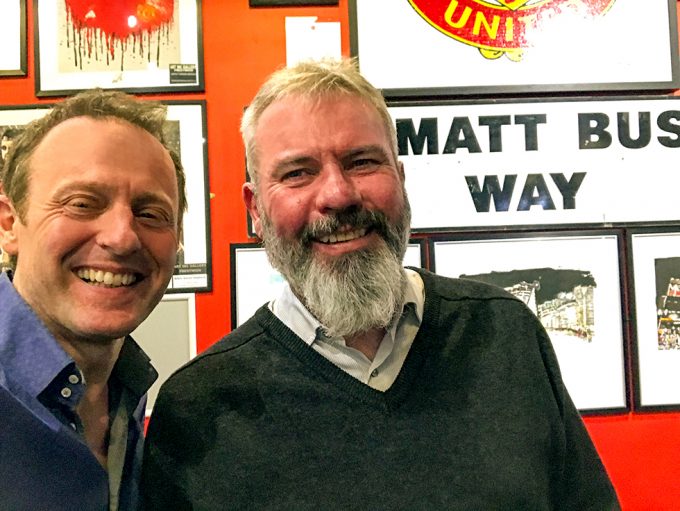 It's a staggeringly simple concept and the slogan "Loyalty wins" is both appealing and reassuring in a modern world where greed is the norm when it comes to big business. And make no mistake, gambling is big business. In the UK alone the gambling industry takes £14 billion a year from punters. A 65% percent rise over the past decade, when gambling laws were liberalised by the Labour government in 2007.
I look forward to finding out more about RedArmyBet and hope to film at one of their upcoming events in Scandinavia, home of the company's Manchester United supporting founders, whom I also met at their hugely entertaining event at Hotel Football.
Meantime, let me share with you some of the highlights from that evening hosted by Brian McClair and Lee Martin, with my old pal Norman Whiteside one of the celebrity guests in an audience of hard core United fans who had travelled far and wide.

"Choccy" McClair and 1990 FA Cup winning hero Martin both offered some fascinating insight into their Manchester United playing days. Especially what it was like working with the legendary Sir Alex Ferguson.
Check out the video embedded on this page for a taste of what went down that night. And join my Facebook group #ManUtd #TheReligion for access to more footage from a memorable evening with RedArmyBet.