Four days after Valentine's Day would have been the 85th birthday of Sir Bobby Robson, if not the greatest England national team manager of all time, quite probably the nicest man who has ever filled what many have called the hottest seat in football.
My own personal experience of meeting Sir Bobby on multiple occasions while filming at Ipswich Town was that this was a manager I would love to have played for, if I had ever been a professional footballer. His warmth and sincerity always filled the room. He had the aura of a father figure you could tell your deepest, darkest secrets.
It was no surprise that every footballer who ever played for him has something good to say about the former Fulham and West Brom player who went on to manage Ipswich Town, PSV Eindhoven, Sporting Clube de Portugal, Porto, Barcelona, boyhood heroes Newcastle United, and of course England.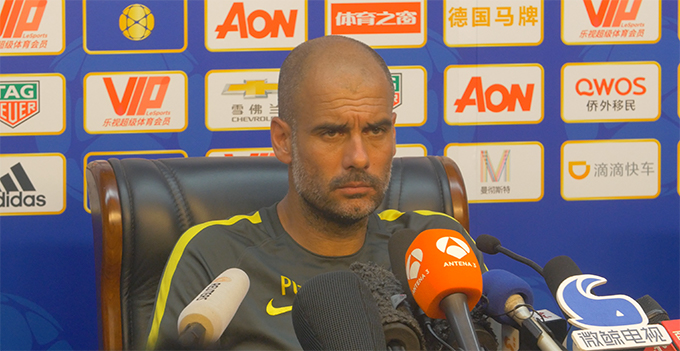 As former Manchester United hero Ruud van Nistelrooy, who played for Sir Bobby at PSV Eindhoven, declared during his spell in the Premier League: "When he came to Newcastle you could see that was a Bobby Robson team. The enthusiasm, the fighting spirit, the commitment and the players having fun playing football."
When Robson's managerial career was finally ended when he was axed as Newcastle boss in August 2004, after it was claimed he lost the dressing room, chairman Freddy Shepherd famously said: "It was like shooting bambi."

One of the key players in the Newcastle squad at the time was Kieron Dyer, who told the Newcastle Chronicle in an exclusive interview how he blames himself for the incident which he believes led to the Toon legend being given his marching orders.
Robson asked Dyer to play on the right in a match against Middlesbrough, but the midfielder challenged a decision he saw as "unfair" only to rue his actions after it was too late. "It's the biggest regret I have but I can never take it back – we had a father-son relationship and it was my responsibility that he got sacked," said Dyer.
The pair forged a special bond during their five years together at St James' Park – one which team-mate Craig Bellamy described in his autobiography as "weird" – and yet Dyer let down his paternal figure, someone he refers to as the "very best man I've ever known".
ROBSON THE MENTOR
The end of the road at Newcastle brought down the curtain on a unique 35 year career in management that saw Robson succeed in four different countries.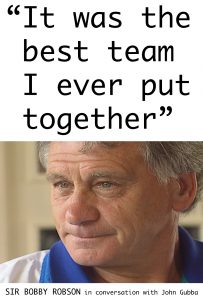 He rose to prominence at Ipswich Town and led the Tractor Boys to European glory when they won the UEFA Cup in 1981. He went on to win league titles with PSV Eindhoven in Holland and Porto in Portugal, before leading Barcelona to the Cup Winners' Cup in 1997. At Porto he discovered Jose Mourinho, whom he initially employed as interpreter.
He took Mourinho with him to Barcelona, where the Brazilian Ronaldo, a £19M signing,  described Robson as "without doubt one of the greatest trainers in the world."  At Camp Nou he also became a mentor for Pep Guardiola, who was still a Barcelona player.
Other big names who became managers after being influenced while playing or serving under Robson included Andre Villas Boas, Brendan Rogers, Aitor Karanka, Steve Clarke, Gary Speed, Nigel Pearson, Bryan Robson, Stuart Pearce, Peter Reid, Laurent Blanc, Luis Enrique, Tito Villanova and J.A.Pizzi.
After Robson died in 2009, aged 76, in an emotional tribute Guardiola described Sir Bobby as an inspirational coach who played a pivotal role in developing the career of both himself and many others.

'Sir Bobby helped many people in his career and continues to help people now,' Guardiola said, urging people to support the Sir Bobby Robson Foundation, the charity setup in his name to help fight cancer, the illness that claimed his life.
Next month (25 March 2018) will mark the 10th anniversary of the charity. His legacy lives on. And so does the quest to emulate his achievements on the pitch. This summer England will once again go to a World Cup Finals with Gareth Southgate this time dreaming of emulating Robson's achievement as national manager.
Only 1966 World Cup winner Sir Alf Ramsey has bettered Robson's record as England boss, Sir Bobby going so close to the ultimate prize at Italia 90 when he guided England to the semi-finals and a penalty shoot-out exit at the hands of West Germany.
Reflecting on that heart-breaking exit against the Germans, Robson confessed to Gary Lineker in a revealing documentary that he never stopped thinking about how he was "a whisker away" from winning the World Cup. "I'll never forget it," repeated Robson.
"I just felt if we had got through we would have beaten Argentina because they weren't great were they?" The Germans of course beat the South Americans in the final.
As Sir Bobby pointed out, recalling how his team defied all the critics at the time: "We did it without Bryan, without Bryan Robson." England almost went all the way, despite the handicap of losing their captain and talisman to injury.
LINEKER REJECTS CRITICSM
At the time, the Fleet Street media tried to paint the picture of Robson being overruled by his own players when deciding on tactics. But Lineker has always been loyal to the England manager. And there was no player at that time with a more mature voice in the dressing room. Who will ever forget how our leading striker comforted a tearful Paul Gascoigne during that epic semi-final in Turin, when a second yellow card instantly ruled out Gazza's chance of playing in the World Cup Final?
Speaking directly to Robson in front of the cameras filming his documentary, Linker recalled: "You changed tactics. There has always been this supposed rumour that that was forced on you by the players which I have always vehemently denied for you on occasions."
And Lineker added: "The truth is you took players advice, but at the same time you ultimately took the decision yourself."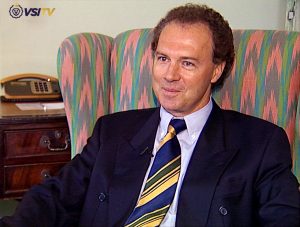 Franz Beckenbauer, the triumphant West German manager at Italia 90, has the utmost respect for Sir Bobby and recalled how they interacted before that dramatic penalty shootout when he said: "After overtime we stayed next to to each other and we [shook] hands. He was very fair and very nice. I was very nervous you know. Bobby he was a very experienced coach, a world class coach. I was more or less a newcomer you know with 2 world cup participations"
"And he said Franz we did a very very good job. We saw a very very good game. Now it's not up to us you know whoever will be the winner. Now it's up to them  [Pointing up to the sky]
"He was so quiet and so relaxed. I really felt very very sorry because you know I don't know so many coaches and so many manager who come in this period of a game to you and speak  in a manner like this. So this moment I will never forget."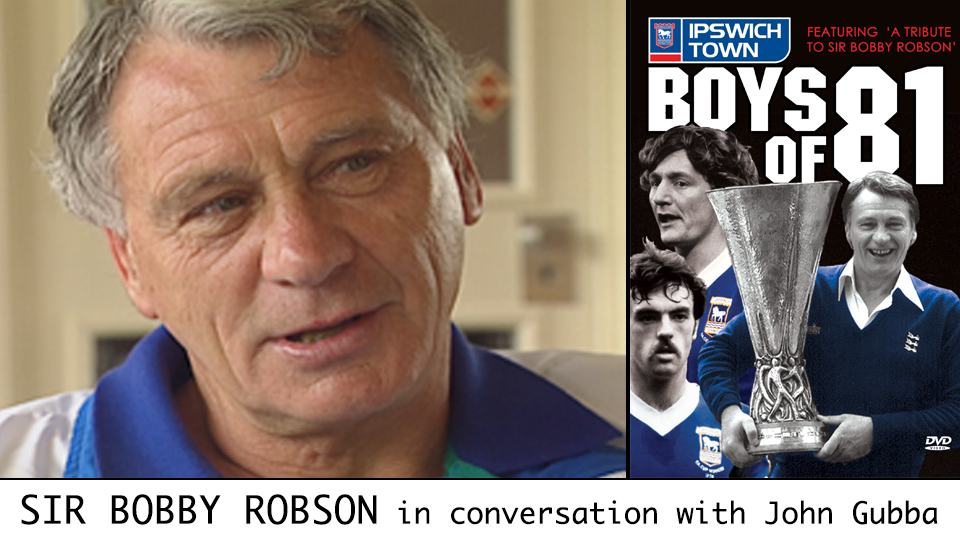 Click the image above to watch the video. Or here to buy the DVD.