It was 55 years ago today that Denis Law scored on his debut for Manchester United in a 2-2 draw against West Bromwich Albion. [18 August 1962]
Signed from Torino for a record British transfer fee of £110.000, the Lawman became a legend in his own lifetime. Fans from all around the world pay homage to him 365 days a year when they visit Old Trafford and stand in front of the famous Trinity statue.
Flanked by George Best and Sir Bobby Charlton, his right arm aloft in his trademark goal salute, the King of the Stretford End was the first of the trio to win the coveted Ballon D'Or. And he is still the only Scotsman to land football's biggest individual accolade.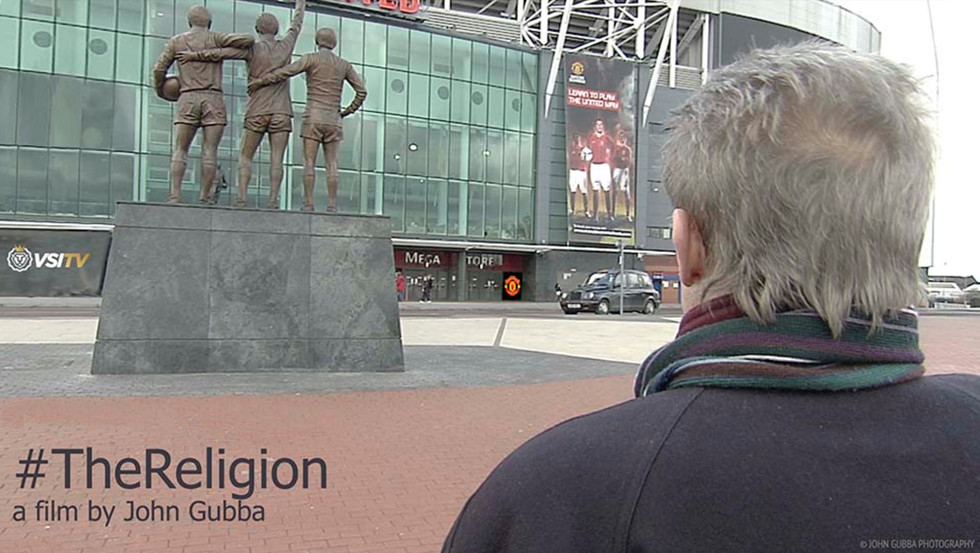 Law, Best and Charlton look down like gods on the fans who come from every corner of the globe to worship their team. Much that the game has changed since their golden era in the sixties, the fanatical support for the club they made great again after the tragedy of Munich has only grown stronger every year.
An estimated 650 million fans worldwide now support Manchester United. That's close on one in 10 of the world's population. Next year will be both the 60th anniversary of Munich and 50 years on from United becoming the first English team to win the European Cup.
World's most popular football club
To mark this unique milestone in the club's history I am working on a documentary that will focus on that period from 1958 to 1968. My intention is to pay tribute to my heroes, who laid the foundations for the club I have supported for more than 50 years to become the most popular team on the planet. The film will be part of a series of documentaries themed 'Man Utd The Religion', I hope my films will help define why Manchester United is much more than just a football club.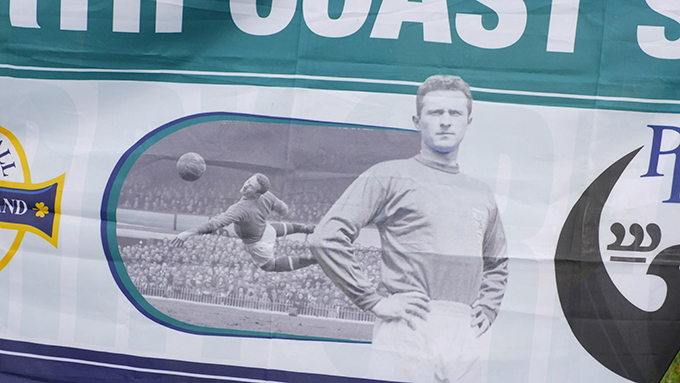 For me supporting Manchester United has been more akin to a religion than a simple obsession with a sports team. A religion that unites people from all backgrounds, whatever your faith, whatever your nationality, whatever your beliefs. Born in 1959, a year after the tragedy of Munich, I grew up in that 10 year window that ended with United winning the European Cup.
Watching Law, Best and Charlton from the Stretford End, I never imagined that one day I would make films with all three of my heroes, and many of their team mates. Over the past decade I've made more than a dozen documentaries and other films about Manchester United. But this next challenge is the biggest and most important of them all. So I think you will understand why I'm calling my series 'The Religion' and why it's much more than just one episode about Law, Best and Charlton.
George was my boyhood hero and simply the best. I remember watching Bobby and Nobby (Stiles) win the World Cup with England. And Denis, whom I've known since my father Ron wrote his first autobiography when I was a teenager, became a good friend .
My own son is named Matt after the great Sir Matt Busby, who was pulled out of the Munich plane wreck by Harry Gregg and given the last rights only to survive and build a new team that finally reached the promised land of winning the European Cup.
Michael Knighton's takeover bid
An interesting fact is that today is also the anniversary of the day Michael Knighton announced he'd "bought" the club for £20 million back in 1989. I was inside the stadium looking on in admiration when Knighton famously juggled a football in front of the Stretford End before United kicked off the season by thrashing defending champions Arsenal 4-1. The deal fell through and the football club is now valued at $3.69 billion (£2.78M) with annual revenue of $765M (£594M) making Manchester United the world's richest and most valuable football club.
We've come a long way since the horrific crash that claimed the lives of 23 passengers including eight of United's Busby Babes. And I pray that I can do the story justice with my documentary series, The Religion.