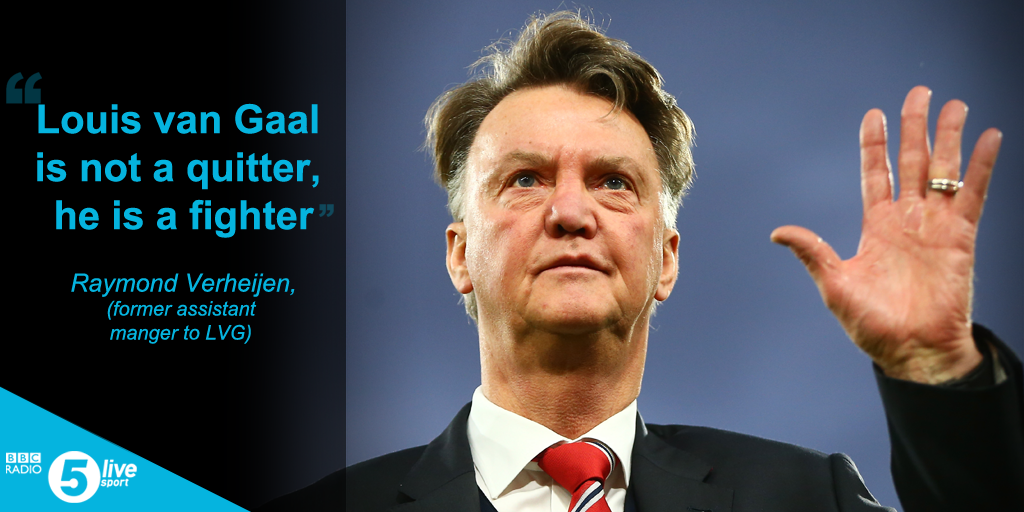 Much that I'd love to see Pep Guardiola at Old Trafford next season, right now it's time to get behind Louis van Gaal and the team. Especially now that ALL the media are against him – and I include radio, TV, newspapers and bloggers in this.
For example, Louis did not storm out of yesterday's media conference. He made a calm, considered statement and then left. Just the same as Sir Alex Ferguson would have done. And for that I support him.
At least, I don't believe the time is right to sack him now.
United's Boxing Day trip to Stoke City feels like that famous FA Cup tie all those years ago when Mark Robins scored the goal that folklore tells us kept Fergie in the manager's job, and enabled history to unfold. For those too young to remember, it was 7 January 1990; United won their third round tie 1-0 at Nottingham Forest and went on to win the FA Cup. That was the start of a landslide of trophies for the most successful British football manager of all.
The difference here is that LVG has told us he will retire at the end of his 3-year contract next season. So there is no possibility of a Fergie-style dynasty.
That's why, looking ahead to next season, I want to see Pep Guardiola become the next manager of Manchester United . . . and why Jose Mourinho should not be considered.
Meantime, do not ignore the progress that LVG has made. Chris Smalling has been a player re-born under the Dutch manager. So too was Luke Shaw, until his horrific injury not only sidelined him for the season, but disrupted United's potency down the left flank.
There have also been some outstanding performances inbetween the dross. When United outclassed Everton 3-nil at Goodison in October, it looked like the LVG masterplan was really starting to take shape. So let's not pretend that van Gaal's reign has been a complete disaster.
And finally:  For those who argue that LVG was guilty of not communicating with the fans by cutting short yesterday's media conference, here's the Mirror's transcription of what he told MUTV