Well thank heavens for Lionel Messi – that's all I can say about Switzerland parking the bus and holding out for two minutes short of two hours against Argentina.
The irony was the Swiss created more excitement in the final seconds than they'd done for the rest of the match. But ultimately they paid the price for negativity.
Thrashed 5-2 in their opening match by France, you can credit the Swiss for not rolling over against the favourites.Their tactics were simple – plenty of men behind the ball at all times. And they almost made it to a penalty shoot out.
But then came a moment of magic from Messi that released Di Maria on the right – and the Argentine who'd been well below par until that point found a glorious match winning strike.
It sparked a frantic final few minutes that saw the Swiss almost save themselves. Dzemali hitting the post with a header and then stumbling into the rebound and sending it wide.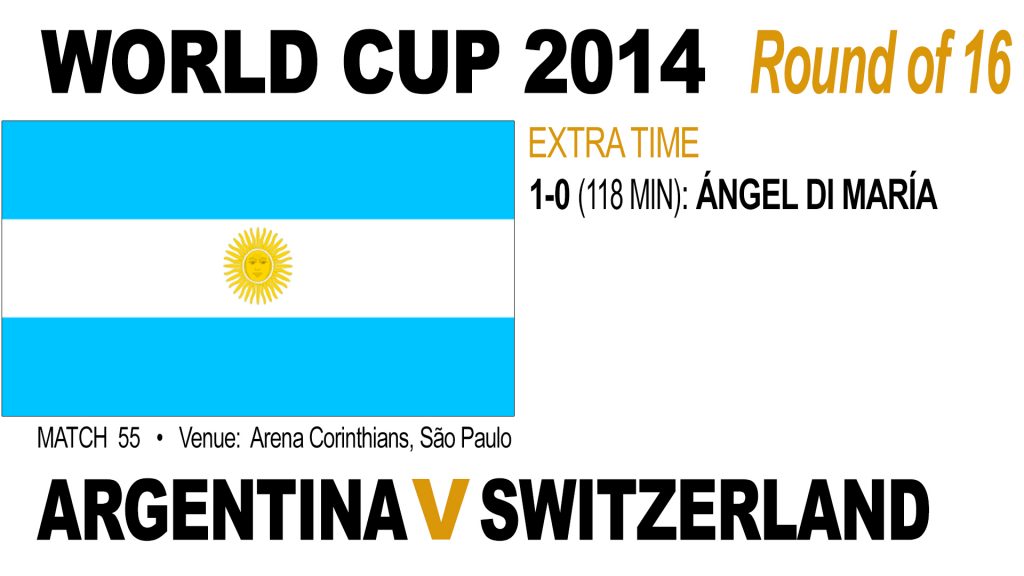 Argentina go through. But this match only confirmed the notion that if you stop Lionel Messi you stop the South Americans. Meantime in the final round of 16 showdown we had a real thriller between Belgium and the USA.
Amazingly it finished goal-less after 90 minutes – thanks largely to American goalkeeper Tim Howard.
Then came another inspired substitution by Marc Wilmots . . . Romelu Lukaku off the bench to create the havoc that ended with Kevin De Bruyne breaking the deadlock.
Lukaku made it 2-nil . . . but we weren't finished. A superb strike by Julian Green made it 2-1 and took the game to the wire and a breathtaking finish.
In the end an heroic effort by the Americans fell agonising short and Belgium complete the final eight. But let's salute the USA for their part in one of the game's of the tournament.