Now then Team USA have well and truly captured the attention of the American public – and even defeat by former World Cup winners Germany won't stop that interest growing.
That's because the States have claimed a place in the knockout stages of Brazil 2014 . . .  Football Fever or rather Soccer mania is growing day by day in the USA.
The team managed by Jurgen Klinsmann only needed a point, as did his his native Germany, to be certain of staying in this tournament.
But there was no question of either side playing for a draw . . . Thomas Müller breaking the deadlock with an unstoppable strike on 54 minutes.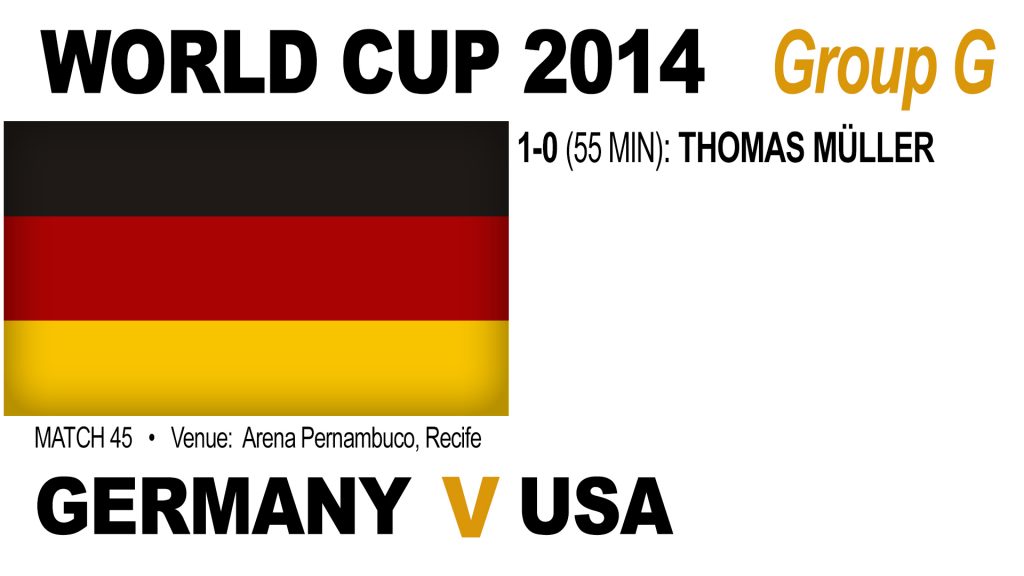 What made this is all so exciting was the knowledge that Ghana or Portugal could take the all important runners up spot if either could win big in their corresponding game over in Brasilia.
It turned out to be a close contest settled by a late winner by Cristiano Ronaldo. But the world's No 1 player went close on three other occasions.
That meant this was how it all finished up in Group G – USA joining Germany in the last 16.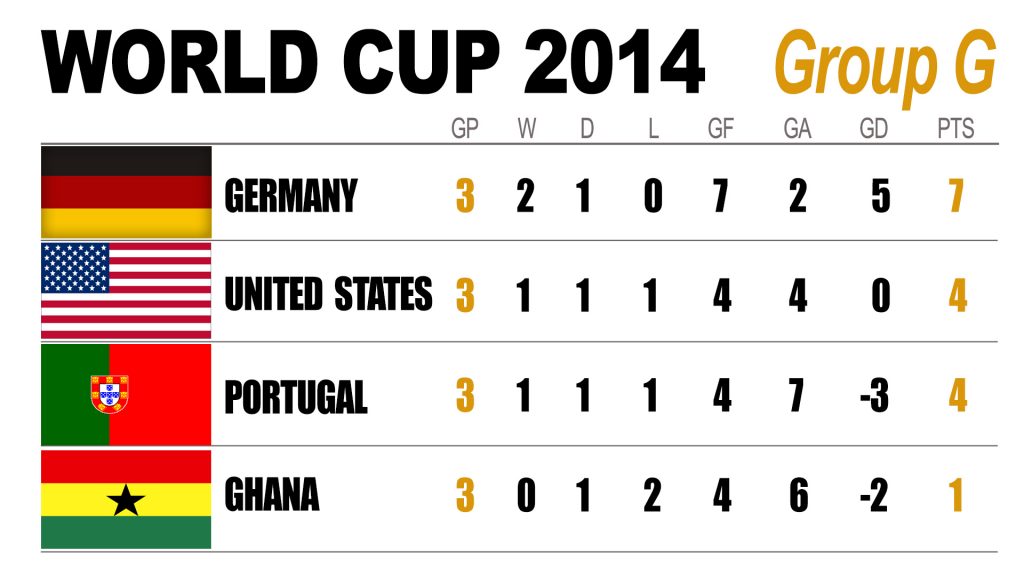 Early indications are the USA-Germany match has again broken all records in the United States.
The opening victory over Ghana attracted the biggest US television audience for a soccer match – with 16 million people switching on.
The subsequent draw with Portugal smashed that record with just under 25 million viewers.
Compare that to Major League Baseball's hallowed World Series averaging less than 15m viewers . . . 21 million the average audience for regular-season games in the NFL.
But there's still a long way to go to match the Super Bowl – the most-watched programme in US history with 111.5 million viewers when Seattle Seahawks thrashed Denver Broncos earlier this year.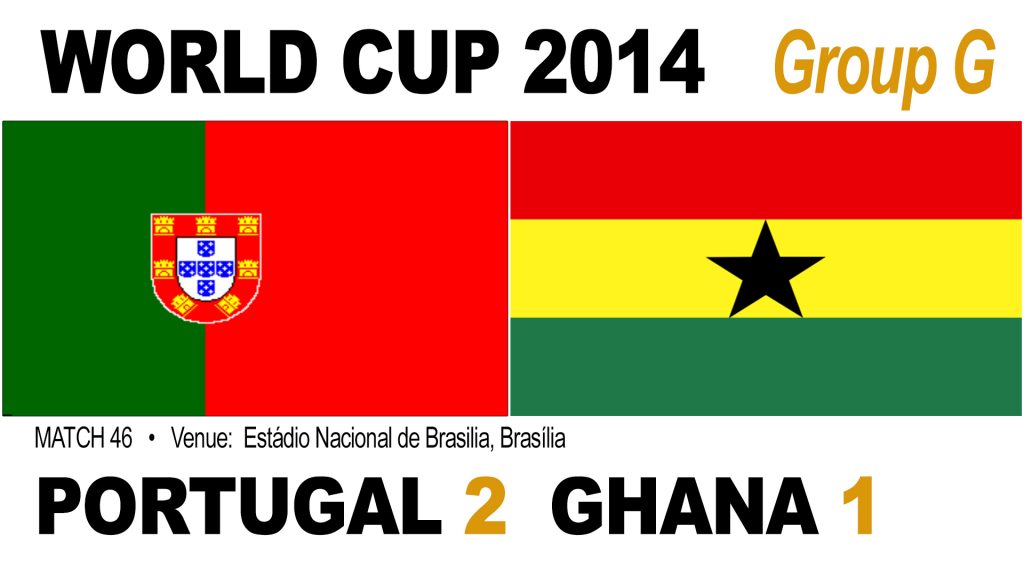 JOY FOR ALGERIA WHO QUALIFY WITH BELGIUM FROM GROUP H
Meantime, in the final group to be decided here at the World Cup, Belgium made sure of keeping top spot in their match against South Korea. Despite being down to 10 men a late goal by Jan Vertongen made it a maximum nine points for Belgium who now face the USA in the next round.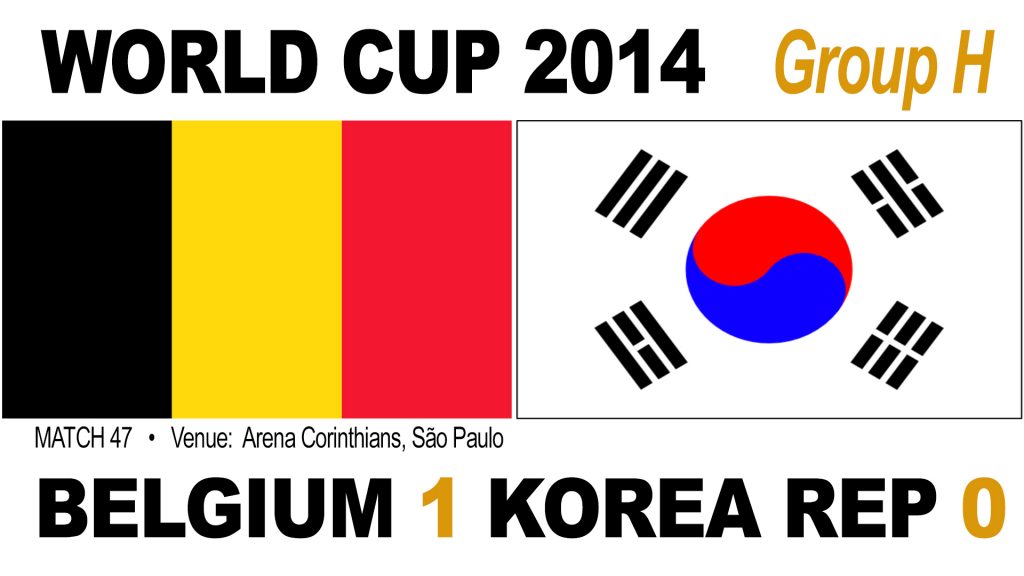 But the real drama in Group H came in the match between Algeria and Russia. The North Africans coming back from a goal down to claim a place in the knockout stages for the first time in their history.
Amazing scenes of celebrations at the final whistle by the Algerians who secure a knockout showdown with the Germans.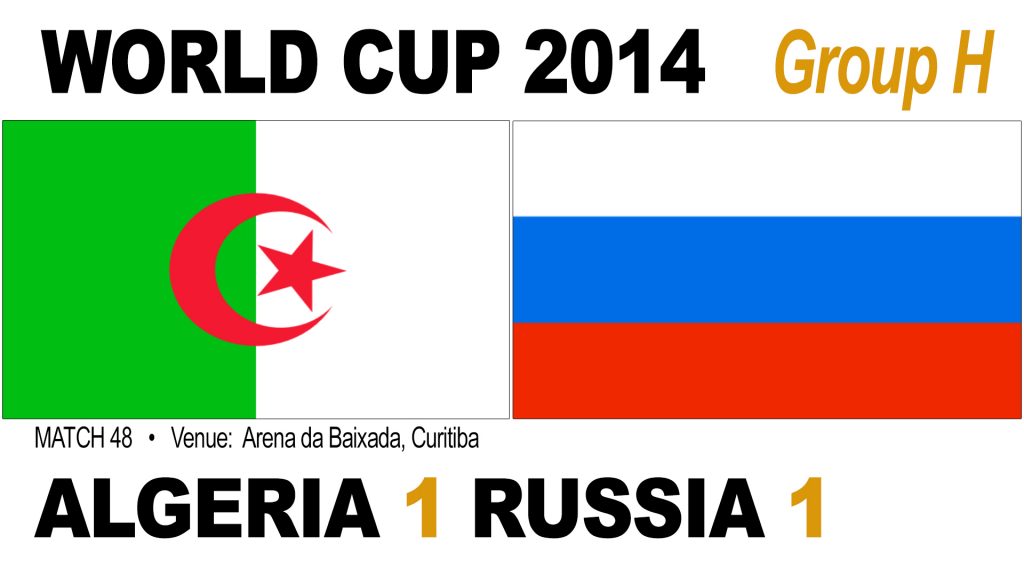 A night of celebration for Algeria and their delirious fans