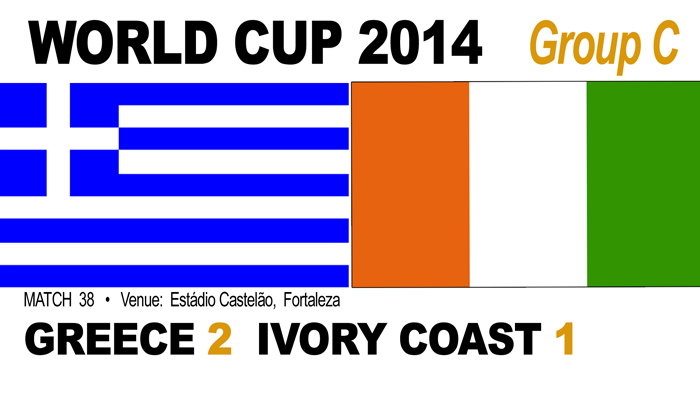 Away from the Luis Suarez controversy the thrilling drama of World Cup 2014 saw Greece secure their first ever place in the last 16 on a dramatic night in Fortaleza.
It is sad that the spotlight on another spectacular match was taken away from the Greeks' finest hour by the Uruguayan's outlandish behaviour. But realisation that the 2004 European Champions now face a showdown with Costa Rica for a place in the quarter-finals will  come sharpely into focus when the two nations collide on Sunday night.
Meantime for those who savoured the ice cool finish when Georgios Samaras despatched a 93rd minute penalty to seal a last kick 2-1 win over the Ivory Coast this was another extraordinary contest.
The drama that left Didier Drogba and his Ivorian team mates on their knees at the final whistle while the Greeks celebrated was pure theatre.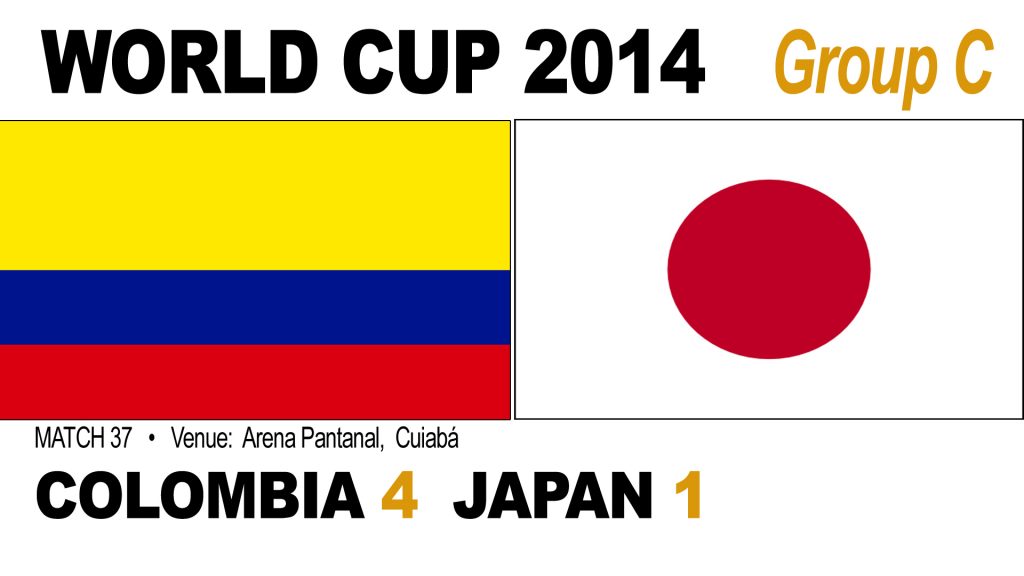 Meantime Colombia powered their way to a decisive 4-1 win that eliminated Japan   -and set up a last 16 showdown with the bad boys from Uruguay.
If FIFA really wanted to make a statement, not only will they ban Suarez for a long time, but they could justifiably kick Uruguay out of the tournament as well.
There is a zero chance of Uruguay being expelled. But there is no doubt Italy, who only needed to draw the match to progress at the South Americans' expense, were denied their place partly because the match referee failed to spot the Suarez bite.  Meantime Italy midfielder Claudio Marchisio was earlier shown a straight red card for a needless kick against Uruguay's Egidio Arevalo Rios in the 59th minute.
Morally, for the Uruguayans' desperate defence of Suarez alone they should be expelled.
The Uruguayan excuses which are so ridiculous include the following:
– Chiellini is a "snitch" trying to deflect attention away from Italy's elimination.
– Suarez's mouth inadvertently fell into Chiellini's shoulder / Chiellini thrust his shoulder into Suarez.
– the British media have "exaggerated the incident" and are untrustworthy after celebrating the country's 1966 World Cup win with "a goal that wasn't a goal".
– pictures of Chiellini's shoulder showing fresh bite marks are actually of an old scar.