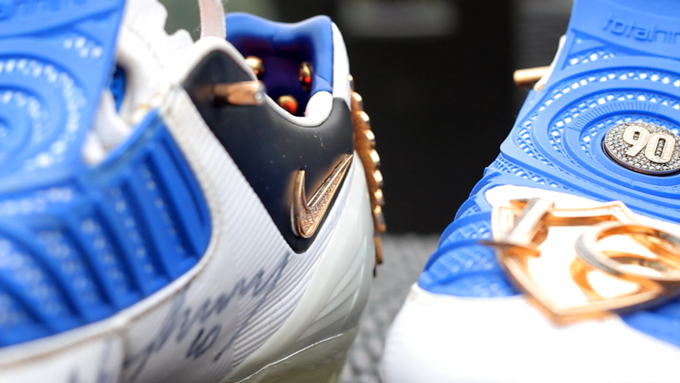 Wherever you stand in the debate about whether or not Wayne Rooney is worth £300,000 a week, the honest truth is that Manchester United could not afford to let their talisman leave Old Trafford.
With the club in transition under new manager David Moyes and facing the real possibility of no Champions League football next season, keeping Rooney on board was a big statement that United still mean business.
In pure financial terms, the £85M cost of keeping Wazza until 2019 was a shrewd investment because the cost of replacing him would have been higher when you factor in both the transfer fee and wages.
When it comes to attracting new stars in the summer the message sent out by keeping Rooney and investing in record signing Juan Mata is a positive one that other top players will appreciate.
In my view Rooney remains truly world class and you have to give Moyes huge credit for revitalising a hugely influential player who had lost his way under Sir Alex Ferguson.
Bought for 18K, and on sale for 150K
The England marksman looks destined to become the United skipper and in the summer he will be hoping to make a big impact at the World Cup in Brazil.
He is a marketing man's dream and the reality is that whatever Rooney touches turns to gold, including an old pair of boots he wore in a Champions League match.
The boots have probably gifted a hard-nosed businessman a small fortune following a mix-up at a charity auction organised by Rio Ferdinand four years ago.
Berkshire-based Brett O'Connor splashed out £18,000 for the diamond encrusted Nike boots before the auctioneers realised they had ignored the reserve price on the fancy footwear that is allegedly worth at least £125,000.
Ferdinand argued that the boots were mis-sold and wanted the purchase – along with two other similar pairs donated by John Terry and Ferdinand himself – to be declared null and void. The evening was organised to raise money for his Live the Dream Foundation.
But the buyers all stuck to their guns, leaving the organisers and disgraced Tory peer Lord Archer – who was auctioneer – red-faced.
The jewelled up boots donated by Ferdinand, also valued at £125,000, went for £22,000. And a third pair, given by ex-England skipper John Terry, sold for £20,000 . . . despite being worth £135,000.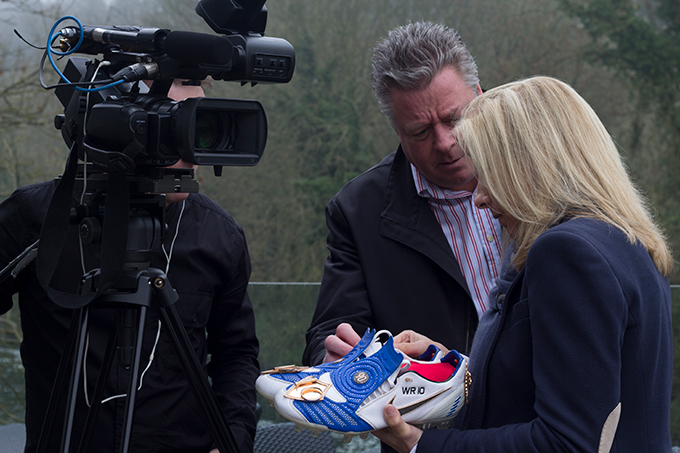 It meant all three pairs were sold for £325,000 less than their combined value, leaving Ferdinand's Foundation hugely short-changed.
But that has not stopped lucky logistics manager O'Connor from trying to cash in, now the fuss has died down.
And I can reveal that claims he is going to give a percentage of any sale to charity are an exaggeration. O'Connor told me he wanted to "at least £100K profit" out of the deal.
The boots were turned  into a collector's item by artist Luisa Di Marco, who encrusted them with gold and precious diamonds.
The stones were set by Embee jewellers of London, and Rooney's pair are laced with 31 carats of black diamonds, 10 carats of white diamonds and a number 10 made from rose gold. The laces are dipped in gold, finished with diamonds on the ends, and both boots are signed by Rooney.
The boots are exclusively being offered for sale by London art dealer Tessa Hardy on her website ExceptionalPieces.com
If the boots are not sold in the next six week, O'Connor plans to put them up for auction at a sporting dinner on the eve of the Monaco Grand Prix on May 24.
UPDATE: 14 January 2017: The boots are still being offered for sale online . . .