When we look back in years to come David Moyes' first ever win at Old Trafford will be remembered for launching teenage sensation Adnan Januzaj on the road to superstardom.
The record books will show that Robin van Persie scored from the penalty spot to convert a debatable penalty and Wayne Rooney, his injured forehead protected by a padded scrumcap, completed a 2-0 win with a superb free-kick on the day £27 million signing Marouane Fellaini made his debut as a second half substitute.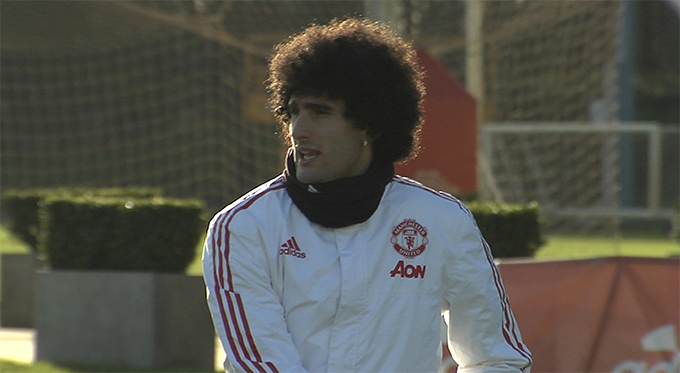 But it was United's other Belgian, wonderkid Januzaj who got the pulses racing when he came off the bench and made the kind of impact not seen at Old Trafford since Cristiano Ronaldo created similar excitement at the start of his United career.
Just 18 years old and one of the jewels in the legacy left by Sir Alex Ferguson, Januzaj displayed the full repertoire of his dazzling skills, quick feet and tireless running that have already made him a crowd favourite at Old Trafford.
Legendary United talent spotter Eric Harrison, one of the architects of United's famous class of 1992 that launched the careers of David Beckham, Nicky Butt, Paul Scholes, Ryan Giggs and the Neville brothers, has already gone on record to predict Januzay could be the next Ronaldo.
Harrison told the Manchester Evening News: 'Januzaj is outstanding and I think he is similar to Cristiano Ronaldo. He can beat people and with Wilfried Zaha, I think there is some outstanding quality there.'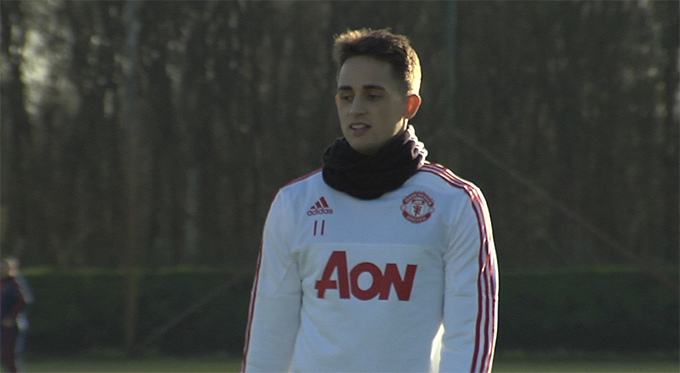 Comparisons with the Portuguese superstar have been evoked by an outstanding pre-season that included a sparkling display in the Rio Ferdinand testimonial. And today's showing against Palace in front of a global television audience has created a real buzz.
Things in common with Ronaldo don't end on the pitch. The pair also share the same birthday – February 5 – with Barcelona's Neymar also born on that day. Another remarkable stat is that Januzaj's Premier League debut comes 50 years to the date since George Best made his first appearance at Old Trafford on 14 September 1963 against West Brom.
There have been many young stars to grace the Theatre of Dreams and not every hot prospect lives up to all the hype and potential. Januzaj looks like the real deal, but let's wait and see how the youngster deals with the spotlight. Meantime, he represents a great boost for the new Manchester United boss – targeted by the prophets of doom in the media who would love him to fail.
Wilfried Zaha is another kid capable of becoming a star, alongside established youngsters like Rafael and Phil Jones. With the return of a re-invigorated Nani also on the cards, Rooney looking like a man on a mission in the countdown to the end of season World Cup, and van Persie one of the best strikers around, the future is looking brighter at Manchester United.
Meantime, mop haired Fellaini gives the the Red Devils a touch of steel in midfield. Desperate to be a success for the team he supported as a boy, the Belgian international is not a typical United player. But he will do his best to re-pay his former Everton boss for the faith shown in him.