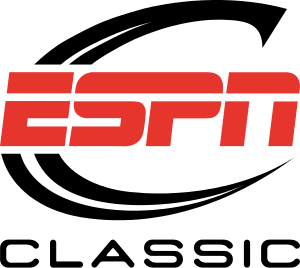 To mark the end of an era in Europe for the much-loved TV Channel ESPN Classic, here is a guest blog written by our good friend Jamie Baker – a talented producer who contributed many hours of quality programming.
ESPN Classics ceases transmission on satellite across Europe, the Middle East and Africa at midnight on 1 August 2013. The closure is the sad consequence of the BT Group acquiring ESPN's UK and Ireland TV channels business. because ESPN Classic is not part of the BT deal.
A personal view by Jamie Baker, former Director of Production and Operations, ESPN Classic Europe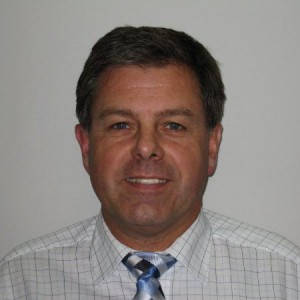 At midnight on Wednesday (July 31st) the lights will go out all over Europe on one of the best TV projects of our generation – a TV channel with a pulse on all of the best moments in sporting history.
From Pele's starring role in the 1970 World Cup final to Borg and McEnroe's epic Wimbledon encounters of the 80s. From Jess Owens feats at the Berlin Olympic Games to Grand Prix's finest legends – Fangio, Senna, Prost et all. ESPN Classic had it all.
And it is quite fitting that it will bow quietly into retirement with its final show being "The Rumble in the Jungle" – perhaps the most famous Heavyweight Fight of all time.
For while the gaze of the Marketing spotlight is being focused on the arrival of BT into our UK living rooms, spare a thought for the demise of a brand that crept quietly into the European market place in 2002 and will now be disappearing to even less acclaim due directly to the baton of football rights changing hands yet again.
We've seen ITV Digital come and go. And then Setanta. Followed by ESPN. And now that baton is about to be passed again to BT Sport. I am not the only observer in the industry to ask if the Premier League's second domestic package is "the poisoned chalice"?
One ESPN channel will at least survive in the UK for the time being under the stewardship of BT. But despite having been a decade in the European market place the Classic brand is to be put to sleep – presumably forever.
That means the lid being closed on five different channels broadcasting in eight languages in many of Europe's leading markets.
A decade or so ago America's number one sports broadcaster entrusted us with their vision of a steady growth of their well established and almost global brand into the European market place. Their tagline was, somewhat cheekily, "The worldwide leader in Sports". Of course, no-one would have quite believed that in a continent with an already established sports TV market. So it was never used for the European model.
So ESPN tip toed into Europe in March of 2002, initially in France, and then into Italy, into Germany and Portugal, to Holland and Poland. And finally into the UK.
The message was simple "Guaranteed greatness". No, we wouldn't be delivering live sport but we could guarantee to bring you the very best. And we did.
I remember acquiring from the British Film Institute a unique 30 second clip of what they believed to be the very first moving image of sport – it was an experiment by Thomas Edison in 1894 where he put two professional boxers in a ring and then set up his fixed lens "movie" camera to record the images.
The result would hardly have made movie makers of later years very proud but it was history in the making. And it was the perfect way in which to launch a TV venture highlighting the history of sport.
We soon realised that not only did we have an opportunity to bring our new audience those great moments and big names from the past but we had a duty to add value by bringing some of this old footage to life with fresh material, notably interviews. So my team of intrepid Producers set off in pursuit of Borg and McEnroe and Hinault and Merckx of Paulo Rossi and Alberto Tomba.
We provided exclusive insights into how some of sport's finest climbed their personal Everest and how they have survived since.
And even in its final hours ESPN Classic will serve up among its treats: The 1966 World Cup final, Maradona's hand of God match in '86 and Archie Gemmill's wonder goal from 1978. I'm recording the lot.
As not only was I privileged to be part of this Classic sport's story, I was a fan.
And that's why this story is worth highlighting.
For as ESPN's decade long experiment in Europe ends and the company packs its bags and disappears back to its US stronghold with its tail between its legs, spare a thought for a brand that had established a unique niche in the European market place.