Match made in heaven:
Lindsey Vonn and Tiger Woods
Behind every successful man they say is a strong woman – and the combination of Tiger Woods with his new girlfriend Lindsey Vonn looks like a match made in heaven.
Not only has the Tiger reclaimed his ranking as Golf's No.1 in the world for the first time since October 2010 by winning the Arnold Palmer Invitational in Orlando. But he has hit the jackpot with stunning Olympic skier Lindsey Vonn.
Woods publicly announced his new relationship just a week ago. The gossip columnists enjoyed reminding Vonn that she previously made fun of her new boyfriend over the sex scandals that turned his life upside down three years ago, wrecking his marriage and resulting in a meltdown on the fairways that saw him slump to 58 in the rankings.
But it is a sign of her strength of character that Vonn has not let that get in the way. And it is clear the couple are extremely happy judging by the smiling images they have posted on their Facebook pages
Next up for Woods is The Masters, where he will start as favorite in a tournament he has won 5 times before, but not since 2008. With the rival he knocked off top spot, Rory McIlroy, looking to regain the No.1. ranking, it is great news for the game of golf. It guarantees renewed levels of interest and that is just what the sport needs.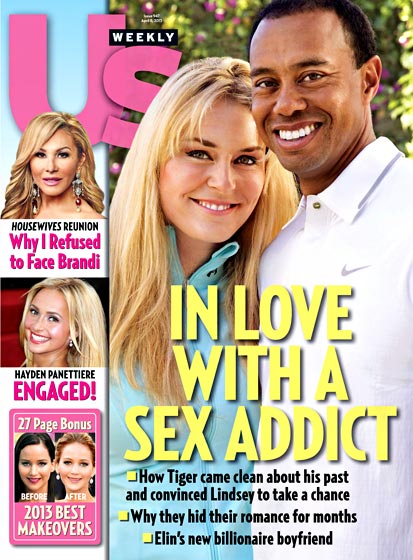 Vonn posted on her Facebook page where she wrote: "I guess it wasn't a well-kept secret but yes, I am dating Tiger Woods.
"Our relationship evolved from a friendship into something more over these past few months and it has made me very happy,I don't plan on addressing this further as I would like to keep that part of my life between us, my family and close friends.
"Thank you for understanding and your continued support! xo LV"