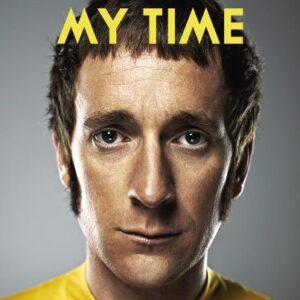 Fact as they say is often stranger than fiction, and it was truely sureal to hear that one of Britain's greatest ever cyclists Bradley Wiggins was knocked off his bike by a woman driver on the eve of the launch of his book 'My Time.'
The Olympic champion and Tour de France winner was left with a few bruised ribs when he was hit by a Vauxhall Astra van while on a training ride near his home in Lancashire.
Picture the scene when the shell-shocked woman driver was asked by police: 'Do you realise who you've just knocked off his bike madam?'
For comedians around the world it is a priceless punchline for a million jokes. Happily, Wiggo – who was today well enough to be sent home after spending the night in hospital – will surely see the funny side when he gets over the pain. Doctors have confirmed he will make a full recovery.
But in all seriousness, it is time that more was done to protect cyclists. British Cycling is calling on the government "to put cycling at the heart of transport policy to ensure that cycle safety is built into the design of all new roads, junctions and transport projects, rather than being an afterthought."
Bradley Wiggins may have thought his time was up – and now his coach has also been knocked off his bike
Just how serious this issue is has been underlined by the news that Wiggo's Team GB head coach Shane Sutton has also been knocked off his bike and "suffered bruising and bleeding on the brain."
Sutton was involved in a collision with a Peugot 206 on the A6 near Levenshulme in Manchester and is expected to spend several days in hospital.