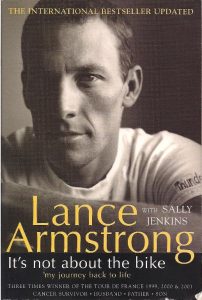 Anyone who truly loves sport has every right to be devastated by the news Lance Armstrong has been stripped of his seven Tour de France titles and given a lifetime ban by the United States Anti-Doping Agency, after quitting his long fight to clear his name of being a drugs cheat.
Armstrong still continues to strongly deny doping.
But he has decided not to contest the charges alleged by USADA, namely that he used banned substances – including the blood-booster erythropoietin (EPO), steroid and blood transfusions – as far back as 1996.
The consequence is that he will forever be branded a drugs cheat by the sport that gave him the will to live, whether the whole truth emerges or not.
It is a tragic conclusion for an athlete, who for so long has been regarded by so many as the most inspirational of them all.
His remarkable fight to beat cancer makes his story so compelling that whether or not he is guilty of the charges, unlike any other fallen hero in the history of sport, Armstrong will always be regarded as an inspiration by millions, especially the terminally ill.
After being diagnosed with stage three testicular cancer, the cyclist was given a minute chance of survival, due to the fact that the cancer had spread to his lungs and brain. But Armstrong beat all the odds before proceeding to win an astounding seven consecutive Tour de France titles from 1999 to 2005. Whatever the record books say – and USADA insist all his achievement since 1st August 1998 must be erased  – Armstrong's feat after beating cancer is truly remarkable.
Surely, for that reason alone he will forever be a role-model for anyone diagnosed with a terminal illness. Not to mention he has done more than most athletes for charity in building a global foundation helping millions of cancer survivors.
The harsh reality is that Armstrong's name is blackened forever. But the sport he helped put on the map has a bright future thanks largely to Great Britain's golden generation of cycling heroes. In Bradley Wiggins, Sir Chris Hoy, Victoria Pendleton, Laura Trott and  the rest of our truly outstanding Team GB riders, cycling has an army of role models to inspire generations to come.
As far as the record books go 'the king is dead, but long live the sport.'
How Armstrong announced giving up fight to clear his name:
"There comes a point in every man's life when he has to say: 'Enough is enough.' For me, that time is now. I have been dealing with claims that I cheated and had an unfair advantage in winning my seven Tours since 1999. The toll this has taken on my family and my work for our foundation and on me leads me to where I am today – finished with this nonsense."
The move followed a US court ruling against Armstrong's attempts to block USADA's investigation. He consistently maintained he never failed a test for banned substances, although that is disputed. But USADA said its investigation revealed a systematic programme of drug misuse in Armstrong's team and claimed 10 of the cyclist's former team mates would testify that he was at the heart of it. The agency also told Armstrong it has blood samples from two and three years ago that are "fully consistent" with illegal doping.