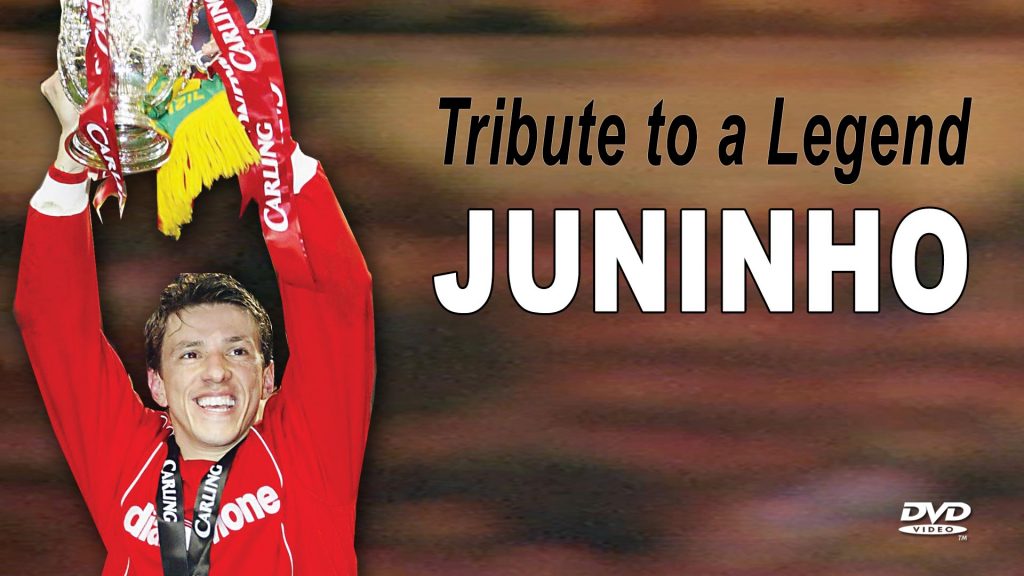 Every football club has at least one hero the fans adore. But every once in a while comes along an extraordinary talent who wins a special place in the hearts of all supporters. I was there on the pitch the day Juninho was paraded before the fans at Middlesbrough. And you instantly knew this was a love affair that would last forever.
From the moment Bryan Robson brought Juninho to Teesside, he was the undisputed darling of the fans – and the little genius repaid his adoring public with a rich cocktail of brilliant football and breathtaking skill.
Osvaldo Giroldo Júnior
better known as Juninho Paulista
The boy wonder from Brazil thrilled the fanatical Boro fans and earned a unique place in the club's history, with three separate spells at the Riverside that will never be forgotten.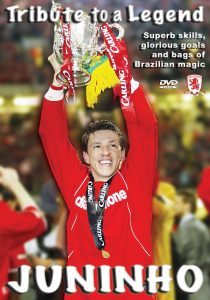 First came an unforgettable 21months of fantasy football in a star-studded team that included Fabrizio Ravanelli and fellow countryman Emerson. From the jubilation of Juninho's arrival and a blistering debut against Leeds on 4th November 1995, to the drama of a devastating cup run that included the superb demolition of Newcastle and ended with an historic Wembley double, it was a magical era.
Even relegation and a 12 million pound transfer to Athletico Madrid could not keep Juninho away from the Riverside. In 1999/2000 he was back on loan and two years later he was finally re-signed for a third and final spell that ended with the glory of winning the 2004 Carling Cup.
Featuring the goals, the glory and unique behind-the-scenes footage, this is A Tribute to a Legend that will delight every football fan who loves the beautiful game.